Esther's First Connection to the Gospel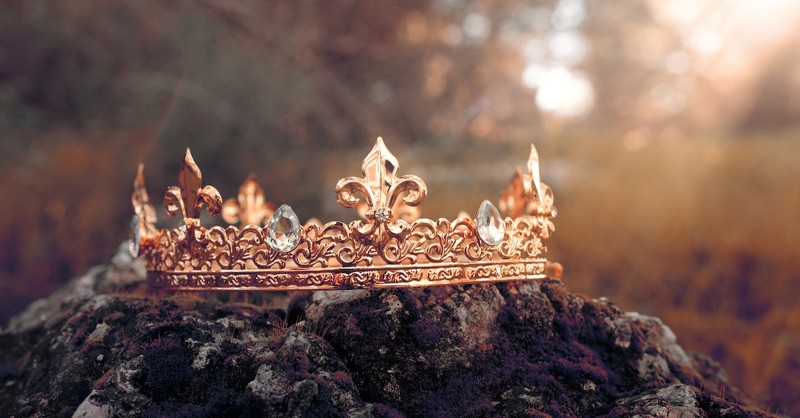 Brought to you by
Jesus is all over the Bible, in both the Old and New Testaments. The more I have read Scripture, the clearer this has become. Where I once read Esther as a story about female courage and familial support, I see now that there is more to explore.
I don't want to say I'll cover the Book of Esther in four articles, or seven articles, because I don't know how many articles it will take; the more I read and think and cross-reference, the more fully and beautifully and richly God's Word unfolds. He's generous like that.
In this first article, I'm going to explore the relationship between a king and a queen, and between us and our King.
1. Setting the Scene
The ESV Study Bible explains that the Book of Esther was probably written around the fifth century BC, shortly after these events are believed to have taken place. The setting is the Persian capital, Susa (today, this is the town of Shush, Iran).
In the first chapter, we don't even meet Esther or her guardian, Mordecai. Here we learn of the events, which preceded her arrival at court. Ahasuerus (also known as Xerxes) was King of Persia and, in his third year as king, threw "a feast for all his officials and servants" (1:3).
After about half a year of revelry and pomp, the king threw a much shorter banquet for the regular people of Susa. Meanwhile, Queen Vashti gave a feast for the women who served in the palace.
2. The Fall of Vashti
If Vashti was queen, how did Esther rise to importance in Persia? Ahasuerus summoned Vashti, but she refused to come.
It was the king's duty to punish her in order to prevent other ladies in the kingdom from treating their husbands with contempt, thereby throwing the social order into chaos. "For the queen's behavior will be made known to all women, causing them to look at their husbands with contempt" (1:17).
The king's wise advisors proposed that Vashti should no longer be welcome in court. She would lose the title of "queen," but not her life.
While it's demeaning by modern social standards for a woman to simply come when she is called by her husband, we have to place Vashti within her historical and social context.
Vashti did not respect the king. She did not know her place and her responsibility. She coveted the privilege of being queen but failed to consider what was best for Ahasuerus or the people.
Queen Vashti had acted with impertinence, selfishness, and short-sightedness. She had lost respect for the king if she had ever possessed it, and she took her status for granted. Does this sound familiar?
3. Taking Our Status for Granted
All Christians are sons and daughters of the King. We are saints, set apart by God as a "royal priesthood" (1 Peter 2:9). This is a privilege and a responsibility. Our behavior reflects a picture of Jesus to everyone who does not know him.
Have you ever heard someone say, "I wouldn't be a Christian — Christians are just hypocrites" or "Christians are stupid, brainwashed idiots" or "if Christians love Jesus so much, then why are they so horrible to each other?" Those skeptics are right: why are we so horrible?
However, when you meet someone who loves Jesus, someone who spends a lot of time in the presence of God, reading his Word, praying, fellowshipping, and contemplating "the things above, where Christ is, seated at the right hand of God" (Colossians 1:3), this person's impact on those around him or her is different.
"Why is she so calm when we're all losing our minds?" "Did you notice, he doesn't lose his temper?" "I love how she listens carefully and answers respectfully."
We'll never get it right all the time, so what sets Christians apart from unbelievers? We know our place: as sinners in need of a Savior.
We know that our Savior is Jesus, and we know that Jesus alone can do the sanctifying work which helps us to love better, care more for others, and behave with integrity. And our example is not the church or other Christians directly. Christians point to Christ, the perfect example.
4. A Better King
One way of reading the Old Testament is to view the historical characters within those pages as lesser versions of Jesus. They show facets of his character, which contrast with their imperfections, reminding us that only God is perfect.
Ahasuerus, though he was not a Jew, depicts the wisdom and generosity of a good monarch. He was kind to include regular people in his celebrations, although their party was a lot shorter than the one, he threw for himself and his servants.
He was wise to seek counsel and to punish the queen's rebellion, although his choice to turn her out of the palace is a harsh one — he could have disciplined her.
Our Father behaves wisely and generously at all times. He will certainly discipline us because he loves us. "For the moment all discipline seems painful rather than pleasant, but later it yields the peaceful fruit of righteousness to those who have been trained by it" (Hebrews 12:11).
He also offers mercy. If God was going to throw all sinners out of his courts forever, no one would ever get in. Even the best person in the world is not sinless.
No one deserves to approach the throne of grace in his own strength, covered in his own righteousness. Only the blood of Christ makes this possible, and only for those who believe in him for salvation.
So, while Ahasuerus is perhaps merciful by the standards of his day — not having Vashti killed for her impertinence — and he is wise to discipline her, he is not as wise or as merciful as the Lord.
I think about the pomp and excessive duration of his party, and the lavishness of marble and silver and mother-of-pearl, which portrayed his power and wealth.
Then I think about our naked and bleeding Savior on the cross. Which one is more beautiful, more lavishly loving? There's no comparison.
5. Taking Control of the People
The introduction offered by the editors of my Study Bible suggests that King Ahasuerus could not control his wife. He was king over a vast empire, from India to Ethiopia, and yet she treated him with impudence.
I would say that the king took control rather quickly, but God once more offers something better — an invitation to enter into the loving relationship of the Trinity. God does not try to control us, although he is deserving of all our reverence and love.
Yet, like Vashti, we try to run our own little empires, believing our personal needs should be met on our terms. We are worse than Vashti — she was subject to behavior-related commands. We have the privilege of personally knowing and loving the Almighty God and of expressing our love willingly because we want to.
God pokes at our hearts and exhorts us to be like his Son because that's better than the paltry, futile, shallow, and short-sighted longings of the flesh. He wants to change the desires and influences, which influence our behavior.
Why Does This Matter?
Maybe God isn't mentioned in the Book of Esther, but it doesn't take long to see the gospel. We'll meet the heroine herself in the next article.
For now, "Let the word of Christ dwell in you richly, teaching and admonishing one another in all wisdom, singing psalms and hymns and spiritual songs, with thankfulness in your hearts to God" (Colossians 3:16).
For further reading:
What Strength Did Queen Vashti and Queen Esther Show?
Why Was Vashti so Important in Esther's Story?
Photo Credit: ©iStock/Getty Images Plus/tomertu
---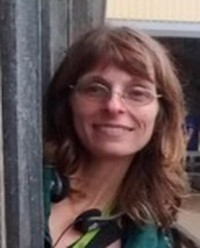 Candice Lucey is a freelance writer from British Columbia, Canada, where she lives with her family. Find out more about her here.
LISTEN: Three Common Obstacles to Understanding the Bible
The views and opinions expressed in this podcast are those of the speakers and do not necessarily reflect the views or positions of Salem Web Network and Salem Media Group.
WATCH: 5 Verses on Strength for When You Feel Weak
Video stock video and music probided by SoundStripe
This article originally appeared on Christianity.com. For more faith-building resources, visit
Christianity.com.