Expert Worriers: Put Away the Crystal Ball
Carolyn Mahaney and Nicole Whitacre

Crosswalk.com Contributors

2008

4 Oct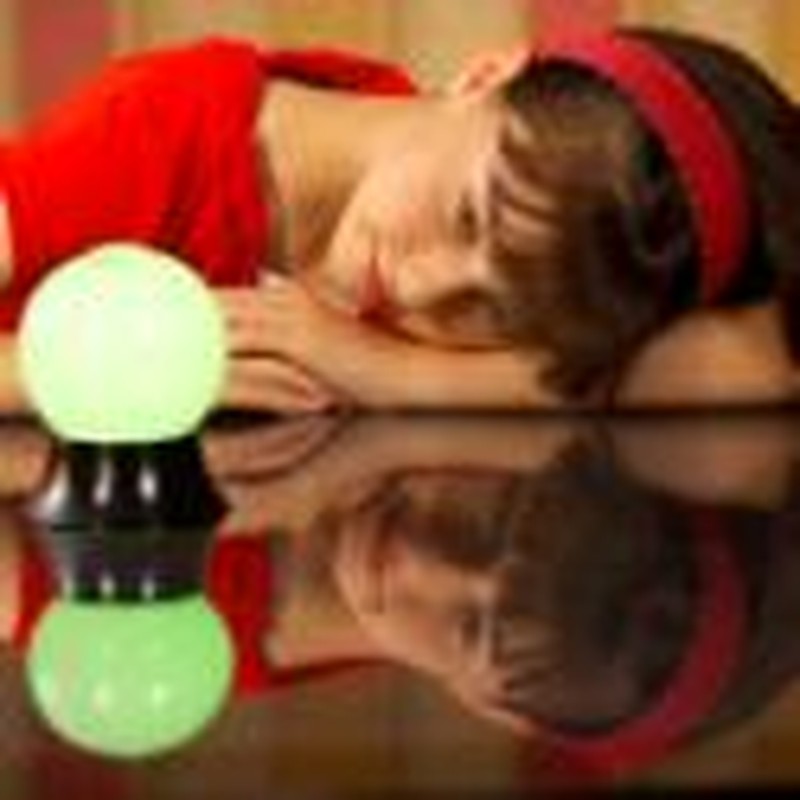 Nicole: I'm what Ed Welch, author of Running Scared, calls "an advanced worrier." Unfortunately, worry is the only thing this average girl has ever been advanced in! It's not something I'm proud of.
If a family member fails to call me back I worry that they've been in a car accident. If I hear sirens I think the church might be on fire (we live a block away). If an airplane flies overhead (like they do all day) I'm afraid the terrorists have come back to DC. Yep, I'm certifiable.
"Where worriers show their irrationality" Welch observes (and my husband often reminds me!):
"...is in their success rate: they are always wrong, at least in the specifics. They think the worst about tomorrow and it doesn't happen. [But] if you worry about everything you will occasionally stumble upon an approximation to a real event. Suddenly you are a gifted prophet and it is your God-given duty to worry. You see the future, others are blind to it. You must sound the alarm for the people you love. Compassion demands that you worry."
I'm compassionate. That's what I am! But no, Dr. Welch then exposes me for who I really am--nothing better than a back-room fortune-teller:
"Worriers are certifiable false prophets. Their peer group is not so much those with psychiatric diagnoses as they are astrologers, tarot card readers, and Ouija board devotees. How much better off we would be if all our future predictions were declared illegal and we were forever banned from making any others."
So, I'm declaring my fears illegal today. I'm putting away my crystal ball and turning in my "advanced worrier" certificate. I wasn't very good at predicting the future anyways. To be honest, I was terrible. Maybe I'll try writing fortune cookie inserts for a change. Just kidding!
"For I know the plans I have for you, declares the Lord, plans for welfare and not for evil, to give you a future and a hope" (Jeremiah 29:11, emphasis mine)
The Arithmetic of Fear
Carolyn: I think it is fair to say that women (at least it's true of the four women that write for girltalk!) can be prone to fear. And oh what ludicrous thoughts and images we can conjure up! So preposterous, we'd laugh at ourselves… that is, if we hadn't worked ourselves into such a frenzy of fright.
Puritan John Flavel comments on this habit: "The rules of fear are not like the rules in arithmetic, where many nothings make nothing, but fear can make something out of nothing, yea, many things, and great things out of nothing at all."
Now, I'm no math expert, but I do spend many evenings helping my teenage son with Algebra homework. I know that if x and y both equal zero, than the answer is zero. Not so when it comes to the irrationality of fear.
Take Psalm 53:5 for example, says Flavel: "There they are, in great terror, where there is no terror!" He writes: "Here was a great fear raised or created out of nothing at all; had their fear been examined or hunted home to its original, it would have been found a pure creature of fancy."
How many of our great fears have been created out of nothing at all? And proved, in the end, to equal nothing at all?
But in Scripture we find something real and rational and comforting. Here's Flavel one more time. "In the written word are found all sorts of refreshing, strengthening and heart-reviving promises prepared by the wisdom and care of God for our relief."
So let's find relief with this refreshing, strengthening and heart-reviving promise: "Fear not, for I am with you; be not dismayed, for I am your God; I will strengthen you, I will help you, I will uphold you with my righteous right hand" (Is. 41:10).
---
This article was adapted from "Girl Talk" - a blog kept by Carolyn and her three daughters for women in all seasons of life.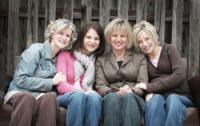 Carolyn Mahaney is a wife, mother, homemaker, and the author of Feminine Appeal: Seven Virtues of a Godly Wife and Mother, Girl Talk: Mother-Daughter Conversations on Biblical Womanhood and Shopping for Time: How To Do It All and Not Be Overwhelmed (written with her daughters). During her more than 30 years as a pastor's wife, Carolyn has spoken to women in many churches and conferences, including those of Sovereign Grace Ministries, which her husband, C.J., leads. C.J. and Carolyn have three married daughters and one fourteen-year-old son, Chad.
Nicole Whitacre is the oldest daughter of C.J. and Carolyn Mahaney, as well as a wife, mother, and homemaker. She assisted her mother with Feminine Appeal, and is the co-author of Girl Talk. Nicole and her husband Steve—who is a youth pastor at Sovereign Grace Church—have one son Jack, 4 and a newborn daughter Tori.
Kristin Chesemore and her husband Brian are the busy parents of three boys. Andrew is seven, Liam is four, and Owen is three. In the little spare time she does have, Kristin supports Brian in his role as a pastor in Family Life Ministries at Covenant Life Church.
Janelle Bradshaw has been married to her husband Mike for four years and they have a beautiful daughter Caly, 1. Mike serves as a pastor in Children's Ministry at Covenant Life Church.
Pictured above, left-right: Janelle, Kristin, Carolyn, and Nicole