Fashion and Following the Savior
Carolyn Mahaney, Janelle Bradshaw, Nicole Whitacre

Contributors

2010

20 Mar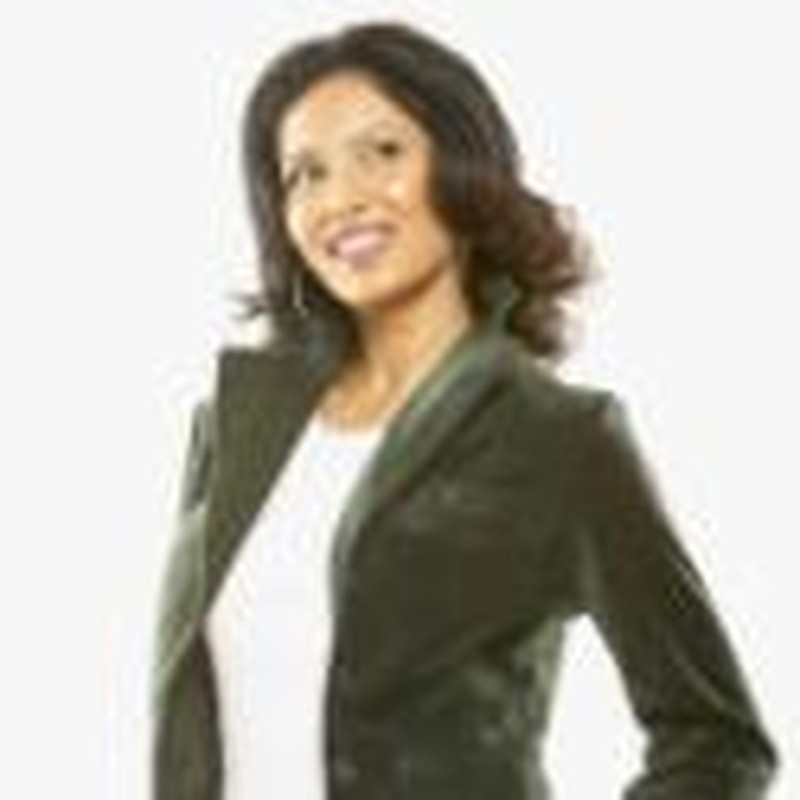 Editor's Note: In April of 2007, Crosswalk ran a series of articles on modesty by Carolyn Mahaney and her three grown daughters Kristin, Nicole and Janelle. Spring 2010 is just around the corner, and with each new fashion cycle, questions about modesty continue to crop up. So we've resurrected this series in hopes that it will once again be a helpful guide for women and girls. All articles were modified from entries on the blog, "GirlTalk: Conversations on Biblical Womanhood and Other Fun Stuff." 
Carolyn: It's that time of year again. The fashion magazines are touting the newest and hottest clothing trends for spring and summer. And because fashion is so fickle, a woman is sure to find that what was popular last season, must not see the light of day this season. But more than just the latest style, spring and summer (in particular) usher in a vast array of immodest and indecent clothing. Thus the racks and shelves at the nearest mall are crammed full of body-revealing attire.
So, what's a Christian woman to do?
We must consult God's Word rather than the fashion magazines. We must take God with us when we go shopping. And what's interesting--and freeing, I might add--is that God's clothing style for women doesn't change from season to season. He presents his fashion standard to us in 1 Timothy 2:9-10:
Women should adorn themselves in respectable apparel, with modesty and self-control, not with braided hair and gold or pearls or costly attire, but with what is proper for women who profess godliness—with good works.
We will be talking about this verse and what it means for our 2010 spring and summer wardrobes. We hope you will join us for this discussion: Fashion and Following the Savior.
Modesty - A Matter of the Heart
Janelle: Just a small disclaimer before we begin-- some of the content that we will be presenting this week is adapted from a message by my dad entitled "The Soul of Modesty."  He has kindly agreed to let us steal his material and give it a little girltalk twist. Thanks, Dad! 
We are gonna hang out on three main points:     
The attitude of a modest woman
The appearance of a modest woman
The allegiance of a modest woman
Soon after Caly was born, I packed away all of my maternity clothes and eagerly dug out my "regular" clothes.  I was excited.  I thought it would feel like shopping, but without spending any money.  When I pulled out my storage bags from under the bed, however, there wasn't much there. What happened to all of my clothes?  What was I wearing before I got pregnant? I still haven't figured that one out. Anyway, I'm currently borrowing a pair of jeans from my mom and planning a little "wardrobe rebuilding" trip soon. 
But before my trip to the mall, something far more important must take place. I must first evaluate my heart. My dad says it this way, "Any biblical discussion of modesty begins by addressing the heart, not the hemline." So what is this heart we're supposed to have? 1 Timothy 2:9-10 makes it clear.  It says that "Women should adorn themselves in respectable apparel, with modesty and self-control."  These two qualities are to inform the way that I dress. Let's check out these definitions.
Modesty: "Propriety: The avoidance of clothing and adornment that is extravagant, showy, and sexually enticing."
Self Control: "Restraint, moderation for the purpose of purity."
Maybe modesty is a word you don't really want to think about. Perhaps you've had a vague idea that it means "ugly" or "out of style."  It may not have occurred to you that God has something to say about the clothes you wear. 
As do all Scriptural commands, this command to modesty and self-control has broader implications than merely externals, what we wear.  It goes right to the heart of WHY we wear what we wear.  Our clothes, whether we realize it or not, say something.  They give us away.  They reveal the heart behind the clothes we wear. A modest heart comes before modest dress. 
So what do your clothes say about your heart? What would we discover if we met your closet before we met you?  Do your clothes reveal a heart of modesty and self-control?   
Modesty - What It's Not
Nicole: Thanks everyone, for sticking with us on this very important topic of modesty. In a world where modesty is anything but popular, your eagerness to please God by your dress testifies to His work of grace in your heart.
Please know that this series isn't about imposing some kind of girltalk clothing standard. It's about applying God's standard and wisdom to the area of our dress. Ultimately, as Janelle said, it's about our hearts; for, a modest heart comes before modest dress.
You see, immodest dress is more than simply wearing skimpy clothing. Often, it's an expression of pride, the opposite of humility. Simply put, immodest clothes are pride on display. In his book Humility: True Greatness , my dad explains that "The proud person seeks to glorify himself and not God, thereby attempting in effect to deprive God of something only He is worthy to receive."
In other words, the immodest girl seeks to dress in a way that draws attention to herself and to her body, instead of serving others and bringing glory to the Savior.
How can we know if pride is our fashion style of choice? By considering our motives: why we wear what we wear. Here are three arrogant desires that can often motivate the way we dress. I know, because I'm familiar with all of them.
1.   A desire to be selfish.
I simply don't want to invest the time and effort required to find modest clothing. I mean, let's face it—it's not easy to be modest these days! I have to try on three times as many pairs of jeans as the girl who isn't concerned about modesty. I might as well go on an archeological dig--it's that hard to find a stylish, attractive shirt or dress that's modest. Not to mention that I have to leave hanging on the rack many things that I think would look really great on me! However, when I grumble and complain or make excuses for immodesty, I'm putting my selfish desires above serving others and glorifying Christ. That's pride.
2.   A desire to show off.
I want people to think I'm trendy. I want them to include me because of how I dress. I worry they'll reject me if I don't dress a certain way. This is a common temptation. But really, it's just another campaign for my own glory. I want the attention from others that I should be directing to God instead.
3.   A desire to seduce.
This is the most serious of the three. While many women who choose immodest clothing aren't literally trying to seduce a guy, in it's infancy, there can be a desire for that lustful attention. We want to feel attractive and desirable. However, this is sinful, and a particularly virulent form of pride. It's says: I'm worthy of the kind of attention that's forbidden in God's Word. It tempts men to sin against God's holiness.
If these three proud desires—to be selfish, show off and seduce—are lurking in our hearts, we must first admit to the ugly truth. Then we must repent and receive the forgiveness that comes only through Christ. And we must purpose to put on humility—first in our hearts, and then in our dress. For if immodesty is an expression of pride, then modesty is humility expressed in dress.
So how about you? Are you wearing humility today?

"[Do not dress] from rivalry or conceit, but in humility count others more significant than yourselves. Let each of you look not only to his own interests, but also to the interests of others. Have this mind among yourselves, which is yours in Christ Jesus…" Philippians 2:3-5
Originally posted on April 3, 2007
---
This article was adapted from "Girl Talk" - a 
blog
kept by Carolyn and her three daughters for women in all seasons of life.
Carolyn Mahaney is a wife, mother, homemaker, and the author of Feminine Appeal: Seven Virtues of a Godly Wife and Mother, Girl Talk: Mother-Daughter Conversations on Biblical Womanhood and Shopping for Time: How To Do It All and Not Be Overwhelmed (written with her daughters). During her more than 30 years as a pastor's wife, Carolyn has spoken to women in many churches and conferences, including those of Sovereign Grace Ministries, which her husband, C.J., leads. C.J. and Carolyn have three married daughters and one sixteen-year-old son, Chad.
Nicole Whitacre is the oldest daughter of C.J. and Carolyn Mahaney, as well as a wife, mother, and homemaker. She assisted her mother with Feminine Appeal, and is the senior writer for Girl Talk. Nicole and her husband Steve—who is a youth pastor at Sovereign Grace Church—have a son Jack, age 6, and a daughter Tori, age 2.
Kristin Chesemore and her husband Brian are the busy parents of three boys. Andrew is 9, Liam is 6, and Owen is 5. In the little spare time she does have, Kristin supports Brian in his role as a Married Life pastor at Covenant Life Church.
Janelle Bradshaw has been married to her husband Mike, and they have beautiful daughters Caly, age 3 and MJ, 8 months. Mike serves as Pastor of Children's Ministry at Covenant Life Church.  
Pictured above, left-right: Janelle, Kristin, Carolyn, and Nicole