Five Steps to a Stress-Free Christmas
Cindi McMenamin

Crosswalk.com Contributing Writer

2012

11 Dec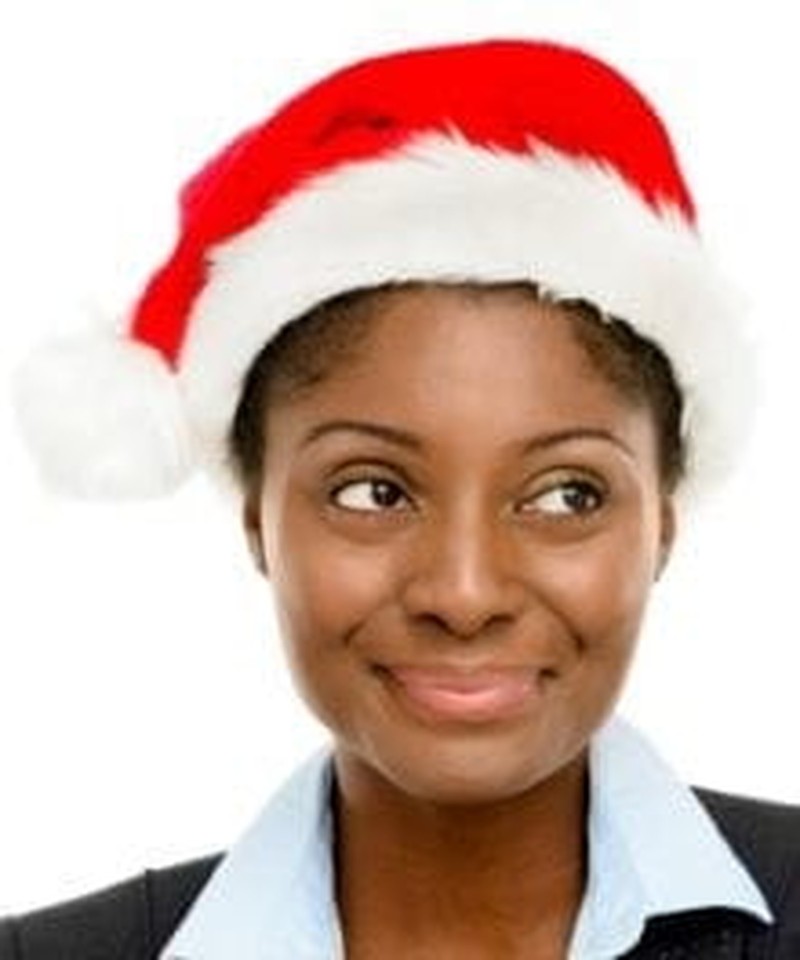 Are you one of those women who dreads the holidays because of all there is to do? Or all you have to buy? Or all there is to eat? As women, we tend to be stressed out during Christmas time, more so than at any other time of the year. Probably because we're focusing on our finances, or our full schedules, or that inevitable weight gain that happens this time of year. Or maybe you're not looking forward to spending another Christmas without someone special in your life. But regardless of the reasons we might dread the approaching holidays, I want to help you see this time of year as an extra special time of making memories with your Maker. 
I want to help you refocus your heart and mind so that you will anticipate the holidays with a quiet heart, and get through them feeling recharged, refreshed and refueled. So here are five simple steps to a stress-free Christmas: 
1. Refocus on Rest
Rather than thinking of all you have to do this season, can you consciously slow down long enough to remember why (if there is a reason) everything needs to get done? Christmas was never meant to be a time of busyness, stress, long lines, packed to-do lists and running around like crazy trying to get it all done. Rather, it is a time to slow down and reflect on the greatest gift that we have received—the gift of a Savior, to a world that was previously without hope. 
The Bible instructs us in Psalms 46:10  "Be still and know that I am God." That verse, in context, was a reminder to God's people that in the true knowledge of God and His deliverance there is peace, in contrast to the troubled nations that didn't know God or His deliverance. If you and I know God—and His deliverance through His Son, Jesus—we can know peace in a way that the rest of the world can't imagine. In the New American Standard Bible, that verse reads "Cease striving and know that I am God." 
Can you and I "cease striving" to do all we think we must do and remember that simply knowing God (and the fact that He has delivered us from the punishment of our sin) amounts to peace and rest? To rest is to trust Him in all things. And to trust Him in all things is to rest. 
2.  Rely on God for Your Emotional Support. 
With so much to do prepare for the holidays, it's natural for us to rely on people around us to notice when we're overwhelmed, offer a helping hand, or just lend some encouragement and support. The problem is, at this time of year, everyone else around you is as busy as you are.  These are the times to go to God in prayer and pour out your heart before Him. Scripture says God understands our thoughts from afar (Psalms 139:2); He is a refuge for us when we need to pour out our hearts to Him (Psalms 62:8); and there is nowhere we can go (physically or emotionally) where He is not right there with us (Psalms 139:7-12). When we look to others to understand what we're going through, we are often disappointed. When we depend on others for emotional support, or a kind word to keep us going, we tend to feel let down. And we tend to put a burden on them that they often can't meet. But God, your Maker and Sustainer, knows and understands what you're feeling. Go to Him in prayer. Talk to Him about how you feel. Rely on Him for what you need. And be refreshed knowing He hears, He cares, and He understands. 
3. Refresh Yourself in God's Word.  
I have long been a person who is convinced that if I don't go to God's Word first in the morning, I won't get anything done. What I have found, especially at this time of year, is that Scripture can be a spiritual source of energy for me, to get me through the day. 2 Timothy 3:16 also says that "All Scripture is God-breathed...." Reading it is like getting a "breath of fresh air" from the Living God—a "second wind" to get you through your day! Try it. Start in the Psalms. And see if God doesn't breathe His life and rest into your day that calms your heart and soul. 
4. Remember Your Priority Relationships. 
When we remember what's most important in life it can keep us from stressing out. We were made to love God and enjoy Him forever. And Jesus said the greatest commandment was to love God with all our heart, mind, soul and strength, and love others as ourselves (Matthew 22:37-39). That means that all you think you have to do, and all the money you feel you have to spend, pale in comparison to the people right in front of you. As you start to stress, ask yourself this question: What is most important: The project or the person I'm neglecting in order to get it done? The perfectly-decorated house or my children who want me to play with them? The amount of money I spend on someone, or the time I'm willing to spend with them? In your busyness this Christmas, don't neglect the One this season is all about. And don't neglect the loved ones He has given you to share your life with. As you prioritize people over productivity, you'll find it's easier to let some things go. 
5. Reflect on what matters most.
Christmas is about the greatest gift you and I could ever receive—the gift of a Savior that God sent to this earth be a perfect example to us of living faith, to die for our sins and be the perfect sacrifice God required for our justification, and to rise again to conquer death and offer us life eternal. Because there was nothing we could ever do to deserve that gift, we accept it humbly and, out of our love for God and His perfect gift to us, we seek to emulate that love and give to others. 
It's all about what God gave us. And what we can now give to others. Giving to others doesn't have to be monetarily or materialistically. Maybe you will just give to someone your time, your heart, a much-needed smile, a helping hand, a watchful eye, a listening ear.  Ask God for a way to give to each person who means the world to you. And to others who might not mean anything to anyone. And you will be giving God the greatest gift He could receive....your desire to be more like His Son. 
Cindi McMenamin is a national speaker and the author of several books including Letting God Meet Your Emotional Needs, Women on the Edge, and When You're Running on Empty. For free resources to strengthen your soul, your walk with God and your marriage, see her website: www.StrengthForTheSoul.com.
Publication date: December 11, 2012
Check out our Christmas Facebook page!