From Hotel to Home: Creating a Haven for Your Family
Sharon Hanby-Robie

Contributor

2007

21 Jul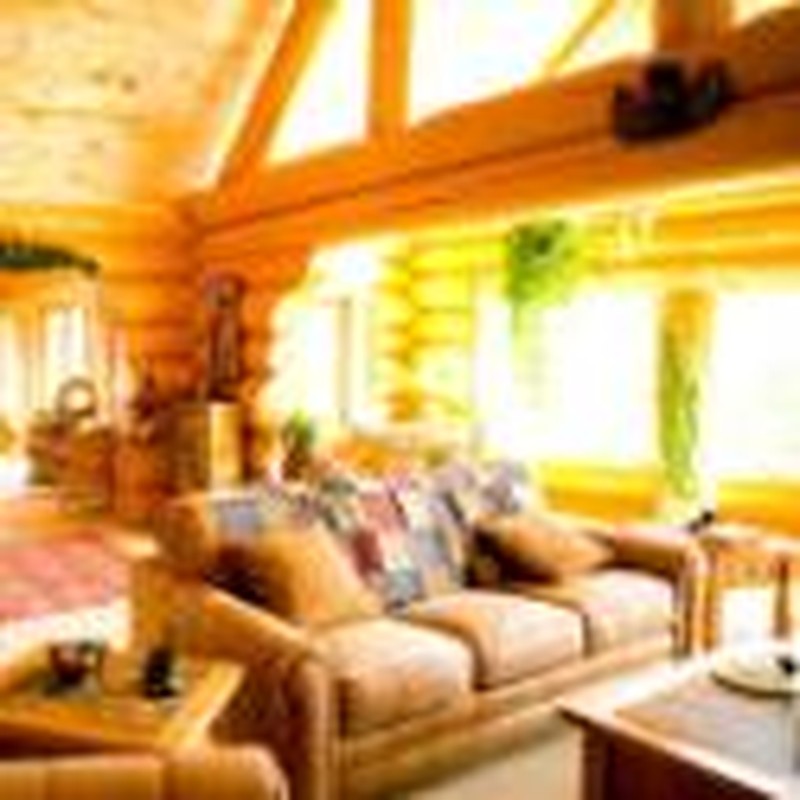 What comes to mind when you think of a hotel room? I travel a lot, and most rooms feel and look sterile, cold, and dark. Even with all the lights on – it still seems dark because most hotels use dark colors that won't show the dirt. The good news is that it always feels good to get home.
So what makes the difference between the hotel and home? For me it's just a few comforts such as my hand-knit afghan, the tapestry pillow that perfectly nestles my head as I rest on my favorite chair and ottoman drinking my evening tea. Of course, I would be even happier if I could add a few more treasures. I would add the abstract watercolor painting that reminds me of the Caribbean Sea. It sits on my mantle along with my shell collection. This is what makes my house my home.
Your home should not only reflect your personal taste, but it should be an expression of all those who live there. Personal mementos and family "hand-me-down" heirlooms can be the perfect touch to making a house feel like a home and not just a hotel room. Most people stop short of finishing their home. They get the major pieces of furniture and maybe an accessory or two and that's it. Which is exactly what the commercial hotel designers do. The difference between a hotel room and a home is the little things – color, texture, pattern, wallcovering, an area rug, pillows, a soft throw, plants, artwork, and treasures collected throughout your life.
For example, I have clients that own a nice art collection. But what makes it special is that we have incorporated their children's artwork in with their collection. Their living room walls are filled to the ceiling with Degas' and other priceless paintings sitting side by side finger-painted masterpieces done by their children.
Where Do I Begin?
One of the most asked questions is "Where do I begin?" The answer is with something you love. Whether it's a piece of artwork, a rug, a lamp, or a chair, or even a piece of wallpaper, it doesn't matter as long as you love it. Then build the space around that treasured item. Learn to collect things. The objects we collect tell stories and hold memories. Finding and living with objects that you love can bring joy.
The key is to make choices that make sense for you and your family. It's about arranging or rearranging in a way that makes life simpler and easier. If your children hear the words "no" and "don't" every time they attempt to enter or use a room, it means your home rules are overruling the possibility of living, and there is something wrong with the choices you have made. As Carole Mayhall says, "Being a keeper of the home is a big task, but it won't be overwhelming if you keep trying to simplify your home as well as your life.
I have found that many of the things that we find ourselves arguing about, or frustrated by, can easily be eliminated with little changes in the way our homes function. For example, something as simple as where we drop our keys, handbag, shoes, and books, can clean up clutter and make daily maintenance much easier. Eliminating the need to nag the kids and your spouse. Creating a home of heart and harmony can be that simple.
Color Your Way to a More Peaceful Home Life
Color is one of the most important keys to making your house a home. And choosing the right color for your home is one of the most important decorating decisions you will ever have to make. That's because in addition to making your home look beautiful, the colors in your home will affect your physical, emotional, and psychological well being. Did you know that a blue room will make you feel cold and a red kitchen will increase your appetite? It's true. With so many options on the market and trends changing almost daily, how can you be sure that the choices you make will be the best for you and your family?
The key is determining what colors make you smile. I developed an "Ink Blot" test, which can help you discover your color, pattern, and texture preferences. It's a simple swatch test. Using fabric and wallpaper swatches, quickly look at them one at a time and put the samples that make you smile into a "yes" pile. Then go back and analyze those "yes" samples. You may, for example, discover you are a plaid and floral person that likes greens, coral, and yellow. Or you may find out your best choice would be a monochromatic scheme with lots of texture.
I believe the world is divided into two color groups, blue and green. Blue and green are the two colors we have the strongest emotional response to. Most men prefer blue, while only about 33 percent of population prefer green. There's a good chance you're married to an opposite. Compromise is important to solving this color dilemma. Allow the person for whom the room is most important to choose the color.
I am definitely a green person and I love bright colors, with strong contrasts – they energize me. I also know that I need a lot of sunshine. In fact, I love to nap in the sun – just like cat. I love Country French and Caribbean – a strange mix for some – but for me it's perfect and makes me happy. It's comfortable, inviting, and easy to maintain. I laugh every time as guests fall into the sofa and prop their feet up on the ottomans without my needing to suggest that they get comfortable. It happens automatically because the room invites them in.
Gaining a New Perspective
Understanding yourself, defining your priorities, and designing your personal spaces to accommodate your priorities will enhance your life. Too often, we let fashion dictate our spaces. In the end, we sacrifice function and personal taste, which directly impacts our lives.
Think about the last time you left a hotel room, what did it look like? For some the disaster they leave behind makes a tornado feel like a summer breeze. If this describes you, then it's time for my photo trick.
Start with the room that is most lived in. Take a photograph of the space. I think you will find that what the camera sees, is not what you thought the room looked like. It's difficult to have an objective perspective on our own, this camera trick will help.
You may find from the photo that your home is like most, and has accumulated more than it needs. Start with cleaning, tossing and organizing. This will bring a sense of accomplishment as well as a calming peace.
Next, evaluate your space and needs. Prioritize the tasks that need to be addressed in this room. If you need desk space, then add it. If you need a comfortable chair, then find one. It doesn't have to be new or expensive. Some of the best finds are at used furniture stores because often the local retailer will send their merchandise there when it's too old for their inventory.
I have always believed that a home is never finished and that there is no such thing as the perfect home. By accepting these statements as facts, we remove a lot of unrealistic expectations. Our homes should be living homes that meet our needs and lifestyle. It is a home that changes as we and our family's needs change. It is a home that adapts to the changing environments of age and economics. It is a place where the story of your life can be read by each memento that is placed there.
Here are some tips for using color and pattern to improve the quality of your home life:
1.Some rooms can handle stronger more stimulating patterns than others because they are "transient" rooms. For example, use bolder more dramatic patterns in your powder room or foyer. The kitchen, too, is a good place to add color if you need a pick-me-up in the morning.
2. Recognize your personality traits and complement them with the right color and pattern. For example, my bathroom wallpaper is a wonderful shade of green (my favorite color) with pinks and whites as accents to help me start my day in a great mood!
3. If you find yourself feeling stressed out at the end of the day – then decorate your resting space, i.e. your reading room, bedroom, or den, in paler colors that will help you calm down.
4. If you suffer from lack of sunlight, use sunny yellow as your color of choice, it will perk up your spirit.
5. One of the biggest misconceptions in decorating is that small spaces require small patterns – actually the opposite is true, make small spaces feel larger by using larger, open-spaced patterns, especially on the walls.
---
Sharon Hanby-Robie is the resident home décor expert for QVC, Inc., an author, speaker, and television personality. It is Sharon's goal to "help people discover their own personal style, and to give them the confidence to move forward with making choices that make sense for their families and lifestyle." She has been an interior designer and member of the American Society of Interior Designers for more than thirty years. Her new book series, The Spirit of Simple Living™, is published by GuidepostsBooks.