Dear Hurting Women: God's Not Like Your Father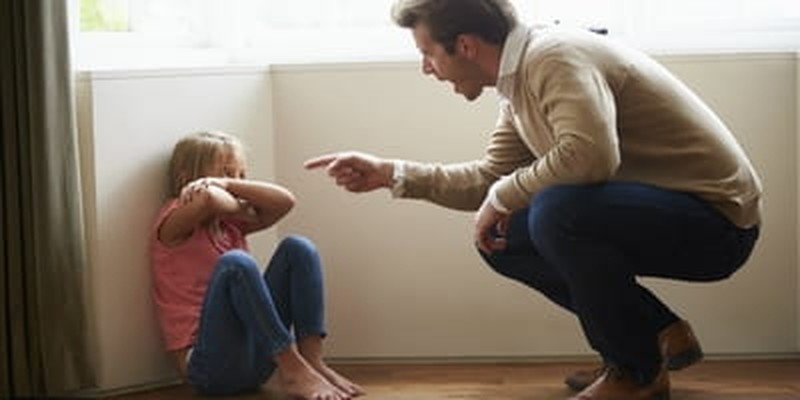 If you had a dad that reflected the love of God toward you in many ways, you've been blessed beyond measure. And this article isn't for you.
But if you were afraid of your father, never felt loved by him, or just wished the two of you could've been closer, you are not alone. You - like many women I've met and ministered to over the past 30 years - had expectations for your father that he wasn't able to meet. And your heart may - to this day - even have problems with seeing God as your "heavenly Father" because of the negative emotions - or disappointment - the word "father" evokes.
My friend Sharon can relate.
For years Sharon tried to make sense of the physical abuse, incest, and other horrific events that accompanied her childhood. Feeling for years that God hated her, Sharon buried her pain deep inside and blamed a god she believed was just like her angry, abusive, manipulative father.
"I had a love-hate relationship with God," Sharon told me. "I wanted him to help me, but I saw him as mean and cruel and looking down at me with his finger pointed at me. I had a lot of faith, but I also had a lot of anger. There was a disconnect between my belief in God and what God looked like on a daily basis."
Finally, Sharon admitted, "I had to believe in a God so different from the one I believed him to be; I had to believe that the good God was real and the bad god was a lie." And she did that by going to the Scriptures and letting them reshape her understanding of who God is.
You can reshape your understanding of God, too, by getting into his Word and discovering, as Sharon did, that:
Once Sharon knew the truth of who God is, she knew she could trust him as her Father, and the Healer of her heart.
A large part of Sharon's healing process involved praying to the true God of the Scriptures and asking him to heal her hurts - and her entire being - in every way, using Psalm 139:23-24 as a guide:
"Search me, O God, and know my heart;
Try me, and know my anxieties;
And see if there is any wicked way in me,
And lead me in the way everlasting."
"My goal was for God to search me and strip out everything in me that was not good, that was damaged, that was wounded," Sharon said.
My friend, Sharon, has a healthy view of God today because she sought the true God of the Scriptures and asked him to apply to her mind and heart the cleansing power of his Word.
Even if your wounds from your father aren't as intense as Sharon's, it does not make them any less painful to you. So I want to encourage you to take the same step Sharon did and find what she ultimately found - perfect love from a good and caring God, peace and contentment from the pain and confusion from her past, and the ability to call God her heavenly Father, knowing he is gentle, loving, good, and able to be trusted.
As you let the Word of God reshape your understanding of who God is, you can begin to live and operate in the truth. A good place to start is in the Psalms - the Bible's songbook, written by many who felt discouraged, disappointed, hurt, or abandoned.
Get into God's Word and find out who he really is. You may find that it makes all the difference in the world when it comes to calling him your Father.
Cindi McMenamin is a national women's conference speaker and author of a dozen books, including When Women Walk Alone (more than 120,000 copies sold), When a Woman Overcomes Life's Hurts, and When God Sees Your Tears. She has more than 30 years experience ministering to women and is a popular guest on several national radio programs. She and her husband of 25 years live in Southern California, near their grown daughter. For more on her ministry and for free resources to help strengthen your soul, marriage, or personal walk with God, visit her website at www.StrengthForTheSoul.com.
Publication date: June 6, 2014