God's Power to Heal You from the Inside Out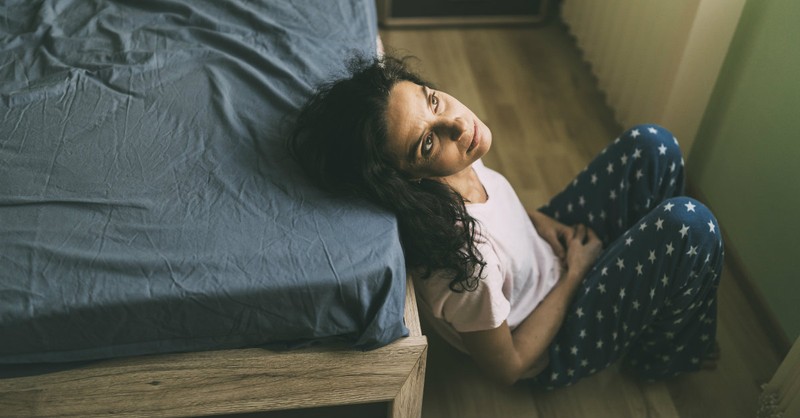 "I am the Lord who heals you…" (Exodus 15:26)
When your heart is shattered, there is one truth you need to hold on to: God loves you unconditionally.
It's true: Satan's lies can greatly sway you and me during those vulnerable moments. But regardless of our weakness and fears, God does hear us when we call for his help. We need to hold on to this important truth.
Yet in a traumatized state, we may not—or cannot—comprehend the depths of God's unconditional love. To help us experience God's love and prepare our hearts for his life-changing healing, we must first know him.
May I introduce you to my friend God?
God created us with an innate desire to know and love him. While this desire will last eternally, trauma can shock it into temporary dormancy. So who is God?
Through his inspired Word, he tells us. In the Bible, we find God has many names that identify his nature and character. These names clarify why he heals.
Elohim means "God Almighty, one true God." It denotes God's supernatural, creative power. Elohim or "El" can be combined with other words to emphasize attributes of God.
Jehovah is the greatest name of God, which means, "I AM" God, "I AM" Lord. It implies the relationship of God to his creature, man. It comes from the Hebrew verb "YHVH" meaning "to be." Jehovah is frequently used with other words to describe the covenant names of God, including:
Jehovah-Jireh means "the Lord who sees and provides."
Jehovah-Nisi means "the Lord is my miracle," or "the Lord is my banner."
Jehovah-Tsidkenu means "the Lord who is our righteousness."
Jehovah-Shalom refers to "the Lord of peace."
Jehovah-Rapha means "the Lord who heals you."
God's names tell us that he is perfect, holy, all knowing, ever-present, the beginning and end of all things, the same, yesterday, today, and forever. While neither he nor his love ever changes, his love changes us from the inside out.
Who would want to make us holy, whole, and lovable? His name is God.
Why God Heals
Meet Jehovah-Rapha, or the God who heals.
If you are deeply wounded, you may ask: "Why would God heal me?"
1. God heals because he is The Healer—and because he loves you. He created you for his infinite love. In Jeremiah 31:3, God says to you, "I have loved you with an everlasting love; I have drawn you with loving-kindness."
2. God heals in response to his promises. In Jeremiah 30:17a, God says to you, "I will restore you to health and heal your wounds." Think about it: Jesus dedicated much of his ministry to healing diseased bodies and broken hearts.
3. God heals when you demonstrate faith—even a smidgen the size of a mustard seed. Matthew 9:22 tells of a woman hemorrhaging for twelve years. As Jesus walked by, she touched the hem of his garment. Jesus turned and said, "Take heart, daughter, your faith has healed you." By faith, she reached out and was healed instantly. God responds to faith.
4. God heals to encourage people to come to Him. David wrote: "Praise the Lord, O my soul, and forget not all his benefits—who forgives all your sins, and heals all your diseases, who redeems your life from the pit and crowns you with love and compassion" (Psalm 103:2-4).
Healing—Inside Out
Here's a mystery you may find hard to believe: God not only heals but he can turn even the most horrid experiences in your lives into something good for you as you come to love him. I know; it's almost unbelievable, isn't it? But I am living proof that this is true. Jehovah-Rapha, God our Healer, brings life and brings it more abundantly.
But if that stretches your imagination, then believe this: Although the damage and scars in your life may run extremely deep, Jesus can heal them. He heals broken hearts; he repairs wounds.
No matter what sins you have committed, no matter how terrible your life may be, God loves you. Let me say it again—God loves you. Your job is to rest in his unfailing love and surrender your heart to him.
Jehovah-Rapha, let the healing begin!
---
Jan Coates is the founder and president of http://www.setfreetoday.com/, a ministry where you can come as you are and leave with a new beginning. Jan is an author, speaker and consultant. She is a frequent conference speaker and appears on national television and radio programs. To schedule Jan for your next event, please email her at jan@jancoates.com
Rebekah Montgomery, author/speaker/teacher, is a gifted, dynamic communicator. She is the author of more than seven books and has penned 1,100 articles. She shares tough real-life topics and biblical application in a simple easy to grasp manner. To book Rebekah for your next event visit http://www.rebekahmontgomery.com. Rebekah is also the executive director of Set Free Today ministry.
Photo credit: Vladimir-Vladimirov