Have You Lost the Courage to Hope in the Lord?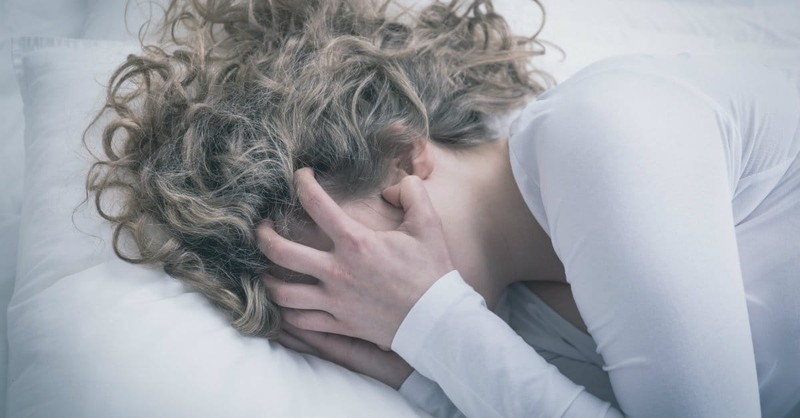 Let's peek through the window of any household today. We'll find many are tossing during sleepless nights. Popping Tylenol to ease headaches during the day and nervous about the violence that creeps closer to home. And when hours are cut back at work, worry works overtime. 
But why do Christians fall for the same destructive patterns?
What went wrong? What happened to the courage to endure and the valor to persevere? Instead, those feelings that invade many are now becoming the enemies we cannot fight off.
That battle is cruelly familiar to me. Losing my sight completely at 30 caused an explosion of emotions. And with no mercy I was thrust into the group of statistics. I was one of those who lived with fear of the unknown. Who dwelled on the gloom. Who cursed the misfortune.
And when I was about to fall off the cliff of despair, ever so gently, there was a knock at my distraught heart. A whisper came, "I'm Jesus. I brought you hope." On that day freedom came, and all changed. That is when I accepted His invitation. I brushed one last tear from my blind eyes and saw a new view of life.
Whether physically or spiritually blind, we all have the same choice to look beyond circumstance and see Him instead.
That's when hope is born. Faith grows. And courage stands. But not the kind of courage to make a statement and declare we're Christians, or the courage to claim triumph or sing victory. But the courage, the profound courage, to simply…believe.
Do we believe in God's answers when in our desperate, aching heart we ask: why, when, where, what and how?
Why would He allow us to enter such dark times, endure so much hardship and face so many painful moments? 
I had asked that over and over again. I had led a life that, by most standards would be considered good. I attended church every Sunday. I made healthy meals for my kids and even returned books on time to the library. I had been a normal Mom trying to deal with the daily tasks to care for my three little boys.
And more than that, I had been faithful to obey God's commandments.
For that reason, when He allowed my eyesight to close, I wanted answers to my questions. Why? Why me? And why is He so far, distant and uninterested in my misfortune?
He heard my longing, He knew my questions and He had the answer: "The LORD is close to the brokenhearted and saves those who are crushed in spirit." Psalm 34:18
He was close, yet my anguish blinded me from seeing Him. He was present, but I didn't look for Him. Only when I believed in his intimate closeness, my heart smiled.
We can endure because He's close. We can move forward because He keeps us from crushing into despair. And we wait in anticipation because He understands our broken heart.
And another question came. I had asked what He would do with me being blind. What He would plan for a lifetime of physical darkness. And what my role in all this would be.
He spoke with clarity about His plans to guide me. About His plans to prosper me and not to harm me. And even when circumstances didn't change, He was ready to give me hope and a future (Jeremiah 29:11). And he reminded me that in spite of my blindness, His restoring power was at work to bring a new beginning:
See, I am doing a new thing! Now it springs up; do you not perceive it? I am making a way in the desert and streams in the wasteland. Isaiah 43:19 
The streams of reassurance open the way to new horizons. In the desert of pain, He makes the way for healing and in the wasteland of grief He brings the warmth of His comfort.
While walking through life, another question came: Where is He when we're drowning in fear because of unexpected adversity? And where is He when we're crossing through the fire of hopelessness?
He knows the precise place of our needs. He knows the spot where we hurt. And He is aware of the intensity of our suffering. And to it all, He whispers:
When you pass through the waters, I will be with you; and when you pass through the rivers, they will not sweep over you. When you walk through the fire, you will not be burned; the flames will not set you ablaze. Isaiah 43:2
Blindness, tragedy, heartache or illness may invade our life, but we'll never drown in despair. And when the fire of fear draws near, it will never burn because He's in the midst of our weakness. He's at the moment we stumble, when anxiety visits, and even when danger lurks.
And in the midst of our distress, we ask yet another question, when? When will He bring what we need most? When does He answer our cries? When does He show us the way out of our heartache?
Although the circumstance may not change, He does reveal the answer. It comes at the moment we cry out, at the time we call His name and right when we're desperate for consolation:
Then they cried out to the LORD in their trouble; He saved them out of their distresses...When anxiety was great within me, your consolation brought joy to my soul. Psalm 140:1 and 94:19
More than restoring my physical eyesight, He restored the vision of my heart. When we cannot take one more step forward because of the darkness of adversity, He shows up to silence the taunting of grief. When we think we can't endure one more sliver of emotional pain, He whispers His consolation to our soul.
But still, as we ask questions and wait for His answers, how does God expect us to act, react and respond?
With humility to recognize our weakness and embrace His power. We don't have what it takes, yet He has what we need. We don't have the solutions, yet He opens the path. We don't understand, yet He asks us to still trust.
And only when we do have the willingness to trust, the faith to receive and the courage to believe, truly believe in the Word that He says and the promises He gives, that's when peace calms our nights and the quiet sound of His voice fills our days.
Janet Perez Eckles is an inspirational speaker and author of four books. Her latest release Contagious Courage: Your 30-day Journey to Overcoming Stress and Anxiety is a daily companion that invites you to be set free from fear and worry in order to embrace a triumphant life.
Publication date: January 18, 2016