Holiday Expectations: Focus on the Essentials
Sandy Coughlin

Author, The Reluctant Entertainer

2010

2 Dec
Our days can be difficult when we pile too much on our plates -- baking, shopping, cards, parties, school activities, caroling, cooking, making gifts, decorating. To me it's a crazy cycle and it really takes discipline and balance to avoid getting caught up in so many expectations.

We live in a world of so many expectations partly because Christmas and other holidays are about maintaining tradition. We look back to the way we did things as a child, and we try to hold on to those traditions. So our expectations for a "perfect" holiday can be high, and the demands of getting there or getting it all done can be even higher. It becomes a vicious cycle.
Over the years I've really tried to let go of more and more of the unessentials. It's just not worth the fuss and strain on the family and relationships. Wouldn't it be something if we all extended more grace and compassion around Christmas time?
I really want to enjoy the season with a happy heart this year, and not get caught up in the things I "think" I should be doing.
Ask yourself these questions to help keep you on track:
How important is this? Will it really matter after the holiday is over?
What are the consequences if I don't do it?
Will my family be affected if we stop doing it?

Am I mostly trying to please someone else, even though it's making me miserable?

Am I losing my joy?
Another aspect of getting caught up in "expectations" is that we worry a lot. We worry we are not making someone else happy, or we are not pleasing our friends, or we don't want to be a Scrooge by saying, "no." Worry is a joy buster. It can suck the joy of the season right out from under you.
Instead of worrying, the season could be so much more meaningful if we focused on the essentials. Here are my notes for this year:
Focus: Jesus was born, so we celebrate Him
Re-Evaluate: Change or cut back on gift-giving
Home: Create a loving environment
Hospitality: Create new memories with new friends
Give: Think of one family in need to give to
This year when I feel overwhelmed, I really want to turn my direction toward thought and prayer over each decision I make. When I become discouraged, I want to realize that God is the author or peace, He is the One Who helps me to focus on possibilities, not on the negatives of "what ifs." (What if ... I don't get my cards done on time? I don't bake cookies for the neighbors? I don't have my annual energy-sucking Open House? I don't go into debt and buy everyone I know a gift? I say "no" to the annual family dinner and start a "new" tradition for my family in my own home?)
I love this quote from Barbara Johnson and it's perfect for the season ahead: Worry is the senseless process of cluttering up tomorrow's opportunities with leftover problems from today. My goal for December is to stay focused each day on what truly matters and not beat myself up over what I do not get done. I'm going to try to let go of expectations and put my all into my family and close friends. I'm going to create a home of peace and love and joy.
Days can be difficult for busy moms, especially during the holidays. I know, because I am one. Say "yes" to the essentials, and don't worry about the rest!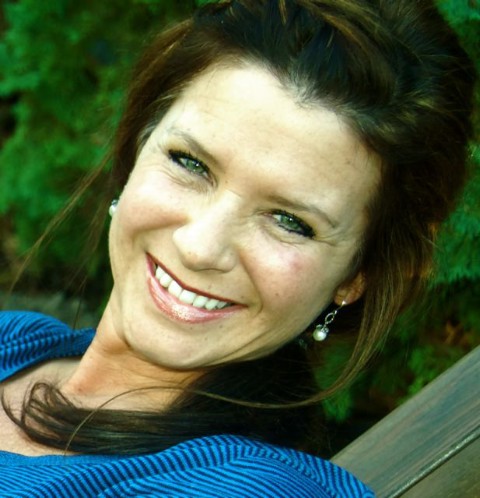 Sandy Coughlin is a wife and mom to three active teenagers. She authored The Reluctant Entertainer (Bethany House 2010). Based upon her inspiring blog, the book helps restore the lost art of hospitality and in the process helps women break free from isolation and into connection and deeper relationships with others.