Home Alone: When Fear Takes Hold
Jeanne Doyon

Crosswalk.com Contributor

2013

11 Jul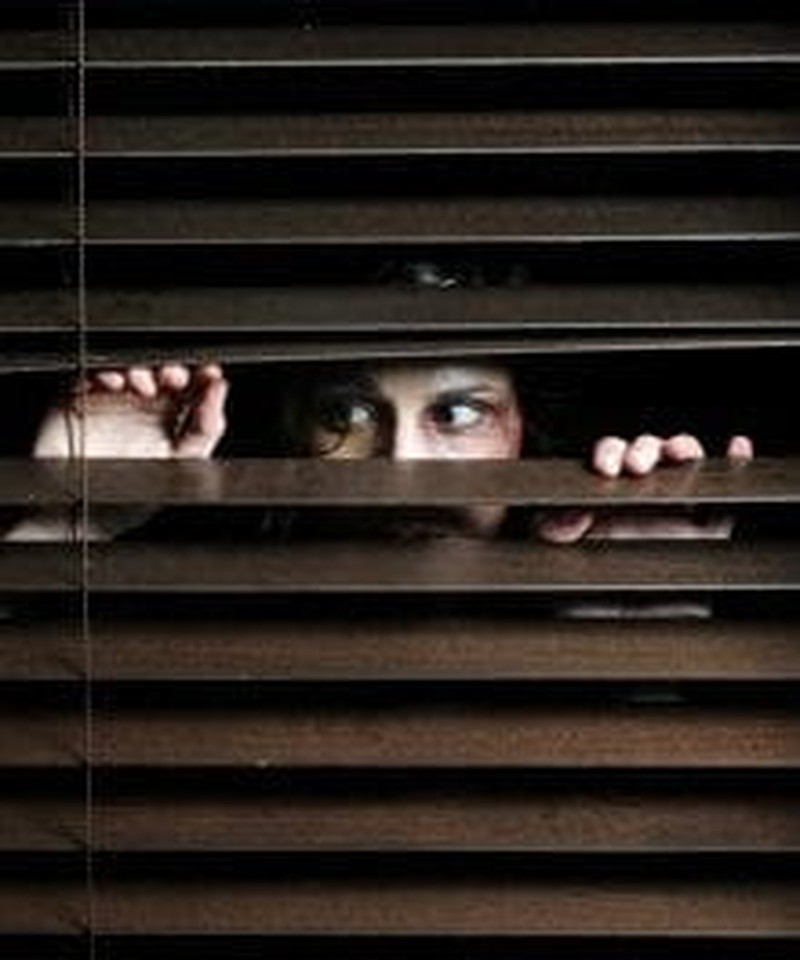 From A Personal Journal Entry:
As I write this I'm home alone. It's dark outside; my husband is not due back for hours, and I hear frantic yelling—loud voices coming from the woods. You must understand; we are isolated, surrounded by state forest; we have only one neighbor and their dogs are barking like crazy.
Then, I heard the doorknob jiggle.
It is locked; my husband, John insisted before he left this morning. My heart is racing; my mouth is gone dry. I'm afraid. I get up and head to the bedroom, turning lights on as I go. Leaving the bedroom light off, I open the window so I could hear outside. I stand stock still, not breathing.
Male voices are muffled in the distance. The only thing I hear clearly is, "I'm going toward the house with the dogs."
Flashlights flicker in the darkness and there is crashing in the dense forest. I hear someone stumble out onto the road in front of the house and I could hear the clacking sound of his bow and arrows.
My scary predator turns out to be a hunter trying to find his way out of the woods after darkness had descended. He's probably more scared than I am and that's saying something.
This brush with fear could have easily gone a different way—a scarier one. Though reality became clear, it didn't take long for my senses to be on alert. My fear rose faster than the temperature in July. And, the wiggling of the doorknob was imagined; it sprung from a past event when our house was broken into years ago. During that time John used to travel and I was alone with three small children. Fear reigned every night after sundown. And a piece of that just came to life after 26 years.
Fear is often triggered from a past experience. This is one of the things I talk about in my book project called Practically Fearless.
Fear comes upon us in a matter seconds and produces an involuntary response. A sound, a word, anything can produce a reaction, spiking the heart rate, sucking the air out of our lungs, and giving the mind free reign in its reactions. The trick is to reason past the initial firestorm to the reality of the situation. And, remembering who God is and that He is with us.
The phobia type of fear takes root and grows over time. It may be in response to something that happened in our past, like when my house was broken into. That event gave birth to anxiety of it happening again so all it needed was a little trigger and I reacted out of proportion. These fears rob us of life; the ones I believe God wants to release us from. These fears need to decrease in light of our faith and in the One who is able to do all things for us; the One who is our Protector.
So if there's one benefit of fear, it's that it can point us to God. I remember drawing near to the Lord all those years ago when I was home alone. The turning point was an impression of the Lord; I sensed Him asking, "Who is your protector, John or Me?" The result, I became acutely aware of His strong Presence.  
There are many examples of this in Scripture. Esther was driven to seek help for the protection of her people. The Psalms are filled with David's cries for help and deliverance. He, too encountered the all-powerful God and penned these words in Psalm 27.
The Lord is my light and my salvation—whom shall I fear?
The Lord is the stronghold of my life—of whom shall I be afraid?
This was written by a man that had been hounded by fear. It speaks to us today when we are standing on shaky ground. God hasn't changed. He is the same deliverer and strong defense now as He was when David penned these words in response to his foes.
How about you? What real or imagined rustles have you experienced?
This article adapted from one which ran originally on The Stream's Edge. Used with permission.
Jeanne Doyon writes, speaks and teaches; she enjoys encouraging others to love God's Word and to draw nearer to the Lover of their souls. She is a graduate of Christian Communicators. Jeanne is a contributing author to Fighting Fear, Winning the War At Home, and Kisses of Sunshine for Women as well as Crosswalk.com. Her articles appear in Evangel, Live, Proverbs 31 and Living Magazine. This article is excerpted from her work-in-progress entitled, Practically Fearless. She shares her reflections on her blog at www.streams-edge.blogspot.com. Email Jeanne at jeanne.doyon@gmail.com and find out more about her speaking topics at www.jeannedoyon.blogspot.com
Publication date: July 11, 2013