Hospitality: Become a Wounded Healer
Sandy Coughlin

Crosswalk.com Contributor

2012

3 Mar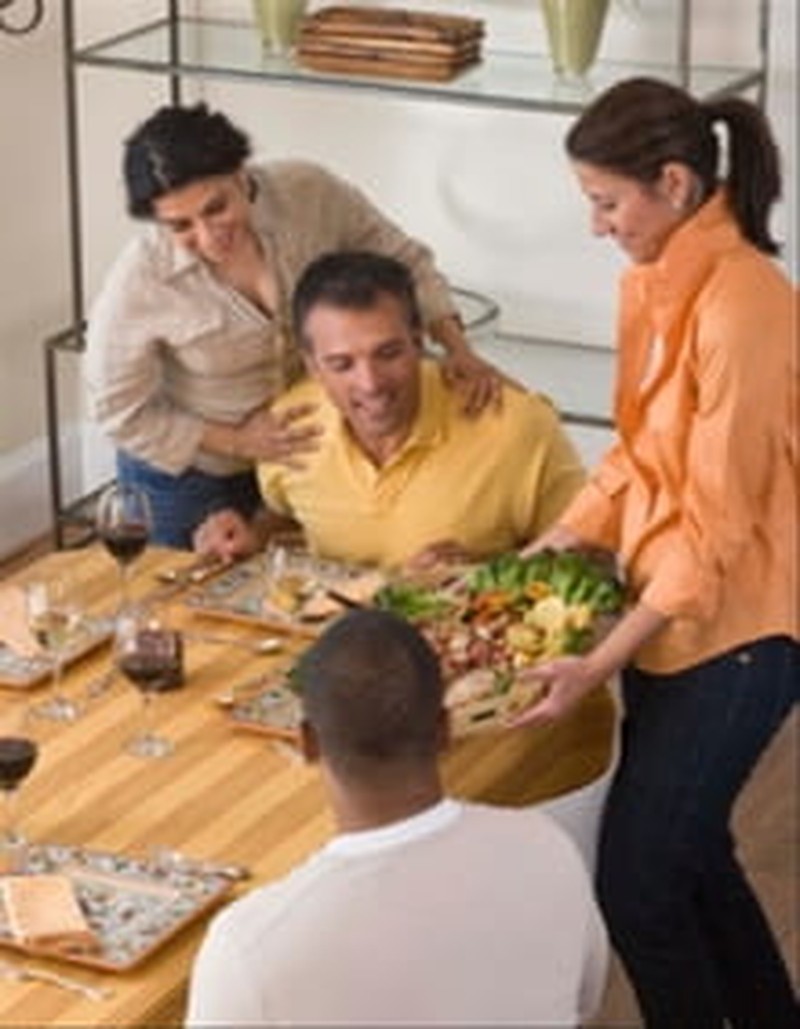 I stare at 15 years of history as I flip through the index cards I rubber-banded together. I see names of couples and families along with faces etched in my mind. The dates of when we had these families over or even what I served is not what's gnawing at me. No, the names and memories are what's getting to me.
I think, "What has happened to this couple? Why did they divorce? We used to have so much in common!" Oh, the pain their family has endured.
I think of one couple in particular who divorced and then a few years later lost a child.
My mind takes off as I contemplate relationships. We're made for them, we're to pursue them, we need them - but oh so often they can turn into painful situations as things don't turn out the way we expect. It's true that differences, different paths, or even pride can get in the way of what was once a close-knit relationship. Sometimes relationships change because they're no longer heathy. We all grow and mature and sometimes life takes us in different directions.
But even when our friends go different directions, even painful directions, there are still memories. Strong feelings. Good feelings. Deep feelings of love. Love is what hospitality is all about.
The great writer Henri Nouwen describes hospitality in his beautiful book The Wounded Healer as "a central attitude of the minister who wants to make his own wounded condition available to others as a source of healing." Being real and opening up our homes and lives with others can actually help heal our guests' hurts. What a beautiful thought!
Nouwen writes further: "When the imitation of Christ does not mean to live a life like Christ, but to live your life as authentically as Christ lived his, then there are many ways and forms in which a man can be a Christian." We all have our own hospitality style. The question is, are we living a hospitable life?
"This hospitality … requires that he allow others to enter his life, come close to him and ask him how their lives connect with his." Are we willing to share our hurts with those around us? We all have hurts. I've never met a person who has not been wounded in some way.
"Every time a host allows himself to be influenced by his guest he takes a risk not knowing how they will affect his life." Yes, it takes a huge risk to open up with others. It's often very scary. And yet this is the part of hospitality I love.
Henri is singing my song. I've spent years of refining a gift for hospitality and reflecting on the true meaning behind it, and this is what my message is about. Allowing others into our lives, allowing them to affect us and vice versa, is what makes hospitality and entertaining real and meaningful for me.
"But it is exactly in common searches and shared risks that new ideas are born, that new visions reveal themselves and that new roads become visible." Do you know how many times my husband and I have been discouraged about situations in life or even in ministry, and then around our table or at another family's house new ideas were born, encouragement took place, courage was instilled in our hearts, and we walked away refreshed?
Back to my index cards. I started keeping these on day one of my marriage: A set of index cards on which I recorded the name, date and what I served for my guests. I did this in fear that I would serve the same thing twice to my guests - God forbid! But little did I know that almost 20 years later, as I flip through these cards, they would have deeper meaning.
Nouwen writes, "We do not know where we will be two, ten or twenty years from now. What we can know, however, is that man suffers and that a sharing of suffering can make us move forward." Not only are hospitality and entertaining fun, exciting and invigorating, they often involve suffering.
I can't help but think back to the 5-year period in which my husband and I lost three parents. It was our friends who surrounded us and loved on us and gave freely to us that got us through this rough patch. It was a sad, hard time for us, but the beautiful side was the hospitality that took place.
I love the way that Henri talks to all of us. Aren't we all ministers in some way when we give out to others and invite others in?
"The minister is called to make this forward thrust credible to his many guests, so that they do not stay but have a growing desire to move on, in the conviction that the full liberation of man and his world is still to come." Many of our guests have moved on, not all to places of brokenness. And now I understand it better. It's good that they didn't stay because we all have a growing desire to move on. And that takes courage.

Originally posted March 2, 2010.
---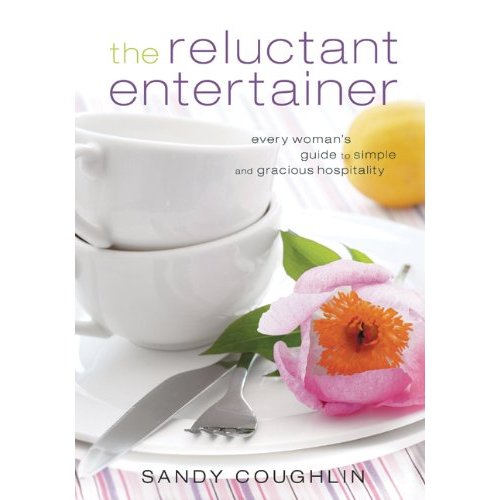 Sandy Coughlin is a mom to 3 teens, wife to one awesome man, and author of the popular Reluctant Entertainer blog. She loves to cook and entertain in her home, and look for creative ways to give to those around her. Her book, The Reluctant Entertainer, will be released in the summer of 2010.