How Can We Find the "Real Deal"?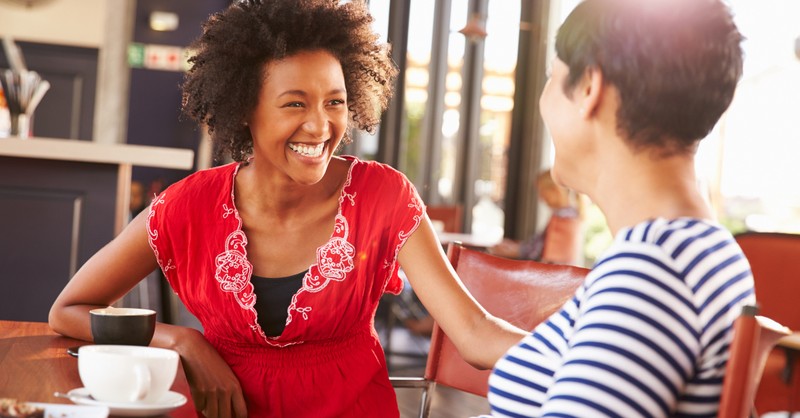 "Before they call I will answer; while they are still speaking I will hear" (Isaiah 65:240).
Middle school is a breeding ground for painfully awkward experiences. Watching my two daughters navigate the throes of it is sometimes more devastating for myself than they!
"How do I know who my friends really are?" seems to be a common question, a daily consideration. They want to know who the real deal is, and avoid people who act differently around different people. I watch people come and go from their lives, but a select few stick here and there. As if middle school isn't hard enough to navigate, following Christ through middle school is painfully hard at times.
Choosing the company we keep is important no matter what age we are. In middle school, sometimes we're stuck dealing with the ones we don't choose in class, on our teams, and attached to our friend groups. What we know as adults, theses teens are learning in real time: no matter where we go or what we do, there will be difficult people God has called us to love. Even in our church families. Wise adults learn when to stick with the hard people and through tough situations, even though we are free to choose seemingly easier paths.
We all crave genuine, authentic friendships and relationships. But in order to experience them, it's important for us to be working on the genuine authenticity of our own hearts. There's only one real deal …God. The root of all authentic love, He's the only one who can proclaim a promise including "always" or "never," and the only One who can truly, wholly and understandably utter, "I know." He understands fully, completely, as the One who formed each of us and knit a particular purpose into our lives here on earth. We begin as His, and in every one of our hearts is the desire to be with Him. He is a relational God, wanting to guide and share life with us daily. His love for us is so great, He sent His only Son, Jesus Christ, to sacrifice His divinely perfect life to save ours from the deathly consequence of sin which we cannot avoid in this world.
Isaiah spoke to God's people, who yearned for the new covenant God promised to bring forth on earth. The book of Isaiah concludes with a prayer and plea from God's people, and He answers them with a prophetic vision of the earth at the second coming of Christ, full of happiness, as it is in heaven. Scripture tells of God's character, all-knowing and the very definition of love. The Lord promised to hear and answer His people, answering them before they are through praying for peace!
"The people will experience the closeness of God who will answer and will hear," Moody Bible Commentary explains, "and all creation will exhibit an unprecedented peace, free from evil or harm."
To be and find the real deal requires us to follow Christ wholeheartedly. And there are simple, everyday steps we can take in order to be sure we're doing just that.
1. Pray
Pray about everything.
Social media feeds abound with reminders to pitch worry out the window. In reality, it's a lot harder to ditch nagging thoughts and fears than simply slapping a simple quote on our water bottle to read throughout the day. It's essential to apply this truth, and it's done most efficiently through prayer.
Scripture reminds us over and over again to take our thoughts captive. We can't control all of the things we think about, but we can choose to pitch the rogue ones which threaten our peace in Christ. A simple habit of asking God to filter specific things we think about through the Truth of His Word allows us to see with better perspective. A godly perspective of our daily thoughts helps us to practically and genuinely rid our minds of worries!
2. Read the Bible
"You will seek me and find me when you seek me with all of your heart" (Jeremiah 29:13).
The answers to our prayers are found in the truth of God's Word. To find and apply His wisdom, it's important to create a daily discipline of reading it. When we are faithful to give Him some of our time each day, He is faithful to grow the desire in our hearts to spend more time with Him. The Bible is the living word of God. It's dubbed this way because it's applicable to our daily lives, no matter what stage of life we are in. This truth can be put to the test by highlighting, underlining, or marking verses as they come up in daily devotional readings, to see how many times over the course of our lives God is able to apply the same truth to different seasons of life.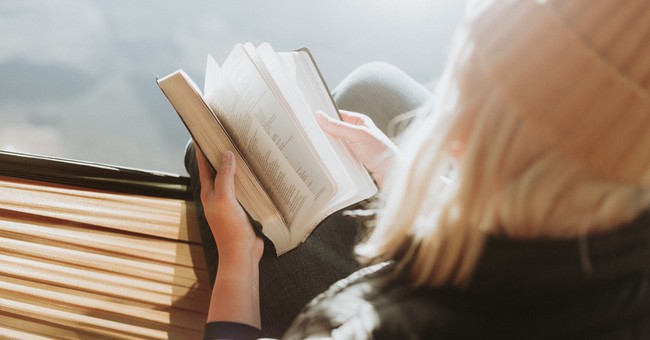 Photo credit: Unsplash/Priscilla-du-preez
3. Listen
"Let the wise listen and add to their learning, and let the discerning get guidance" (Proverbs 1:5).
God has set a desire in every human heart for relationship with Him, and in any good relationship we find good communication. Good communication requires clearly stating the message we wish to convey, but it also requires that we listen to the response to our inquiry. We are promised, as God's people were in the passage of Isaiah we studied here today, that He would hear our prayers. His answers to our prayers supersede their delivery to heaven! God knows what we need before we ask, and in His providence is faithful to provide all we need.
There is a popular worship song which uses the name for God, Jehovah-jireh, which expresses the characteristic of God to provide for us. "You are enough," the song proclaims. If only, we will still our hearts to listen to His response and guidance we will surely hear Him!
4. Obedience
"Do not merely listen to the word, and so deceive yourselves. Do what it says" (James 1:22).
The apostle James, one of Jesus' earthly brothers, warned those who follow Christ not to simply hear the word, but to do what it says. God did not create us to automatically follow every command and direction He gives. Every ordinance and boundary God gives us for our lives is so we can live them to the full as Jesus died for! However, God's commands and directives often make us uncomfortable. He calls us to sacrifice things like being liked and approved by others.
When I think of my middle school daughters and their friends, I see the pain it takes to set that human need aside in order to follow Christ. It can be isolating at times, as we choose to turn towards Christ in the practicality of our everyday lives. It means we'll be mocked and teased, and not just in middle school. But we can take heart …we serve a Savior who endured the same ridicule, and followed God's will for His life, anyway. Obedience can be the most difficult part of our faith to work out, but it's always worth every sacrifice to live within the love of Christ.
5. Love
"A new command I give you: Love one another. As I have loved you, so you must love one another. By this everyone will know that you are my disciples, if you love one another" (John 13:34-35).
The Real Deal …is Love. God is Love.
We are called to love others as He has loved us. The real deal is praying for and loving our enemies; forgiving without apology; seeking others to serve instead of looking to fulfill our own needs. Jireh will make sure we have what we need, as we faithfully follow His call on our lives to love the people He has purposefully placed in them. See, it might feel isolating at times to turn towards Christ and walk away from the ways of the world. God is always faithful to place friends and community in our lives so we don't have to go it alone. He promises, we are never alone. In fact, for Christ followers, those who believe He is the Savior God sent to rescue us from sin, the very Holy Spirit of God lives in us. The Holy Spirit – the third person in the Trinity – intercedes for us in prayer, counsels us through our daily lives, and He is always on stand-by.
More important than anything we accomplish in our earthly lives is our relationship with our Holy God through Christ Jesus. Through the small daily steps of obedience and faithfulness to seek and obey Him, we are promised a life more than we can ask for or imagine.
Glory up.
More from this author
When Things Go Wrong, Lean into the Security Found Only in God
Fight False Narratives with the Truth
How to Walk When We Can Barely Stand

Photo credit: ©Getty Images/monkeybusinessimages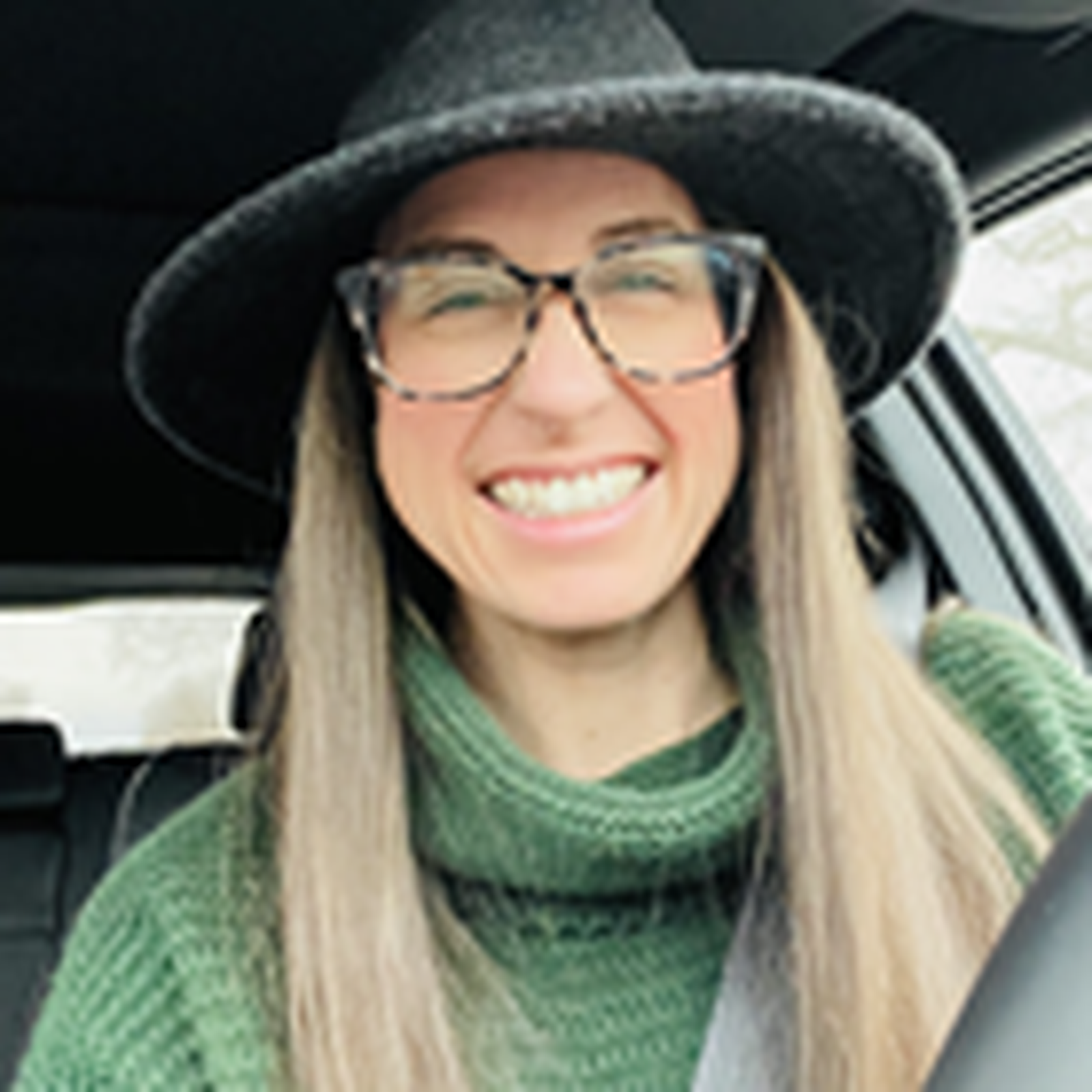 Meg writes about everyday life within the love of Christ. Join her on the journey as she launches her new site Joy Overflowing, or join her longstanding community at Sunny&80. She is also the author of "Friends with Everyone, Friendship within the Love of Christ," "Surface, Unlocking the Gift of Sensitivity," and "Glory Up, The Everyday Pursuit of Praise," and "Home, Finding Our Identity in Christ." She earned a Marketing/PR degree from Ashland University, but stepped out of the business world to stay home and raise her two daughters …which led her to pursue her writing passion. A contributing writer for Salem Media since 2016, Meg is now thrilled to be a part of the editorial team. Always active in her community and the local church, Meg also leads Bible study and serves as a leader for teen girls.