How God gave Me Freedom from my Motherly Guilt
Anne Peterson

Crosswalk.com Contributing Writer

2014

21 Jan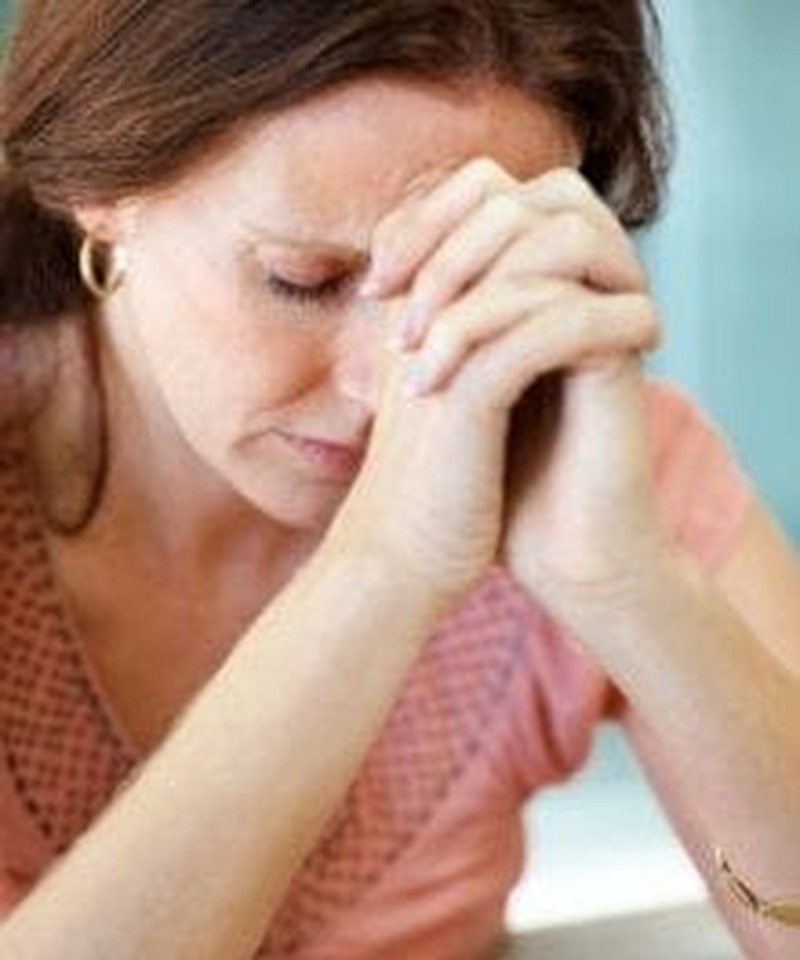 Safety. It's one of our responsibilities as parents. As a mother, I was to keep my little chicks safe under my wings, right?
Well what happens when your kids are scared by what happens IN your home?
As an abused child, I entered the adult world wounded. Unaware of this, I married another wounded person. I don't think we ever realize the baggage we bring to our marriages.  
My kids were never abused. Well, not physically. But emotionally they were on a ride that scared them to death. Almost literally.
My son, Nathan recently shared the story.
Nathan remembers always feeling on edge. He said he didn't know when he'd have to step in between his dad and mom. No kid should ever have to feel like that. I never knew he felt like that. I was too wrapped up in survival mode. With his dad's permission, Nathan shared his dad's story.  
"When my dad was young one day he went to his garage and saw his father in the car dead. He had been in the car for four days. When my dad grew up he thought suicide was an option for him. I remember watching the paramedics come and wheel my dad out on a gurney after he took pills."
Nathan went on to explain his own depression as a young teen. He resorted to cutting. At least with cutting he could be the one to inflict the pain and he could be the one to stop it.
When I heard Nathan had created a video, I was a little anxious. When I watched it, guilt wrapped its tentacles around my motherly heart, squeezing tightly.
Although I knew Romans 8:1 said, "Therefore, there is now no condemnation for those who are in Christ Jesus."
But I felt condemned. It was my job to make sure my kids felt safe and I had failed. And it would play out in ways I never imagined.
I never imagined the idea of suicide would keep replaying in our lives.
One day I received a phone call from Kyle, Nathan's youth leader.
"Anne, I was wondering if Nathan was there."
Kyle made no idle chit-chat. Something was wrong.
"What's up Kyle?" I said.
"Anne, I have reason to believe Nathan is going to hurt himself."
I immediately went into panic mode. Outwardly I was still on the phone, but inwardly I was running around the room in circles.  
I'd like to tell you my motherly instincts kicked in and that I started praying for the safety of my son. But honestly, here's where my heart went:
How could this happen and I not know?
How could this be going on in MY house, and I not have a clue?
I'm not proud of that. No one is ever proud of arrogance.
You see, the whole thing was not about me. It was about my son and what he was experiencing.
But even though I was struggling emotionally at that moment, my heavenly Father was looking out for my son. He always has.  
Remember the story of Joseph. How so many negative things happened in his life? God brought good out of them. Romans 8:28 tells us, "And we know that in all things God works for the good of those who love him, who have been called according to his purpose."
God can do this no matter what happens in our lives. One of God's specialties is working things together for good. Even those areas of life where we've failed.
God is bigger than our circumstances. And he has much bigger plans than we could ever imagine.
Nathan is the lead singer in a band called Hello Industry. They minister to young students who struggle. Some kids may be cutters, many are depressed. It is the band's mission to put meaningful music into the hands of those who are hurting.  
I'm sorry for the shortcomings in my life. The areas where I've let my kids down. But I'm so thankful we serve a God who can redeem our failures. Then we all have a chance.
Note: This article first appeared on Trochia.org. Used with permission.
Anne Peterson is a poet, speaker and freelance author of 42 published Bible Studies as well as 25 articles with christianbiblestudies.com, and Today's Christian Woman. Anne's poetry is sold in gift stores throughout the US and in several countries. Her first book, Real Love: Guaranteed to Last, is available here. You can find out more about Anne by visiting her site at www.annepeterson.com or her facebook page
Presently Anne is working on her second book, Broken, Yet; Growing Through the Pain of Abuse.
To know more about the ministry of Nathan Peterson go to www.helloindusty.com
Publication date: January 21, 2014