How Godly Christians Should Treat a Woman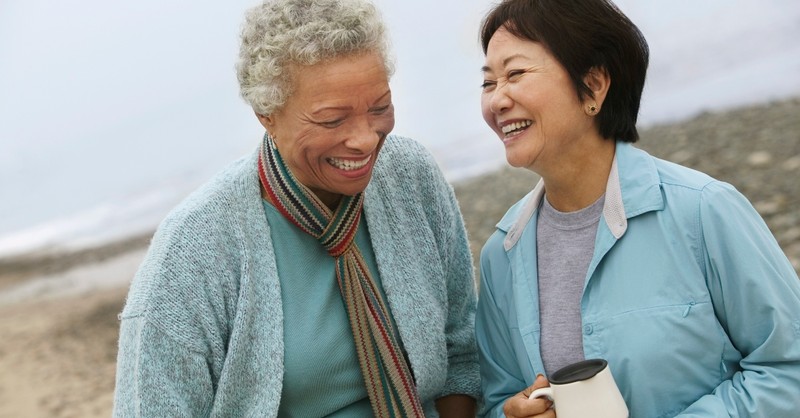 An unofficial poll of the godliest women I know resulted in the following answers to this question: How should godly Christians treat a woman?
This statement summarizes the responses I received: A woman should be treated with kindness, respect, and dignity. Scripture verifies these answers with various stories of noteworthy women. Three to consider are Eve, who fell, but she was "the mother of all living" (Gen. 3:20), Sarah, who, as Abraham's wife she became the "mother" of the nation of Israel (Genesis 17:15-16). Rebekah was Isaac's wife, who bore him Jacob and Esau, Jacob being re-named "Israel" by God (Genesis 25:20, 32:28).
The above three involve childbearing, but not all the women mentioned in Scripture are renowned because of their progeny. Deborah served as a prophetess and a judge of Israel (Judges 4:4). Talk about an impressive and influential woman!
In Nehemiah 3:12, Shallum, "ruler of half of the district of Jerusalem," repaired a section of the wall, "he and his daughters." What an honor to take part in the restoration of Jerusalem.
Biblical stories also relate to women treating women well, including Elizabeth and Mary (Luke 1), Naomi and Ruth (Ruth). Each one mentioned above, no matter the whole of their story, at various points in their lives received kindness, respect, and dignity.
How Did Jesus Treat Women?
The article, How Jesus treated women cites Rahab, Tamar, Ruth, and Mary as "rebel women of their day," yet each appears in the genealogy of Jesus. That's our amazing God at work in the lives of women. All the above—with the exception of Mary—are revealed to us in the Old Testament. We will have more to say about other women in the New Testament with whom Jesus interacted. Before we delve further into how the Bible says godly Christians should treat women, let's define the term, "godly" and consider what the Scriptures say about how all others are to be treated. Webster's 1828 dictionary defines godly as "pious; reverencing God, and His character and laws."
In essence, godly means one's life is all about God. The meaning includes acting in a manner that reveals Him to others through us.
What Does the Bible Say about How We Should Treat Others?
There is no partiality with God (Acts 10:34, Romans 2:11-16, James 2:1). Partiality here means "to receive a face," or to give someone more consideration simply because of higher standing.
The Bible expounds this truth throughout its pages (Deuteronomy 10:17, 2 Chronicles 19:7, Romans 2:11, Acts 10:34-35, e.g.).
Because God is just, He directs us to avoid giving preference to certain others. We are all the work of His hands (Job 34:19). Jesus says, in Matthew 7:12 (ESV), "So whatever you wish that others would do to you, do also to them, for this is the Law and the Prophets." Jesus' command is to respect others and obey God's law.
The term, "others" certainly includes women. Jesus' call to regard women as one in Him along with men is further verified in Galatians 3:28, which states "we are all one in Christ Jesus." Yes, women are "the weaker vessel," (1 Peter 3:7), yet this does not mean weaker in a spiritual sense, but in a physical sense, leaning toward their husbands for protection, needs, and strength. Within the context of the passage, women are fragile, but in a beautiful way, like a Ming Dynasty vase. Secular society rails against this, but it's God's word, His truth. Therefore, women are to be treated well, especially by godly Christians.
Examples in Scripture of Godly Men Who Treated Women Well.
Scripture abounds with accounts of reciprocal action between men and women, and there are myriad examples of how godly Christians are to treat a woman. Godly Christians who seek to treat women as He did look to Jesus as the preeminent role model (He is God!). Think of the many women who met and even walked alongside Jesus. In a culture where women were not permitted direct engagement with men in public, Jesus was forthright and counter-cultural as He spoke to them with compassion. There is much to read about the role of women in the Bible.
Jesus set a great number of paradigms with regard to the treatment of women. Mary Magdalene was the first to behold Jesus post-Resurrection (Mark 16:9)! Can you imagine the honor of being the first? This speaks volumes about how well-regarded women are to the Lord. Even an unbidden touch of His garment from a long-suffering woman to bring healing brought no rebuke from the Lord. Instead, He commended the woman's faith (Matthew 9:20-22, Mark 5:25-34, Luke 8:43-48). This woman is not named, but we will forever remember her faith and Jesus' kindness to her. Mary's humble devotion to and love of Jesus caused her to anoint His feet with a "very costly oil" and wipe His feet with her hair as He reclined at table with His friends at Bethany (John 12:1-8). Judas tried to rebuke her, but Jesus said, "Leave her alone…" He encouraged her devotion and accepted her love. Jesus' treatment of the woman at the well (John 4:5-26) shows us His great compassion for the lost. He asked her questions and listened as she answered, thereby giving her the confidence to proceed. She knew within a short time who He was by the loving character of His questions and answers.
Here is an excellent look at How Jesus Viewed and Valued Women
Joseph was an Old Testament exemplar who treated women well (Genesis 39). He oversaw his master's wealth, possessions, and property and with humble and devout character, he refused Potiphar's wife's advances, saying, "How then can I do this great wickedness, and sin against God?" Even though Potiphar's wife plotted evil against Joseph, he protected her and himself as he eluded her advances. She turned his rejection against him, but he put God first. His model of chaste and humble (godly) behavior is a lesson for everyone.
In 1 Kings 17:7-16, the account of Elijah and the widow of Zarephath demonstrates Elijah's kindness and respect for the woman. Though she complained to him when her son died, Elijah restored her dignity by asking the Lord to bring the child's soul back to him.
Another champion for women was David. Before he became king, he ventured into the area of Carmel. While there, his men protected the sheep of a "very rich businessman" named Nabal, "a scoundrel," as one of Nabal's own men called him to his wife, Abigail. David sent his men to Nabal for some provisions as compensation. Nabal treated David's men with disdain and sent them back to their leader, who prepared to go to battle against Nabal. Abigail, knowing David was the Lord's anointed, heard of it and interceded for David's good so he would not shed blood that day. David "heeded her voice and respected [her] person." He was so impacted with her character he married her after Nabal's death.
The women whose stories are recounted are but a few from Scripture. There are many other women of the Bible whose stories are worth research:
Adding to those is an excellent article: How women were revered and respected in the Bible
The accounts listed above form a good starting point for a godly man who seeks to treat his wife well. He is called upon to rise above others and be a model of godly behavior. Scripture includes direct commands in 1 Corinthians 7:1-4, Ephesians 5:25-33, and Colossians 3:19.
What a husband should do for his wife and how to teach boys about how to treat women are things every godly man should know.
10 Ways to Treat a Woman Well (Five for Everyone, Five for Husbands)
The first five are geared toward everyone.
Five ways everyone can treat women well:
Listen to her without distraction. Once a woman knows her words are taken seriously, her trust in the person she is addressing grows. (Listening means not forming an answer before she is through speaking).
Ask for her opinion and show her you value it.
Pray for and with her.
Protect the women you know (this means physically when possible, but certainly protect them from gossip and other worldly diversions).
Serve her by sharing a meal, giving her a break from regular daily chores or caregiver tasks, or with recommendations for books, restaurants, articles, etc., you think will bless her.
The following five are for husbands, who are to "love your wives, as Christ loved the church and gave himself up for her (Ephesians 5:25). These points are just a few of the ways to do that.
Five ways husbands can treat women well:
Touch your wife. Press on her shoulder with gentleness, hold her hand, hug her, caress her cheek, run your fingers through her hair. All these things outside the greater intimacy ordained for the marriage bed show your love for her.
Tell her how you feel about her and show her through her love languages (better learn what they are!).
If your wife calls you, no matter where you are or to whom you are talking, make sure she can get through.
Give her space when she needs it (She may need extra quiet time with the Lord or even a respite from the "daily grind).
Share precious stories of her with others so they may see God's work in your life together.
Women are treasures God created for His good use and for His glory. It's not easy work, but treating a woman well honors our Creator and brings great fruit into our lives (Hard work done for the Lord is always worthwhile). The Bible offers wisdom far beyond what this short article can proclaim. As always, when we search the Scriptures, we grow as we learn how godly Christians are to treat a woman.
Photo credit: ©Getty Images/IPG Gutenberg UK Ltd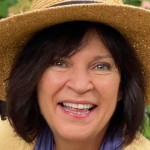 Lisa Loraine Baker is the multiple award-winning author of Someplace to be Somebody (End Game Press – Feb. 2022). She writes fiction and nonfiction and her current works-in-progress include a children's picture book to accompany Someplace to be Somebody and a Christmas story anthology. Also, she and her husband are writing a Christian living book. In addition to writing for the Salem Web Network, Lisa serves as a Word Weavers' mentor and is part of a critique group. She also is a member of AWSA and BRRC. Lisa and her husband, Stephen, a pastor, live in a small Ohio village with their crazy cat, Lewis.