How to Combat Your Fear and Anxiety with the Gospel
Scarlet Hiltibidal

Author

2019

8 Feb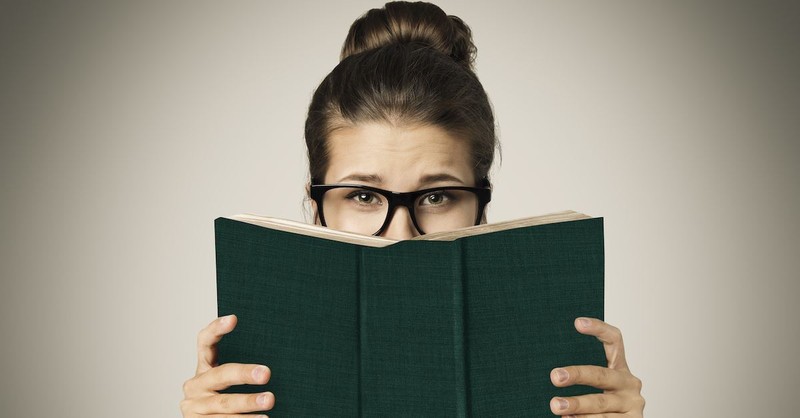 2 a.m. is the perfect time of day to script, memorize, rewrite and re-memorize hypothetical conversations that could potentially happen with people you don't know very well. 
At 2 a.m., you feel that wave of relief, like, Finally. The house is quiet. I can actually go ahead and think about every difficult issue in my life. I'll start out by thinking about that coworker who maybe doesn't love me as much as I think she could. What if she says 'This.' Then, I might say, 'That…' No, not that;  that would be dumb. "This" would be much more likely to lead the discussion toward "the hug heard 'round the office" I'm hoping for. And now that I'm in the zone, I better go ahead and open up my laptop and email draft this entire imaginary conversation, just in case.
Please, please, oh please, don't ever hack into my computer and look through my email drafts.
I've spent many 2 a.m.'s and years, even, living as a slave to my anxiety. Oftentimes, I've lost sleep over things as small as purely theoretical relational drama. Other times, I've had seasons where I walked through legitimately scary, painful circumstances, like when my mom had cancer, or when I had a life-threatening miscarriage, or you know, that totally normal time I was in an actual tornado.
Whether you are fighting through a fake water cooler conversation or real life, high stakes trauma, we all experience fear and anxiety, because we all live here in this broken, sad, scary place where people we love can die and things we need can break and conversations we want to go one way can take horrible and unexpected turns.
So, how do we find peace here? What can we do to fight the scary thoughts and circumstances of our lives?
 
Start by Looking at the Gospel in a New Way
I became a Christian when I was a teenager, but I didn't start thinking like a Christian and feeling like a Christian until about eight years ago. I had what I call my gospel awakening. Jesus started to mean more for more reasons in more moments.
It started when I crossed paths with a woman named Elizabeth. We were at a retreat, in a circle of moms sharing parenting advice, and when it was her turn to share, she shared that her goal wasn't perfection, her goal was a gospel-centered home.
She talked about the way she and her husband prioritized apologies and prayer and repentance, and how their arguments and failures weren't hidden from their children but exposed. They exposed their sin, and apologized for it, and turned from it. Right out in the open. She said she wanted her children to know she was weak and that they are too, and that we all need Jesus every second of every day.
She presented a lifestyle and a goal I hadn't yet considered. One where fear can't speak because Jesus has already spoken. One where rest is found in what Jesus has done, not something I am capable of trying or failing at.
She unlocked the idea that I could rest in the work of Jesus. That I could smile, no matter what was before me, because God was constantly smiling at me already, because of what Jesus has done.
Looking at the gospel this way ushered me into a season of peace I'd never experienced before, and I'm still deleting email drafts because of it. I'm still enjoying the rest. I'm still believing that Jesus has conquered all the things I'm afraid of.
 
Be a Preacher to Yourself
I fight scary thoughts by reminding myself that the gospel is true. I still have to fight fear, because I'm so talented at being forgetful. I need to preach the truth to myself. All the time. I preach this impossibly good news to my heart and to my friends and I've found friends who preach it back to me.
Guys, get the Bible in your face and in your ears and on your lips. Remind yourself, rhythmically and beautifully, of the hope you have for life after death and abundant life between now and then by remembering what Jesus did. And remembering what He still does.
Do you know somebody who talks in Bible verses? There was a family I was in a small group with a few years ago that I describe this way. They were so full of the Word of God that it spilled out of them in every conversation.
The years I spent being in their lives coincided with years that my fears drifted into the background. So call that person who knows God's Word. Text your friend that is marked by peace. Get into their lives and let their lives spill into yours.
We walk and we pray and we preach and we hold each other up and we see the scary things and live through the scary things and pray God's Word over the scary things and we come to the other side and shake our heads and pinch ourselves and say, "Man, oh man. Look at this thing the Lord has done. Jesus really was enough again."
 
Get On Your Knees and Pray
I was never one to pray on my knees. The idea of it, to me, felt legalistic, like an old-school ritual. But, over the past year, the Holy Spirit has been teaching me something about fighting my fears. I used to look at 1 Peter 5:7, that coffee mug verse, "casting all your anxieties on Him because He cares for you," and I'd think, "But, how?"
Like, God, I'm casting the anxieties . . . they are cast. There they are . . . okay. Abracadabra? Did that work? I don't think that worked. Why am I still so afraid? Then, it hit me. 1 Peter 5:7 isn't even a complete thought. In the ESV, it's the second half of a sentence. Go one verse up, and start at the beginning of the sentence.
"Humble yourselves, therefore, under the mighty hand of God so that at the proper time he may exalt you, casting all your anxieties on him, because he cares for you." - 1 Peter 5:6-7
Do you see that? It says we need to humble ourselves. So, what does that mean, practically?
In my life, right now, it means getting on my knees. When I'm on my knees, I'm physically making my body remember that I am weak and God is big and strong. Then, I pray. I tell God how great He is and how needy I am. I speak the truth of the gospel out loud to Him and to my own heart. I remember the great things He's done in me and throughout history. And I feel it. I feel my anxieties fading into the background as I remember that eternity is real and I have hope and Jesus conquered death and everything I'm afraid of.
Jesus Holds the Future
I don't know when you learned that you live in a broken, sad place, but I know you know. I don't know how your sense of security evaporated, but I know it did. Jesus wants you to have it back. But only in Him and only because of Him. And, really, that's the only way we can have it back. Anything else depends on us and I think we know how that goes by now.
We rehearse pretend conversations. He speaks and storms are stilled. We run from spiders. He demolishes death. We panic over future failure. He never fails and He holds the future.
We can combat our fears and rest in our Jesus when we remember that the gospel is true and He is real and we really do have nothing to fear. When conversation practicers, danger avoiders, cancer finders, and sinkhole expecters grasp that, we can echo the psalmist with certainty, "The LORD is on my side; I will not fear. What can man do to me?" (Ps. 118:6 ESV).
---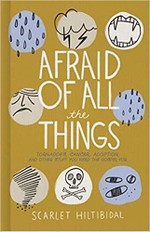 Scarlet Hiltibidal is a very professional wife and mother. She is the author of Afraid of All the Things and He Numbered the Pores on My Face. She also writes a regular column for ParentLife Magazine. Scarlet loves sign language with her daughters, nachos by herself, writing for her friends, and learning how to be a pretend-farmer with her husband in Middle Tennessee. afraidofallthethings.com
Photo credit: ©Thinkstock/Inarik