How to Correct Myths about Men
Whitney Hopler

Crosswalk.com Contributing Writer

2013

27 Dec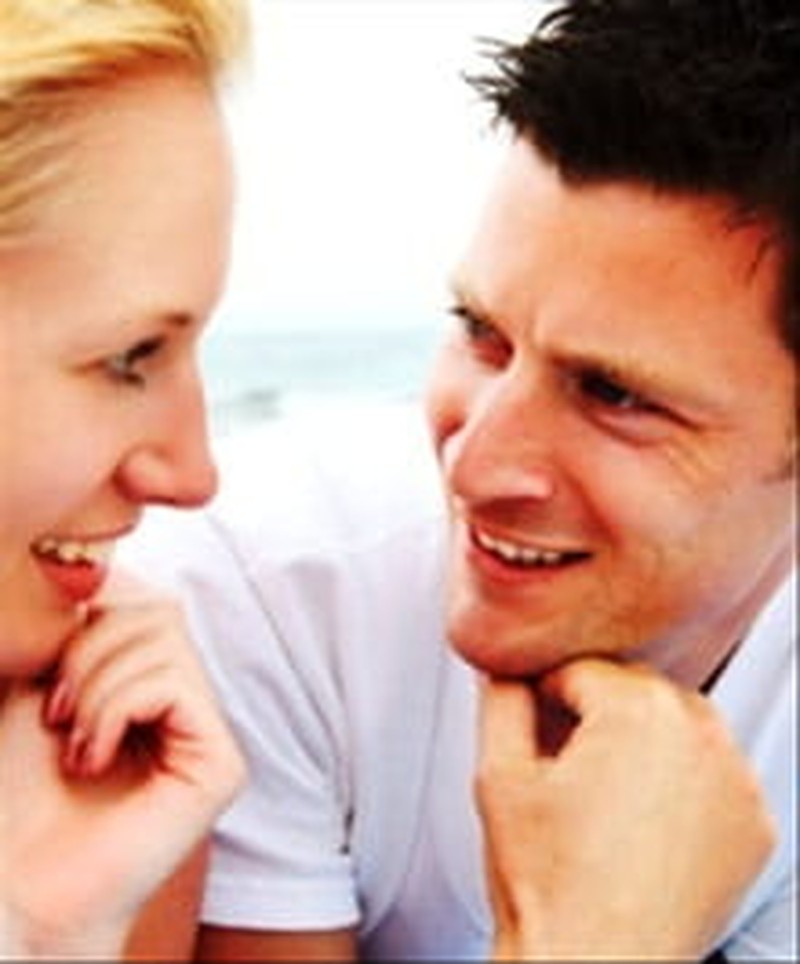 Editor's Note: The following is a report on the practical applications of Julie Gorman's new book What I Wish My Mother Had Told Me about Men (Authentic Publishers, 2013).
Do you wish you could enjoy closer relationships with the men in your life – such as your husband or boyfriend, father, son, brother, or coworkers – but keep stumbling into misunderstandings and mistakes that prevent you from moving closer to them?
If so, you may believe some common myths about men that can distort your relationships with them. Replacing those myths with biblical truths will set you free to experience the kind of relationships that God intends for you to enjoy with men. Here's how to do so:
Correct the myth that "A man will validate my worth." No matter how much attention or affection men may give you, it will never be enough to fulfill you. No matter how the men in your life may disappoint you, you can always count on God to love you completely and unconditionally. Don't base your sense of worth on the unreliable opinions of fallen human beings. Instead, base your worth on the fact that God has made you one of His beloved children. Honestly ask yourself questions such as: "Is my happiness contingent upon a man?" "Do I care more about a man's opinion of me than I do about God's?" "Do I allow a man to define my worth, or do I listen to who God says I am?" and "Have I compromised my faith in order to pursue a man?" After you identify lies you've believed, ask the Holy Spirit to renew your mind and study verses in the Bible that relate to how God values you. Fully embrace who God says you are, and derive your confidence from that truth.
Correct the myth that "A man will rescue me." Expecting a man to rescue you from your unmet needs is unrealistic, because no man has the power to do so. Rather than pursuing security and hope through men, pursue it by deepening your relationship with God, who alone has the power to meet your deepest needs. Ask yourself questions like: "Am I content with my life, or am I ruled with a consuming desire for a man to rescue me from my current situations, fears, financial troubles, or emotional needs?" "Is my security determined by God, or is it contingent on my relationships?" and "From where does my hope originate?" Rather than trying to convince or manipulate men to meet your needs, pray about your needs and trust God to meet each one according to what's really best for you.
Correct the myth that "A man will never let me down." Realize that men will inevitably disappoint you, because they're fallen human beings. But if you look to God (who alone is perfect) to meet your needs, you won't be disappointed. Ask yourself questions such as: "What expectations do I maintain?" "Are my expectations realistic?" and "What happens when men fail to meet my expectations?" Don't pressure men with unrealistic expectations; give the men in your life forgiveness and grace. Build your life firmly in God's love so that, when imperfect men let you down, you can find what you need in God's perfect love for you.
Correct the myth that "Men only want one thing." Although it may sometimes seem that men are primarily interested in the physical release that sex gives them, the truth is that they also want the intimate spiritual and emotional connection that comes with sex as God designed it. If you're single, ask yourself if you're using your sexuality to entice men to for selfish purposes. If you're married, ask yourself if you've reduced sex with your husband to just a duty, or if you're giving sex your full attention, so that it enhances the union between your soul and your husband's soul as God intends it to do.
Correct the myth that "I can change him." You can't change another person; only God has the power to change someone else. So don't waste time and energy trying to change the men in your life. Instead, pray for them, encourage them, and trust God to keep working in their lives for the best. Never compromise your own values to please a man; instead, live to please God and relinquish any relationships with men that are dishonoring to God.
Correct the myth that "I can control him." Resist the temptation to try to control your husband or boyfriend, because doing so undermines the respect God wants you to have for him and damages your relationship. Ask yourself questions such as: "Do I try to control my man and influence him to do, say, and think what I want?" and "Do I trust God, or do I sometimes rely on my own devices to protect and shield my life?" Decide to give your hopes and dreams for your romantic relationship to God, and trust Him to influence your man in ways you never could yourself.
Correct the myth that "It's all his fault." When you encounter problems in your relationships with men, do you blame the men for those problems, or do you take responsibility for your own part in the difficulties you face? Ask yourself questions such as: "Do I spend more time concentrating on what men do wrong than what they do right?" Choose to love the men in your life as God loves you: unconditionally.
Correct the myth that "All men are perverts." If men have sinned against you sexually in some way, ask God to help you see them from His perspective: as fallen people in need of mercy and forgiveness. Ask God to help you heal from damage caused by sexual sin, and to empower you to forgive men who have hurt you.
Correct the myth that "Men are the enemy." Keep in mind that, even though men may make many mistakes, they also have redeeming qualities. Choose to evaluate the men in your life based on their best moments, rather than their worst.
Correct the myth that "A man will satisfy the longing of my soul." If you elevate your relationships with men over your relationship with God, you'll suffer heartache, because God alone has the power to satisfy your soul's deepest longing. Ask yourself questions such as: "Who do I go to when I need affirmation, comfort, or direction?" and "Do I embrace the fact that God loves me passionately and unconditionally?" Devote yourself wholeheartedly to God as your first love, and enjoy cultivating deeper intimacy with Him every day.
Adapted from What I Wish my Mother Had Told Me about Men: 12 Secrets toward Greater Intimacy, copyright 2013 by Julie Gorman. Published by Authentic Publishers, a division of Authentic Media, Inc., Franklin, Tn., www.authenticpublishers.com.
Julie Gorman is the founder of For Your Inspiration, a faith-based organization committed to strengthening the pillars common to every woman's life. She writes, produces, and hosts FYI's weekly national broadcast, and is certified by Dr. John C. Maxwell as an executive coach, trainer, and speaker. Julie, who graduated Summa Cum Laude from Central Bible College, is a prolific blogger and writer, with articles appearing in Proverbs 31 Magazine, Max Lucado's online community Faithful Feet, Evangel, Light and Life, and several other publications. She and her husband, Greg, and their three children make their home in southern Florida.
Whitney Hopler, who has served as a Crosswalk.com contributing writer for many years, is author of the Christian novel Dream Factory, which is set during Hollywood's golden age. Visit her website at: whitneyhopler.naiwe.com.
Publication date: December 27, 2013