How to Find Biblical Joy When Life Doesn't Look the Way You Thought it Would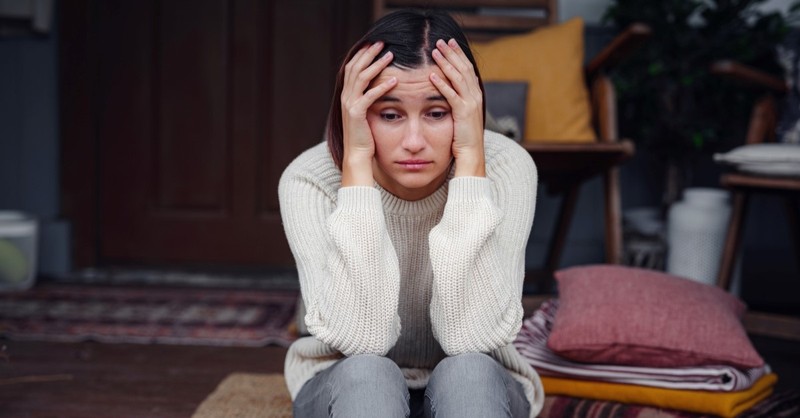 "God never witholds from His child that which His love and wisdom call good. God's refusals are always merciful -- "severe mercies" at times but mercies all the same. God never denies us our hearts desire except to give us something better." ― Elisabeth Elliot
I have described it as feeling like I crashed; in the same way a computer crashes, and all of the data is lost, you have to start over from scratch and rebuild. Or when the version of something you've been using on the computer is outdated, and you have to update it to the newest version so you can even use it. That's what happened to my husband and me when the ministry we had been working with for over 25 years suddenly shut down. We had imagined ourselves growing old doing what we had been doing. It felt like the perfect fit for us because all of our gifts and abilities were being used.
We crashed. We had to start over from scratch. We had to rebuild. God wanted an updated version of who we were and what He wanted to do in and through us. God had different ideas for us than what we had held for ourselves.
At first, we felt lost. There was no step-by-step direction book for us to follow. We had to choose to put one step in front of the other and trust that God would direct us. I battled anxiety and depression, and we wondered what our purpose in life was. Those were hard days. Days that held many tears and questions. Days of self-doubt and desperate cries for God to show us what to do. Nothing felt right.
It took a while, but God slowly showed us a new way to live – His plan for us. He opened new doors and gave us new opportunities. Opportunities that we would not have had if what we planned for ourselves had worked out. Doors that we would have never thought to even consider knocking on if He hadn't intervened. But most importantly, we know Him better because of our crumbled plans. We have a deeper walk with Him because He allowed our hearts to be broken and taught us what it means to focus on Him regardless of our circumstances.
Life does not look how we thought it would in this season of life. It has taken time, but we can see that the fruit that has been produced in us because of the painful change of direction that God has taken us on is much sweeter and more useful than it would have been if He had not changed our plans.
Verses in the Bible That Talk about God's Plans
"A man's steps are from the LORD; how then can man understand his way?" Proverbs 20:24.
There is so much comfort to be found when we remember that God is the only one in control of everything. Even though we will not always understand why things don't turn out the way we thought they should, or the way that seems best to us, we can trust that the way God is leading is the very best path for us. We are so limited in our understanding and in what we see. God sees everything, including what our future should look like. Blindly trusting God is far from easy, not because He isn't trustworthy, but because we have a hard time letting go of our own dreams and desires and trusting when there is so much unknown. But it is what we are called to do. And Psalm 18:30 reminds us that God's way is always perfect.
"The heart of man plans his way, but the LORD establishes his steps." Proverbs 16:9
We like to think we must have a 5-year plan, a 10-year plan, and a 20-year plan. Although there is nothing wrong with being responsible and thinking through, and even planning, what it will take to reach a goal we might have, we must keep in mind that at the end of the day, God is the one who ultimately decides what will work and what won't work. He is the one who decides the direction of our lives. And it is all for our good and His glory.
"I will instruct you and teach you in the way you should go; I will counsel you with my eye upon you." Psalm 32:8
Jesus left us an example to follow. We see in God's Word that He lived a life of humility and submission to God the Father. This is how we are called to live as well. We can be tuned into Him, His ways, and His guidance by faithfully being in the Word and receiving instruction, one day at a time. Psalm 119:105 tell us that His Word is a lamp to our feet and a light to our path. God's Word, the Holy Spirit within us, and all of our circumstances (that come from the hand of our Heavenly Father) are all used to instruct, teach, guide, and counsel us.
"The righteous cry out, and the LORD hears them; he delivers them from all their troubles. The LORD is close to the brokenhearted and saves those who are crushed in spirit." Psalm 34:17-19
It can be very painful when our lives don't turn out as we thought they might. It can look like hardship to us. Circumstances that send us on a detour often leave us feeling confused and disappointed. Psalm 34 reminds us that crying out to the Lord during these times is okay. Even the "hard" that we experience comes from the hand of a loving father. The hard comes; if we lean into him and cling to his Word, it will equip us for his perfect plan. He knows us and what we need more than we know ourselves. Holy Spirit-infused faith will carry us when we experience those hard things that do not make sense to us and will enable us to be content even if what we experience doesn't make sense on a human level.
What Good Comes When Life Doesn't Look Like You Thought it Would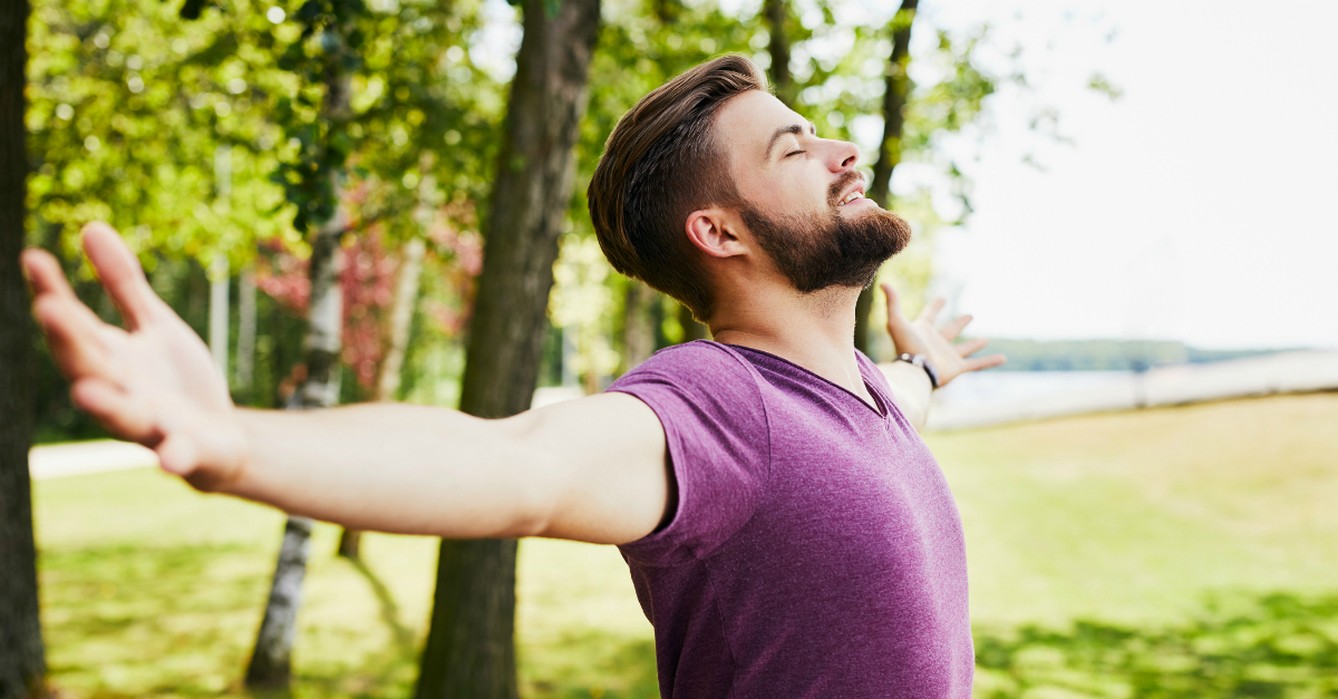 Photo credit: ©GettyImages/Bartek Szewczyk
How you respond when your plans fail will show you where you are in your process of growth and learning and what your heart is set on. You will see the areas of your life where you need to grow in your faith. God will work in your life, draw you closer to Him, and conform you more into His image.
You will get to experience a better plan. God's plans and ways are always better than our plans ever were. He will teach you things you never would have learned if it were not for the failed plans, and you will be used in ways you never imagined before.
You will get to know God in a way that you may not have if things had gone the way you planned. You will experience His presence in a new way as you lean not on your own understanding but trust in His promises and character.
You will learn to be content, regardless of your circumstances, in a new way as you learn to walk in obedience and seek His face, one day at a time.
Find Biblical Joy When Life Doesn't Look the Way You Thought it Would By Focusing on God
Thank Him For Who He Is: Father, thank you for being Jehovah Shammah: The Lord is Here. Thank you for being present in all of my circumstances and in all of my confusion. You are here, and you won't leave me.
Thank Him For His Faithfulness: Father, thank you for all the ways in which you have been faithful in the past. You have directed my paths and put me in the places you want me to be so that you can accomplish what you want. You won't fail me now. You are faithful.
Thank Him for His Promises: Father, thank you for your promises that tell me that you know what is best for me, that you direct my steps, and that you are sovereign over all things. Thank you for your promise in Matthew 16:25, which tells me, "if I give up my life for your sake, you will save it."
Thank Him For His Provisions: Thank you for all the ways you have provided for my needs. Even though I don't understand why things look so different than I thought they would, in this season, I trust you and that you will continue to provide for me.
More articles on biblical joy from Gina Smith:
Finding Biblical Joy in Loneliness
Biblical Joy - the Key to Perseverance
Photo Credit: ©Getty Images/Santiaga
Gina Smith is a writer and author. She has been married for 34 years to Brian, a college professor, and athletic trainer. For 25+ years she and her husband served on a Christian college campus as the on-campus parents, where Brian was a professor and dean of students. They reside right outside of Washington DC and are the parents of two grown children, one daughter-in-law, and one son-in-law. She recently authored her first traditionally published book Everyday Prayers for Joy, available everywhere books are sold. You can find Gina at the following: Website:ginalsmith.com, Instagram, , and at Million Praying Moms, where she is a writer.