How to Reclaim Real Desire
Emily Maust Wood

Crosswalk.com Contributor

2015

16 Jan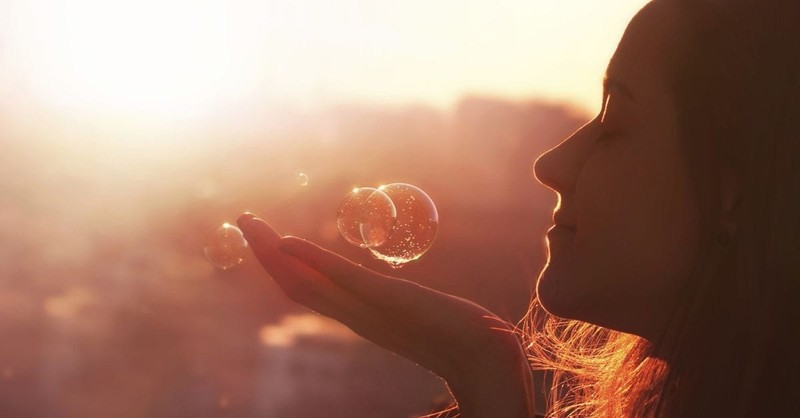 In a culture that tells us to take what we can get, the church reiterates the value of sacrifice, confronting the idea that we have a license to follow our hearts no matter the moral dilemma that might present. It reminds us that boundaries make communities safe and that some of our wants should be reined in, not cut loose. Too often, though, we misconstrue this as an indication that we should shut down our capacity to feel – that we should perceive desire as dangerous and God as detached, impervious to emotion, as if he's never put his stamp of approval on a wild and holy ambition.
Should I Want to Want?
I, for one, never put the words exhilarating and godly in the same sentence, since I've gauged these categories to be incompatible. The only way I know how to speak about desire is in terms of laying it down and leaving it behind, so I feel uncomfortable framing it in a positive light. It's a fear reminiscent of playing with fire: it has seemed better to do without it than to burn the whole place down.
Many of us need to unlearn our laissez-faire attitudes and follow hard, maybe for the first time, after dreams lying too long dormant. If you, like me, seem to suffer from an extra chromosome for compliance and can't remember the last time you dove into anything with abandon, pray a little harder for the passion that comes more easily to others. Too many worthy aspirations have been abandoned in the face of adversity – or in favor of being more "realistic" – as if God only wants for us things that come easily.
It might look especially holy never to want anything, but it's often fear – and not a graduate level of holiness – that keeps us from acknowledging what we crave. Getting honest about what tugs at our hearts throws us into the path of disappointments known only by people who take that chance. Substitutes are easier to ask for out loud.
The Real Thing
So many of the things we fill our days with are muffled versions of the things we'd ask for if we could be a little braver. It's easier to complain about a job than it is to forge your own career. To fish for compliments than to name your insecurity. To compulsively check social media than to confess your loneliness.
It's hard to find the balance between finding peace with life as it is and embracing the power that you have to improve it. While I tend heavily toward trying to find contentment, I don't often pause to consider that it's also my responsibility to ask why I'm not finding contentment. Instead of drifting into – and then learning coping mechanisms for – less-than-ideal situations, we can unlearn our helplessness and reawaken to the possibility of changing those situations.
When I Don't Get It
We'll all see seasons that leave desires unfulfilled. If you can face yourself and feel at peace with the paths you've given up and desires you've shelved, knowing that God is teaching you faithfulness, then I don't think that you've sold yourself short. We'll all know waiting, and none of us fulfills every desire every day. Living inside that tension is an irreducible part of the human experience.
True desire has a long shelf life. If you ignore it and it lingers still, resurfacing when your busy mind lets down its guard, you might take it as a sign that it's a part of your life not meant to be outgrown.
Your desires might not play out in exactly the way you imagined when the time comes, since they'll shift to fit our priorities and responsibilities. But when you find them, lay down your respectable filters and pray with the kind of honesty that shocks even you. Say them out loud to friends who can show a crazy dream a little respect. Educate yourself about your interests, and be ready to move should that opportunity ever present itself.
Allow yourself the privilege of remembering what it feels like to wonder again.
A Legacy of Dreamers
You and I come from a long line of people unafraid of desperately wanting beautiful things. This is our legacy. If emotional asceticism is the ideal, then the Bible wastes a lot of time following David's songs, Jacob's wrestling match, and even Jesus' pleading in the garden. These people laid themselves – their whole, honest selves – on the altar and effectively said to the Father, "This is what I want. What do you want?"
It's here, in this moment of tension, that we see our lives woven into a larger story. We're beckoned with the rest of Creation toward restoration, toward the day when all will be made right – the day longed for by everyone who's ever wished to be whole, to mean something, to know that it all mattered. To know that it does matter is at once quietly peaceful and wildly exciting.
If you find that your sense of excitement has flickered out, reexamine negative influences – false guilt, demanding schedules, discouraging people – and seek out positive ones. It's still our responsibility to corral renegade desires and take thoughts captive, to be fair and kind neighbors, and to be students of the Word. Reclaiming passion doesn't give us a free pass for bad behavior. Still, we serve a God who invites us into his presence to dialogue openly with him and who prompts us to ask not only, "What should I avoid?" but also, "What should I love?"
The best version of us is not just stable and well-adjusted. We are not interchangeable, like cogs in a cosmic machine. God never looks out over the swath of humanity before him to announce, like the manager at my first job, "You are all replaceable" – and not just because there are better ways of building morale.
Each of us, with our own intersection of abilities and interests, shows the artistry and love of God. What a gift it is that he makes us all different – that we infuriate and encourage each other, working in one messy, cohesive structure to bring heaven to earth.
While we're bombarded by vastly different messages about the priority we should give to the things we want, it's hard to fathom that the life that God wants for us can be both disciplined and wild. I think that we only achieve the constant give-and-take of desire and duty when we are, above all, rooted in the Lord. Amidst the fear that our deepest desires might be distractions, he'll show us which he put there, to propel us toward good things, absolutely on purpose.
Emily Maust Wood is a freelance editor and fitness coach. She lives with her husband and shelter dog, collects old books and broken things, and worries about where her running shoes come from. Charmed by the idea of restoring an old home, she chronicles the adventure at lacorbeille.wordpress.com.
Publication date: January 16, 2015