How to Take a Holy Pause before the Christmas Crazy
Julie Gillies

Crosswalk.com Contributing Writer

2016

21 Nov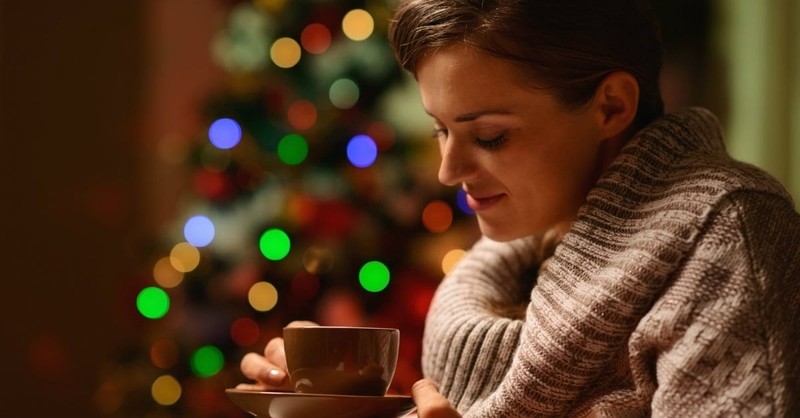 Every year, my precious Gram assured me, Christmas arrived faster and faster. At eight years of age, I looked up into her baby blue eyes and my eager heart could scarcely fathom her point. All kids knew Christmas took forever to arrive. We waited eons before it finally showed up. 
Fast forward many years, and I seriously understand what she meant. The year zooms by at warp speed. First comes New Year's Day. Five minutes later it's Valentine's Day, followed immediately by Good Friday and Easter. A week and a half later, I am sweeping up firecracker and sparkler debris from my driveway, and bam! It's Thanksgiving. 
And then it's Christmas time. Again. 
I hardly have time to catch my breath, let alone purchase gifts, find cute wrapping paper, and Christmas-tize my house. Or spend time with the One it's all about. 
If, like me, you'd love for life to slow down, particularly as the holiday season begins to ramp up, it's important to understand that in spite of our long to-do lists, the shopping and baking and the fun (and let's face it, the sometimes not-so-fun) aspects the holidays bring our way, we can choose to still our hearts. It may not be easy, but if we desire the authentic, heart transforming experience of Christ's presence in the midst of the Christmas crazy, we can choose a holy pause.
A holy pause is the opportunity to step out of the madness, the demands, and the haste of the season (indeed, of life itself), and into His presence. It's the decision to shut ourselves away from the endless noise and commotion and quietly engage our hearts with His. It's the chance to trade His stillness for our rushing, His peace for our panic, and His joy for our irritability. 
Life doesn't stand still, but we can. Scripture invites us to do just that: "Be still, and know that I am God! I will be honored by every nation. I will be honored throughout the world." (Psalm 46:10 NLT)
God desires for us to honor Him by spending the expensive currency of our time, even in the busyness of the season. To engage in the difficult but oh-so rewarding discipline of quieting our minds, bowing our hearts, and pausing before Him. It's then that we can begin to experience the beauty of His awesome, all-sufficient presence. 
What if, at the very start of the Christmas season, before we drag out boxes of tangled lights, sift through glittery decor, and tenderly unpack nativity sets, we allow ourselves the luxury of a holy pause? What if instead of permitting the briskness of the season to scoot us forward on its endless current, we stopped and bowed our hearts before the One who stepped out of heaven, in awe and wonder of all He has done?
What if we allowed our hearts to marvel at His unfathomable journey from eternity into an unassuming, most unroyal manger? What if we pondered the miracle of His birth and the reason behind it? What if we asked Him to fill our hearts to overflowing with the reality of the priceless gift of His presence?
What if, instead of pinched stress across our faces, our families saw eyes that reflect our wonder-struck hearts?
And what if this became our daily goal this holiday season? A holy pause. An exquisite time in His presence. A life-changing, refreshing time with the One the season is all about.
Lord, I bow my heart before You and honor You. Help me to choose not one but many holy pauses this holiday season. Please nudge me by Your Spirit and remind me to step away from the Christmas crazy and get alone with you. In Jesus's awesome name, Amen. 
Action Steps:
Be intentional. Using your planner or smart phone, block out time for a daily holy pause this holiday season. Ask God to help you honor this commitment. 
 
Join Julie on her blog (www.JulieGillies.com) for Prepare My Heart for the Holidays, a two-week prayer experience (November 7-18), and be sure to leave a comment for your chance to win a beautiful Christmas gift box, including a signed copy of Julie's book, Prayers for a Woman's Soul.
Author's note: You are cordially invited to Prepare My Heart for the Holidays, a time for you to pray for you before the holidays begin and life gets crazy(er). And it's completely FREE! Might I sweetly offer you the chance to indulge in prayer for you and let your heart relax while focusing on and connecting with the One who is able to make all grace abound to you? www.JulieGillies.com
Julie K. Gillies is the author of the devotional Prayers for a Woman's Soul (Harvest House Publishers). Healed from a traumatic childhood and awed that God saved her seriously troubled marriage, Julie refreshes and strengthens others with her words. She is the joyful wife of Keith, mom of three adults, and Grammy of four. She loves baking from scratch, bicycling with her hubby, and hanging out with the entire family at home, especially on days when her house is clean. Find FREE resources and connect with Julie at www.JulieGillies.com.
Photo courtesy: Thinkstockphotos.com
Publication date: November 21, 2016