How to Trade Bitterness for Blessing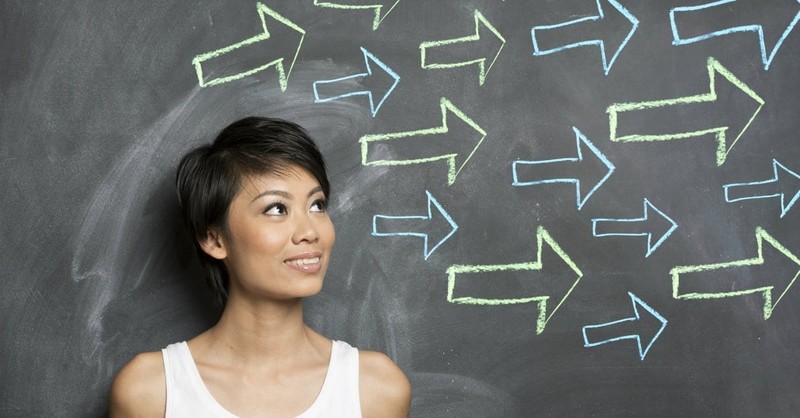 In a moment of anger, I sent out a hostile email then stared at my computer screen in gut-knotting regret. Had I really said that? Though things were tense—our family was in the middle of moving and we were all uncertain and overtired, I knew it was more than that. In all honesty, this recent rush to anger had become the norm. I was beginning to respond to people in anger instead of love. Somehow bitterness had replaced my peace in Christ.
That night in our hotel room, I cried out to God. "Why, Lord, do I often feel such anger over minor infractions?"
As if in answer, Luke 6:45 came to mind: "A good person produces good things from the treasury of a good heart, and an evil person produces evil things from the treasury of an evil heart. What you say flows from what is in your heart."
In that instant, a past betrayal resurfaced, revealing a festering wound, one I'd held on to and rehashed until it seeped raw, turning into bitterness. That bitter root I'd planted and watered with one negative thought after another grew into an ugly weed that crowded out the joy of Christ.
The Bible gives numerous examples of individuals who dealt with betrayal. Some, like David or Joseph, turned to God for comfort and guidance. Others, like Esau, fed their bitterness into a murderous rage.
Genesis 27:41 tells us, "From that time on, Esau hated Jacob because their father had given Jacob the blessing. And Esau began to scheme: 'I will soon be mourning my father's death. Then I will kill my brother, Jacob.'"
"So vengeance was undeniably on Esau's mind," Dr. Stanley from In Touch Ministries says. "Esau did not consider the fact that he had willingly sold his birthright (Genesis 25). Rather, he focused on how he was wronged, which enraged him."
Similarly, bitterness keeps us focused on the offense and hinders our self-reflection and growth. But when we surrender our hurts to God, seeking his wisdom and guidance, he brings good from our deepest hurts. This was certainly the case with Joseph, a teen thrown into a cistern then sold into slavery.
But there's no indication Joseph harbored bitterness in his heart. "I am sure that Joseph was hurt deeply," Dr. Stanley says. "But there is really no [biblical evidence] Joseph ever held animosity, hatred, or bitterness toward anyone. In fact, I doubt God would have shown him so much grace and favor had he harbored unforgiveness in his heart."
When we read about Joseph's life presented in Genesis 37-50, we notice Joseph endured each trial with perserverance and surrendered obedience. In Genesis 39:2 we are told, "The Lord was with Joseph, so he succeeded in everything he did as he served in the home of his Egyptian master."
Notice the phrase: as he served. God blessed Joseph in his humble state, in his act of surrender, bringing success to him not as a king but as a purchased slave. The result? God elevated him to a position of honor.
"Potiphar noticed this and realized that the Lord was with Joseph, giving him success in everything he did. This pleased Photiphar, so he soon made Joseph his peronal attendant. He put him in charge of his entire household and everything he owned" (Genesis 39:3-4).
God blessed Joseph in his slavery—in his betrayal. But then Joseph was betrayed again, this time by Potiphar's wife. She accused him of sexual assault and Potiphar threw him into prison. At this point, one might expect Joseph to become bitter, or at the very least, to give up. But he didn't. While in a dirty, dank Egyptian dungeon, Joseph remained faithful—to God and the prison guard. And God blessed him for it.  
"The fact of the matter is—wherever Joseph went, he was promoted," Dr. Stanley says. "People simply could not deny that there was something different about him. Those in authority over him—Potiphar, the chief jailer, and Pharoah—all recognized that God was with Joseph and they were blessed because of it (Genesis 39:2-5, 21-23; 41:38-41). But had Joseph been filled with vengeance or hatred, I doubt he would have been given so much responsibility. Rather, it was the grace of God and his intimacy with the Father that positioned him perfectly to attain such favor wherever he went."
Years later, when Joseph encountered his brothers—his betrayers—face to face, he was able to say with complete honesty, "But don't be upset, and don't be angry with yourselves for selling me to this place. It was God who sent me here ahead of you to preserve your lives. This famine that has ravaged the land for two years will last five more years, and there will be neither plowing nor harvesting. God has sent me ahead of you to keep you and your families alive and to preserve many survivors. So it was God who sent me here, not you! And he is the one who made me an adviser to Pharaoh—the manager of his entire palace and the governor of all Egypt" (Genesis 45:5-8).
"Joseph had great wisdom in this," Dr. Stanley says. "He could see how the Lord's hand was guiding every aspect of his life, and because he was focused on the Father, it was easier for him to forgive his brothers' actions."
God longs for us to go through life with this same unwavering focus, trusting him to accomplish his purposes in our lives. "Although God does not cause all the bad things that happen to us—such as when we are betrayed, deceived, or rejected—nothing reaches us without his permission for some greater purpose," Dr. Stanley says. "If we could just see our lives from his point of view—from the beginning to the end—we would understand how all of it works together for our good (Romans 8:28).
By surrendering our whole selves to God—wounds and all—and seeking his guidance in each situation, we place ourselves in a position to receive grace, healing, and blessings, the greatest of which is unhindered fellowship with God himself.
Jennifer Slattery lives in the midwest with her husband and their teenage daughter. She writes for Christ to the World Ministries, Internet Cafe Devotions, and maintains a devotional blog at JenniferSlatteryLivesOutLoud. Her work has appeared in numerous publications and compilation projects, and currently writes missional romance novels for New Hope Publishers.
Publication date: September 25, 2014