If You Didn't Have the Perfect Mom…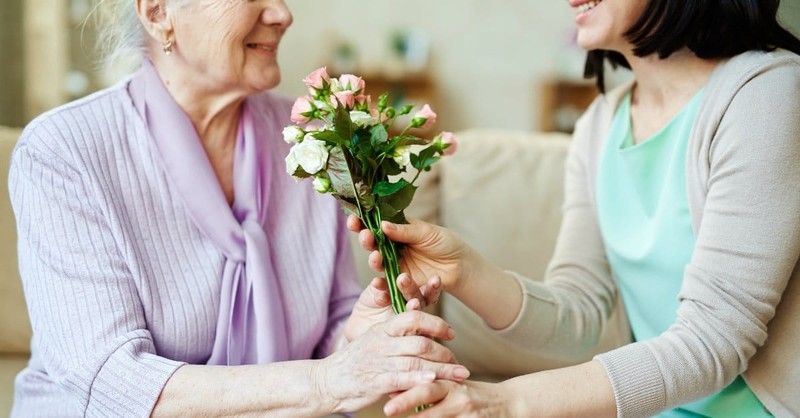 Holidays can be tough for those of us who have less-than-ideal family relationships. And when Mother's Day rolls around, it can be extra challenging if we haven't had the support we needed from our moms.
We all have our own stories. Your mom may have left when you were young, or struggled with addiction, or turned her back on you in a time of need. Maybe she truly wanted to be a good mom, but was so lost in her own brokenness that she completely lacked the resources. Maybe she's even tried to bridge the gap between you through the years, but you weren't ready. Or maybe you're feeling called to reach out now, but don't know where to start.
Here are a few ways we can still "honor thy mother" on Mother's Day, without exactly saying "you're the best mom ever."
Generosity.
A card can be thoughtful and beautiful without saying more than your heart is ready to say. If you'd like to wish your mom God's blessings and remind her of His goodness on Mother's Day without gushing, consider A Joy-filled Day cards. They're great for honoring any mom in your life. You can also look in our Mother's Day section to find gifts that don't scream YOU ARE A GREAT MOTHER, but are still right for the occasion.
Even if she never knows it in this life, your mother will always benefit from your prayers. Honor her by lifting her up to the Lord today. Maybe even make a commitment to pray for her regularly (if you don't already do that!) If you're on speaking terms, consider asking how you can pray for her. Nothing is more powerful for healing hearts and building bridges than the power of prayer.
Process.
It's likely there are some things you both need to work through - maybe many years of things, or maybe something as recent as last week. And even though you can't control what your mom is willing to do, you can choose to take some healing steps on your end. Find a little journaling time on Mother's Day. Open God's Word and reflect on all the ways He is willing and able to provide the nurturing love that your heart may still long for. "As a mother comforts her son, so I will comfort you," He reminds us in Isaiah 66:13. Leaning into Him can take the pressure off of needing to "fix" things between your mom and you. In the end, we aren't the ones who change things anyway. It's His love that does the real work. And the more of it we have in our hearts, the more it can transform even the most difficult relationships.
Purpose.
It's good to remind ourselves that although God does not cause the brokenness in our lives, He always uses it. Even if you can't find the goodness in your relationship with your mom today, it is possible to find purpose in it. Maybe your struggle has helped you become more compassionate toward others. Maybe it's made you more intentional about connecting with your own children and some generational healing is taking place. You may be the first person to break the cycle of dysfunction in your family tree. Choosing to find meaning in your relationship with your mom is another way of honoring her. Even if she's not your favorite human being, she's still a precious creation of God, and He's still working in her brokenness to bring beauty from ashes like He always does. Trusting Him to do that can be a gift for both of you.
So why not commit to making a connection this year, even in some small way? Find a Mother's Day Ecard that says just what you want to say – nothing more and nothing less. We know that God can use even the smallest steps we take to bring about lasting, loving change in our lives. Let this Mother's Day be an opportunity to take that step.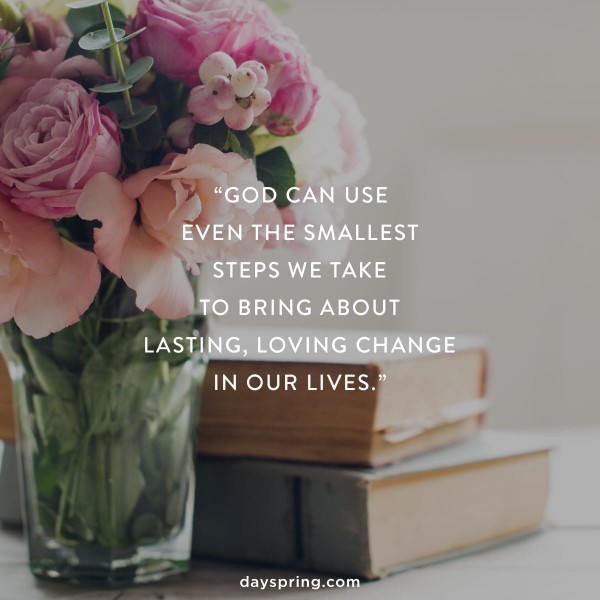 This article originally appeared on DaySpring.com. Used with permission. For even more inspirational articles, shareable Ecards and hundreds of Christian tools and resources, check out DaySpring.com today!
Image courtesy: ©Thinkstock/shironosov
Publication date: May 10, 2017