Intentional Praise in Life's Chaos Transforms the Soul
Becky Harling

Author, "The 30 Day Praise Challenge"

2013

12 Jul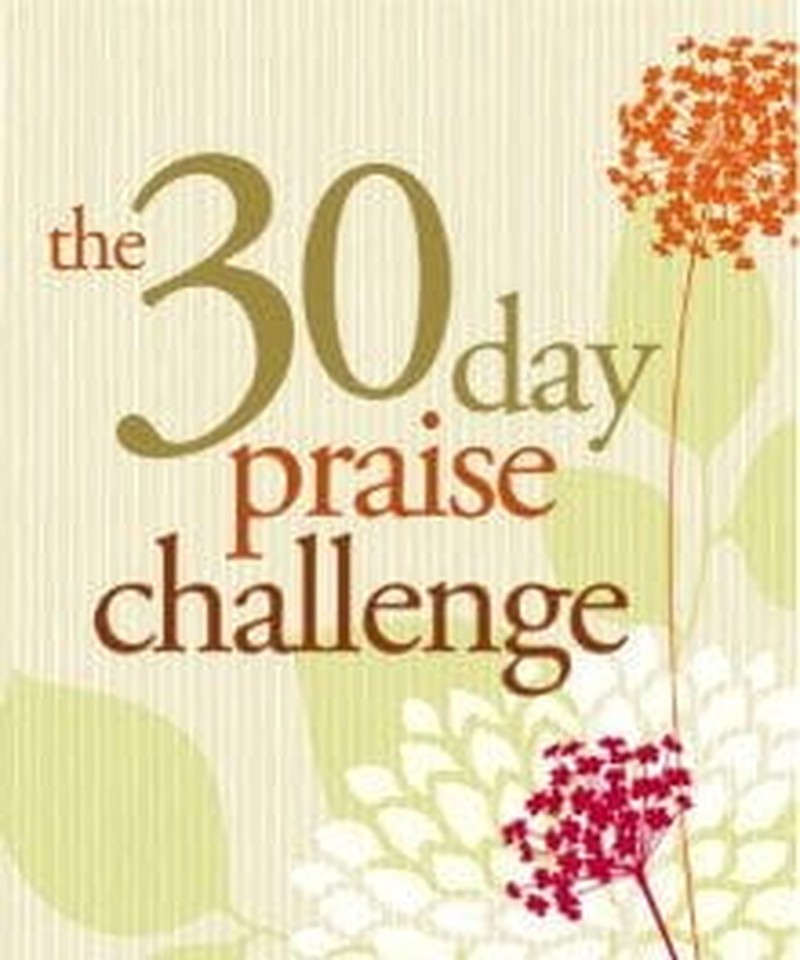 Thirteen years ago, I felt completely inundated by stress. Having just been diagnosed with breast cancer, I was facing a double mastectomy. I was also dealing with stressful situations in my extended family and was wrestling with some unresolved childhood issues. I had been sexually abused as a child but had never dealt with the impact that had on my soul. Honestly, the chaos of my life felt overwhelming! But, ironically, it was in the middle of all that stress that I began the most transformative practice in my Christian walk.
Scared and uncertain at the thought of a double mastectomy, worried about my kids and whether I would be alive to finish raising them, anxious and paralyzed over the thought of a year full of treatments and counseling appointments for my childhood issues, I decided to fast, pray, and beg God for healing, peace of mind, and a break from all the stress. But when I told my mentor about my plan, she had another idea. She challenged me to try spending twenty minutes praising God for five days. At the time, I thought, "What a bizarre idea! I have just been diagnosed with cancer, and other parts of my life seem to be falling apart, the last thing I feel like doing is praising God. Shouldn't I fast, pray and beg God for healing? Wouldn't it be hypocritical to praise God when I don't feel thankful?"
After wrestling with my doubts, I decided to give praise a shot. After all, what did I have to lose? The first day I got down on my knees early in the morning and turned on praise music. I remember praying, "God, I'm here to praise you for twenty minutes. Don't know how I'm gonna do that, but if you'll help me I'll try." The Holy Spirit was more than willing to help. He began to prompt my thinking with reasons to praise God. I praised God the Father for being almighty and faithful. I praised Jesus Christ for loving me and being my victor. After my first day of praise, I decided to continue. Some mornings I praised my way through the alphabet, worshipping God for all His different characteristics. Some mornings I let the worship music prompt my praise. Some mornings I went for a walk and praised God for the beauty of creation.  
What I experienced in those five days radically changed my life! Praising God didn't change my life circumstances. Praising God changed me. "As I continued the practice of private praise, God's presence became more tangible, and I began to change into a more positive, confident, and secure woman. The transformation I have experienced is undeniable. Praise changed me from being fearful, frantic, and insecure to being a calm woman filled with passion and purpose." (Quote from The 30 Day Praise Challenge)
Here's the truth about praise: praising God is not a glib response when life's circumstances are going well. Praising God is an intentional act of faith that affirms our trust in God, even when life is not going well. As we praise Him, our souls are transformed.
We will all worship something or someone because God designed us with a need to adore. It's not a matter of if we worship, but who or what we worship. What I discovered when I made praise a priority in my life is that God felt pleased with my worship. It's not that God is some egotistic deity who constantly needs affirmation. He gave us the gift of worship for our benefit and His glory. When we praise God, our focus shifts. Our eyes are lifted off ourselves and our problems, and onto His majesty and glory. In the process we are changed because we become like the thing or person we worship (Psalm 115:4-8).
I don't know about you, but I want to be like Jesus and that means I have to make worshipping and praising Jesus Christ a priority in my life. "I am more convinced than ever that establishing intentional time for private praise is critical to transformation in the life of the believer." (Quote from The 30 Day Praise Challenge)
The chaos of your life might not be as intense as what I experienced. I hope not for your sake. However, we all face some measure of chaos. Life is demanding, and at times the stress can feel overwhelming. May I invite you to take the challenge? Try praising God. When you become intentional about praise, even in the midst of chaos, your life will be transformed.
The 30 Day Praise Challenge invites readers on the journey of praising God every day. Filled with tangible ideas, as well as song suggestions from the nation's top artists, the book guides readers through the experience of praising God day by day. If you are ready for the adventure of a lifetime, take the challenge. I guarantee you will change!
Questions for Personal Reflection:
1. Has there ever been a time in your life when the stress felt so overwhelming that it felt like God had abandoned you? How did you process your feelings in correlation with your faith?
2. Have you ever experienced a change of attitude when you chose to praise God above your circumstances? What was that experience like?
3. Where might you create the space in your life for intentional praise?
Becky Harling is a speaker and author who is passionate about helping others find freedom in Christ alone. Her newest book, The 30 Day Praise Challenge, guides readers to intentionally praise God twenty minutes a day for one month with the guarantee that if they do, they will be changed. She writes from her home in Colorado where she lives with her husband, Steve, and has four grown children and four grandchildren. Check her out at beckyharling.com, facebook and twitter (@beckyharling).
Publication date: July 12, 2013