Is it Selfish or Vain to Spend Time on Physical Fitness?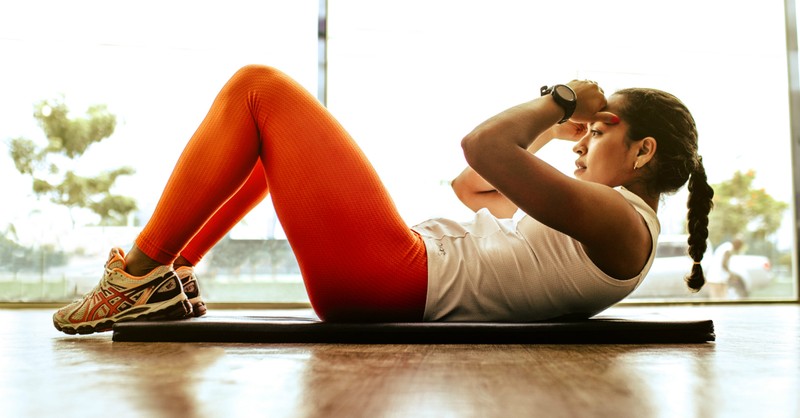 Life can get crazy full for us. We are all juggling the many hats that adulthood comes with: being a spouse, friend, parent, worker, and a community member, are just a few the many hats we wear!  In the midst of all life's demand it can be difficult to put a value on your personal health and wellness.  
Maybe we just put off doing what is best for our bodies because we are waiting for a time when things feel less crazy.  We want to wait until the kids are older, work is less hectic, or a project is finished.   
I've got news for you, prioritizing self-care never gets easier!  When the kids get older, your schedule gets busier attending to their activities, work always comes with new challenges to overcome, and there is always another project to tackle around the corner.  
The reality is we have to make healthy living a priority that is integrated in the rhythm of our daily life.  But sometimes exercise and healthy habits can even feel like a "wrong" or "selfish" thing to do with our time when so much else is begging for our attention. It can take a lot of time, effort, and thought—all on ourselves.
Doesn't that make it a selfish activity? Should we make exercise a priority in our lives?  
Yes, we should! Because God has made you in his image! He cares about the state of your well-being and created us, so we have to put forth effort to steward the body and lives He has given us.  
Genesis 2:15 lets us know that we are made to work or service. Part of our service to ourselves, to God, and to those around us is making the choice to take care of our bodies. Let's explore why exercise is something valuable for our lives—more than just physically.  
Photo Credit: ©Unsplash/Jonathan Borba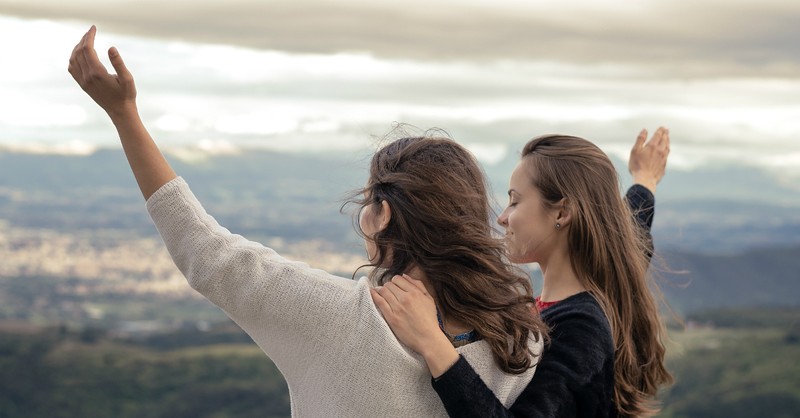 1. Exercise Benefits Not Only Our Bodies, But Our Minds and Emotions Too
It's proven that exercise helps release endorphins that help you feel happier, helps manage stress and anxiety by giving those difficult feelings an exit strategy, and offers a boost in your energy level.
Adding exercise to your routine can even be a key in finding spiritual growth and breakthrough in seemingly unrelated areas of your life.
If we want to be those who live by the fruit of the Spirit (Galatians 5:22-23) then we need all the help we can get when it comes to regulating our emotions, cultivating joy in our lives, and being more energetic! Exercise is part of our spiritual discipline. It a great way we can help set ourselves up for emotional, relational, and spiritual success.
In my own life, I've battled anxiety, depression, and just plain grouchiness. Exercise has been one key for me in living a life free of these burdens. I believe my Spiritual health hinges on my diligence to follow through with the self-care that is exercise.
When I felt tension course through my veins, I leaned on prayer and cardio to help workout these oppressive emotions. When I've felt a dark cloud hovering over me and tears streaming down my face due to depression that I can't shake on my own, I've walked. Walked, pleaded, and prayed that I would find breakthrough for my mind and heart.
The physical and the spiritual are intertwined. 1 Corinthians 6:19 goes so far as saying that your body is the TEMPLE of the Holy Spirit. Like God's Spirit actually lives in you!
We have to take care of the Spirit's home. Sometimes we struggle in our faith because our bodies are struggling.
That doesn't mean we need to take up Crossfit and start working out 2 hours a day. We have to find balance and we shouldn't sacrifice all our time to improve our bodies.
It does mean we can no longer put off exercise as vanity or a useless practice. It means we should take a moment to consider how we can start better taking care of this temple of God, that is us. It does mean we should prioritize movement and healthy living, even in the midst of our daily chaos.
Photo Credit: ©Simon Lehmann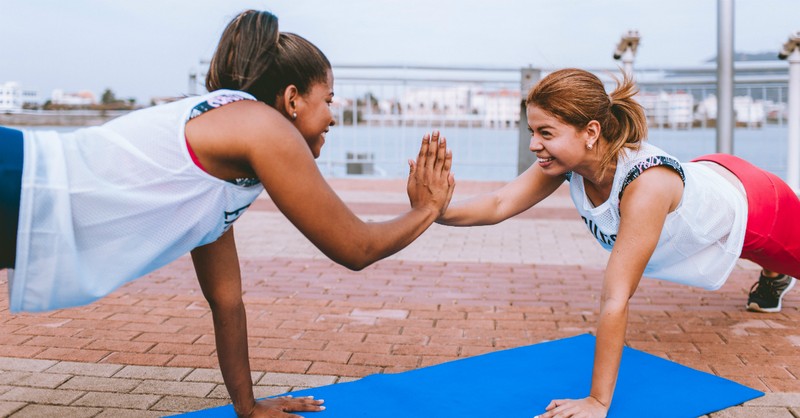 2. Exercise Helps Us Function Better in Our Relationships
Early in our marriage exercise became sort of a point-of-contention for my husband and I. He was really into fitness and I did what I could but was more focused on everything else. I wasn't able to see the value of investing time to be fit.
I resented his time spent at the gym until I realized that giving up that small snippet of time with him meant I got a much better, happier husband and father the rest of the time. Quality time over quantity.
Now if I notice life's getting in the way of his exercise routine for too long, I am the one pushing him to make time to move. He is such a better him if he gets the chance to move his body. It has now become a value for both of us that we support each other in taking time to exercise throughout the week.
We somehow know this is true about kids. If they are idle for too long they get restless. Their bodies need to move for them to have the proper capacity to behave.
The same principle applies to adults for a lot of other reasons. Exercise helps us have the energy we need to serve the people around us, it helps stave off a host of illnesses that are hard to endure, and even more basic than that, it helps you to be a more cheerful person.
Don't let the thought, "I can't sacrifice time for myself," stop you from living a healthy lifestyle. You taking 30 minutes a day to invest in your well being is a blessing not only to yourself but to your whole tribe.
They may have to give up a little bit of time for you but it's a better you they are getting. Quality, in this case, is more valuable.
Photo Credit: ©Unsplash/Luis Quintero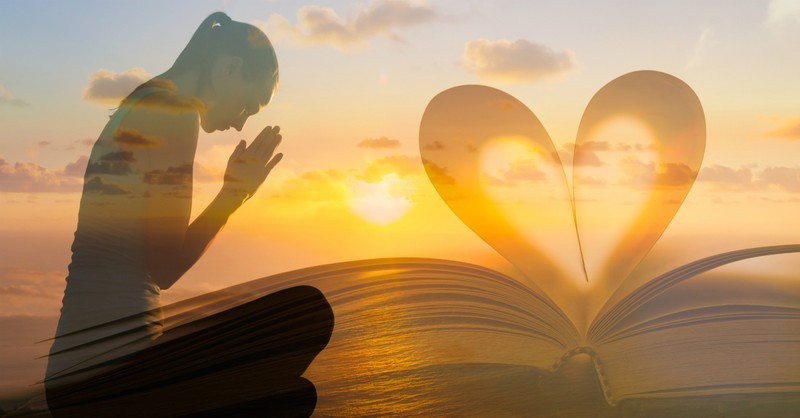 3. You Are Worth the Effort
Jeremiah 31:3 is one of many passages that declares God's lavish love for you. It says, "The LORD appeared to us in the past, saying: 'I have loved you with an everlasting love; I have drawn you with unfailing kindness.'" Who you are is fully known and loved by God. He also says in Jeremiah 29:11 that He wants the best for you!
There is a lie that says you aren't worth the effort, you don't deserve to feel good, and that God doesn't care about your health. Some of us may even harbor a deep-seated, even subconscious belief that because we are guilty of sin, we deserve to physically look and feel bad. That is not the truth!
Isaiah 43:4 tells us that we are precious and honored in God's sight. And again, 1 Corinthians 6:19 says that our lowly bodies are temples to the Holy Spirit! He loves you!
So, if self-hatred has stopped you from taking time to invest in your own health and well-being, it's time to study what God has to say about you. He says over and over again in His word that you just being you is a gift.
You are a part of his sacred body of Christ (1 Corinthians 12:13), uniquely made (Psalm 139:14), and so valuable to God (Matthew 10:31).
When we start to see ourselves as God does, we start to understand the value of self-care.
This is not to overly inflate our egos--pride is our enemy. But, we must dispel the lie of worthlessness.
Freedom in this area of our lives can be withheld from us because we don't understand that we are worth the effort that health requires of us. You are absolutely worth it.
Photo Credit: ©GettyImages/kieferpix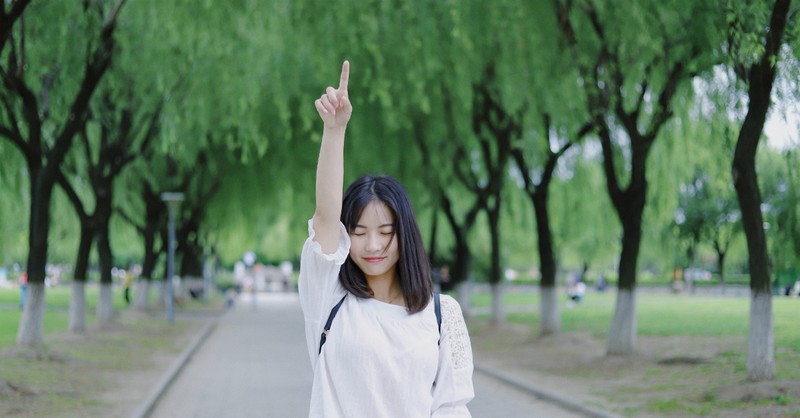 4. You Can Exercise for the Glory of God
Exercise is not vanity if we approach it with a heart of surrendering our bodies as worship to the Lord. There is definitely a risk that we get too caught up in meeting our own goals and get obsessed with creating a body that is really just an exhibit to impress those around us.
In the fitness world, there is a real phenomenon for those overly invested in fitness. For these people no matter how strong or small they get, they never feel like they have made enough progress.
1 Corinthians 10:31 instructs us to do everything for the glory of God. Exercise is about stewardship of the vessel God has given you so you can best serve Him. It's not about rock hard abs and bikini ready thighs.
Evaluate your motives when it comes to your goals, time, and inner monologue when it comes to health and fitness.
Romans 12:1 tells us that our bodies are to be a living sacrifice to the Lord. Everything we do is about service to him. We care for ourselves because He tells us that we are valuable.
So, set an intention for your time spent at the gym. Let it be a time you can honor God with your body by taking the best possible care for it.
If you are able to multitask, maybe listen to motivating worship music while you move or read from the Bible while you use that elliptical. Maybe just honor the fact that what you are about to do is going to leave you better equipped in both mind and body to serve God and to serve others.
I have young kids, so most of my gym time is early in the morning before anyone gets up. At first, I dreaded waking up before the sun--but soon I realized that this discipline was a great space for me to start my day feeling better and more energetic.
More than how I feel, I soon realized that this new routine gave me time to meet with God at the start of the day. When I warm up, I am praying. And when I stretch at the end I'm thanking and inviting God into my upcoming day.
This routine is a great way to start the day with something that honors my value as a person, and it helps me have the extra time to meet with God before this whole train gets rolling.
Now is a great time to decide to prioritize health and let go of fear, guilt, or the many distractions that stop us from taking care of our bodies. You can absolutely honor God through exercise!
It can be an integral part in having a joyful life and can spur growth in other areas of your spiritual life as well!
---
Amanda Idleman is a writer whose passion is to encourage others to live joyfully. She writes devotions for the Daily Bible Devotions App, she has work published with Her View from Home, also for the MOPS Blog, she is contributing to a couples devotional for Crosswalk, and is a regular contributor for Crosswalk.com. You can find out more about Amanda at rvahouseofjoy.com or follow her on Instagram at rvahouseofjoy.
Photo Credit: ©Unsplash/Wang Xi
---