3 Keys to Tackling Discontentment in Your Life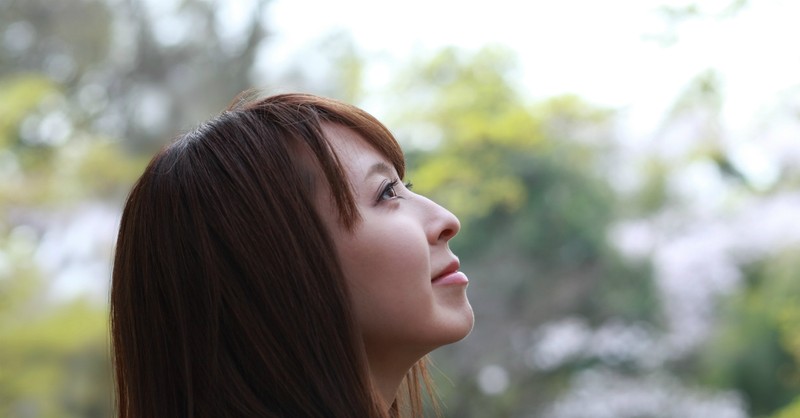 A spectacular sunset revealed my heart of discontent.
It was Christmas night. We were just finishing the dishes, when one of my daughters pointed to the kitchen window. Our home sits on a slight rise, so the back of the house provides an unobstructed view toward the west.
One last gift of Christmas shone through the glass. From end to end, the late afternoon sky blazed with deep hues of orange, red, yellow, and pink. The glory of God's heavenly painting drew us all out to the patio. We oohed, we aahed, and we snapped lots of photos.
While no photo could capture the full beauty of that sunset, my son's new iPhone Plus did a far better job than the phone I'd had a couple of years. So much better in fact that I found myself experiencing great phone envy.
I wanted to upgrade but there was nothing wrong with my phone. Nothing. So, I pushed down my phone discontent and tried to move on. Then just a few weeks later the GPS on my trusty old phone stopped working. After a little research, I discovered it couldn't be fixed. I was ecstatic. Now I had a good reason to get a new phone.
However, not long after I purchased my shiny new iPhone, I realized I had made a mistake. The Plus--which I rejected because of its size--had the better camera. Three days after buying my new phone I already wanted to upgrade.
Our culture breeds discontent and I fell for it. I am constantly bombarded with messages that convert my wants to "needs." I often measure my success or failure by the world's superficial standards.
And too often, I allow social media to mold and shape my view of self. So, what about you? Would you use the word "content" to describe yourself or like me do you fight an ongoing battle with discontentment?
3 Commons Areas of Discontentment for Women
God used the new phone fiasco to graciously point out areas in my life where I struggle with discontentment. The attitude was more pervasive in my life than I realized. And it ran much deeper than my desire for a new phone.
I also began to notice the prevalence of discontentment among many other Christian women. Although the Bible tells us we can experience contentment no matter our circumstances, we've bought into the world's lies. Our discontent seems to fall primarily into three categories – stuff, status, and self.
1. Stuff
We love to upgrade. Larger homes. Faster cars. Trendier clothes.
Our culture constantly fosters a desire for bigger and better stuff. And no matter how much "stuff" we get, it never seems to be enough. A couple of years ago, my husband and I had to pack and move two households--our own and my parents'-- in three short months.
(By the way, packing my parent's place made me wonder why we keep some of the things we do. For instance, I discovered an antique dental bridge that belonged to my great-grandfather and a baby food jar containing my mother's gallstones.)
I felt the weight of possessions during that grueling season. An abundance of stuff is burdensome. It consumes our energy, our resources, our time, and even our affection.
2. Status
The world uses superficial criteria to determine success or failure. Things like influence, power, celebrity, and athletic prowess top the list.
But those things are like cotton candy--sweet at first taste, but ultimately empty, unsatisfying, and fleeting. Sadly, godly attributes like humility, service, and self-sacrifice don't make the cut.
The world teaches us that if we have a high-powered career or an ivy league education or can throw a touchdown pass, then we are successful. But God's values are different.
3. Selves
For women, the way we see ourselves is often our strongest area of discontent.
When we look in the mirror, we are dissatisfied with our reflection. When we look at our families and our daily lives we feel as though we somehow have less than others.
Social media only heightens our negative feelings. As we scroll through Instagram or Facebook, we compare our flaws to the "best self" of others. "She's so thin… what a fabulous vacation… look at her beautiful family…" But comparison only breeds discontent.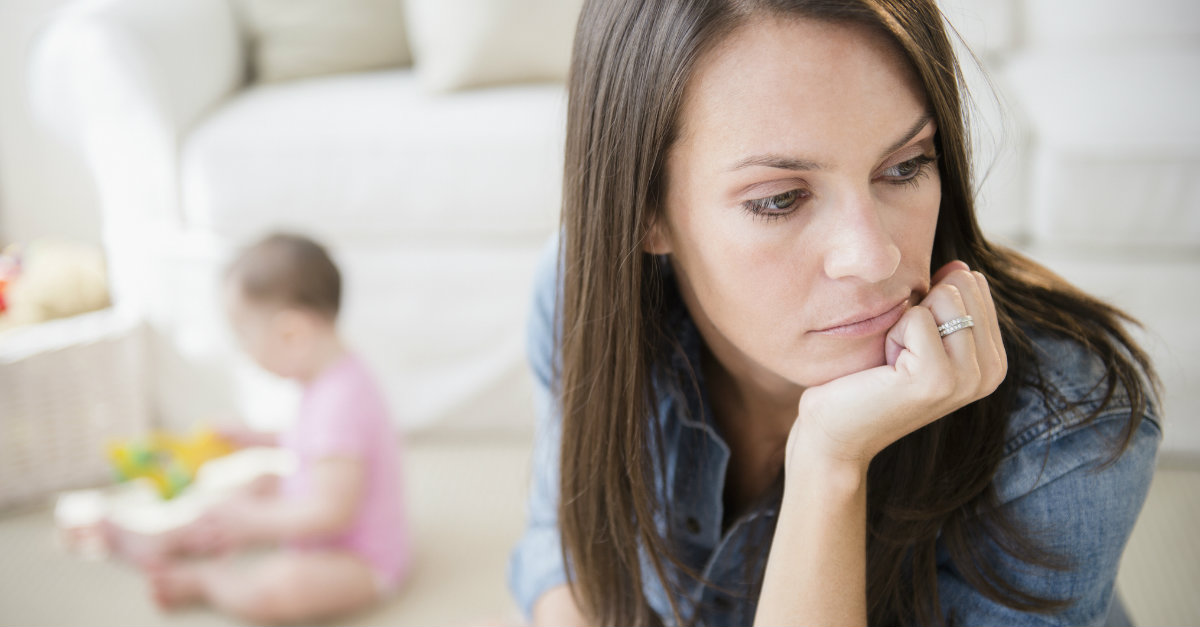 Photo Credit: ©Getty Tetra Images - Jamie Grill
Contentment Is Possible
True contentment is possible. Even in today's culture of the perpetual upgrade. The apostle Paul knew the secret. In his letter to the Christians in Philippi, Paul expressed gratitude for their help and assistance, but he also assured them he was content no matter his circumstances.
Not that I am speaking of being in need, for I have learned in whatever situation I am to be content.I know how to be brought low, and I know how to abound. In any and every circumstance, I have learned the secret of facing plenty and hunger, abundance and need. I can do all things through him who strengthens me. Philippians 4:11-13, ESV
Paul knew that true contentment could not be found in worldly gain. The world deceives us. Material things don't last. He had played the "game" the world's way.
Paul had experienced worldly success, position, and influence (Philippians 3:4-6). But after his encounter with Jesus on a dusty road to Damascus, Paul left it all behind. He joyfully abandoned what the world valued in order to know Christ more, because only Jesus can give true contentment that lasts.
But whatever gain I had, I counted as loss for the sake of Christ. Indeed, I count everything as loss because of the surpassing worth of knowing Christ Jesus my Lord. Philippians 3:7-8a, ESV
"Contentment" means to be "satisfied with my lot." True contentment, which is independent of external circumstances, is an inner satisfaction with what I have, where I am, and who I am.
Paul had discovered the secret to contentment. This inner satisfaction can only be found through a relationship with Jesus Christ and reliance on the strength He gives in all circumstances of life.
In material abundance or lack, in times of ease or trial, we can experience a deep, soul satisfaction through a vibrant dependence on our Savior.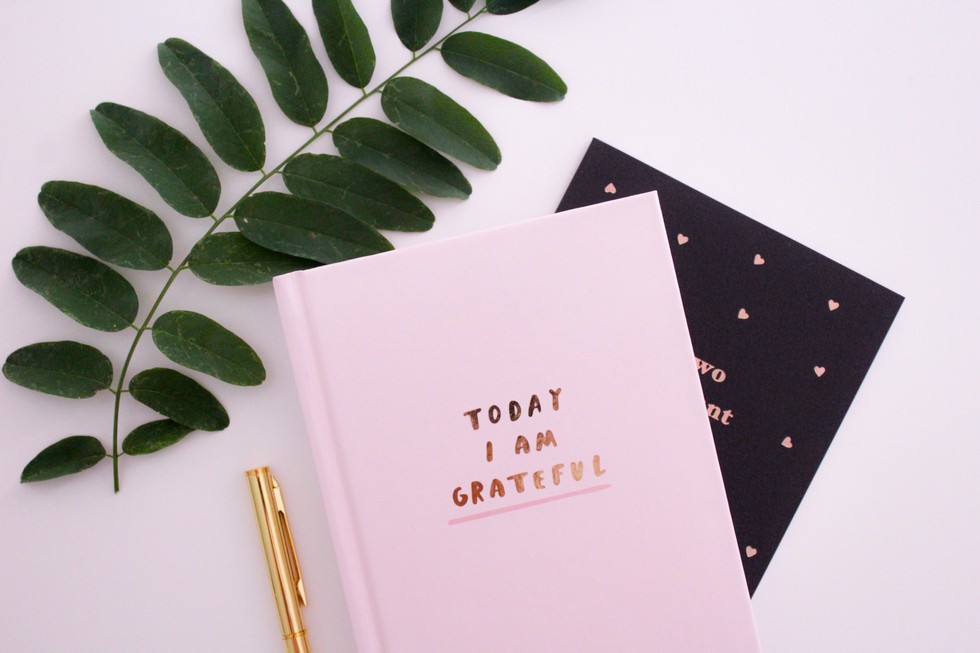 Photo Credit: ©Unsplash/freshh-connection
3 Keys to Unlock the Secret of Contentment
The things the world values cannot satisfy because they can never meet the need God created in us for Himself.
Thankfully, true contentment doesn't depend on the "momentary" things of this life. But we can experience contentment, even in the face of difficult circumstances.
Even as we struggle to pay the bills. Even as we grieve. But, how? How can we shake off the discontent that has wrapped its tentacles tightly around our hearts? We have struggled with discontentment because we have valued and pursued what the world has told us is important.
We have lived by their standards. To experience the contentment Jesus offers, we must change what we value. We must pursue a different goal.
1. Make Christ Our Primary Goal
We all set goals. Perhaps we long to earn a degree to work in a certain field. Or we train physically in order to run a 10K. (Notice I didn't say "marathon!)
And some of us may have days when our goal may simply be to make our beds and cook dinner! These kinds of pursuits are not bad or wrong. But let's keep them in the proper perspective. Meeting these goals will bring a sense of accomplishment and satisfaction, but it will be temporary.
However, if Christ is our ultimate goal, then we will pursue the one thing that can satisfy the longing in our soul. Anything else is like a single drop of rain in the desert. Our thirst will never be quenched. We will need more and more and more. Like Paul, let us all "press on toward the goal for the prize of the upward call of God in Christ Jesus" (Philippians 3:14, ESV).
2. Align Our Purposes with God's Purposes
Not long after my first child turned one, I quit my fast-paced job in advertising to be a full-time wife and mom. It wasn't long before I began to feel purposeless, adrift, and of little value. And that was before social media muddied the waters!
Over time, God gently showed me that I had placed my worth in my job and my accomplishments there. With that temporal source of contentment gone, I discovered my sense of purpose had been misplaced.
With God's help, I realigned myself with His purposes for me. Perhaps you need to realign your life. God has specific plans for you. He has uniquely equipped and shaped you for His purposes.
It is there you will find satisfaction for your soul. "For we are his workmanship, created in Christ Jesus for good works, which God prepared beforehand, that we should walk in them" (Ephesians 2:10, ESV).
3. Keep an Eternal Perspective
I have spent so much time, energy, and worry over the years on things that don't last. You probably have to. Although that may seem insignificant, the apostle Paul helps us put it into perspective:
Brothers, join in imitating me, and keep your eyes on those who walk according to the example you have in us. For many, of whom I have often told you and now tell you even with tears, walk as enemies of the cross of Christ. Their end is destruction, their god is their belly, and they glory in their shame, with minds set on earthly things. But our citizenship is in heaven, and from it we await a Savior, the Lord Jesus Christ, who will transform our lowly body to be like his glorious body, by the power that enables him even to subject all things to himself. Philippians 3:17-21, ESV
Because the physical world is all around us screaming for our time and attention, it's easy to allow the spiritual and eternal to fall into the background of our lives.
We forget that this world and what it offers are so very temporary. In its brokenness, the world only counterfeits God's greater reality. This life will not be the end for those who have a saving relationship with Jesus. Our physical death will be merely a gateway to our greater existence.
We are but sojourners here; our citizenship is in heaven. Let us foster an eternal perspective so we can use our lives to invest in eternity and eternal things.
We don't have to be content with being discontented. We can reject the world's way and embrace the true contentment that only Christ can give. Let us make Him our primary goal as we align our purposes with God's and keep our eyes focused on eternity.
Photo Credit: ©Getty Images/Takako Watanabe
---

Kathy Howard is a treasure hunter. She hunts for the creamiest chocolate, richest coffee, and cherished stories of faith. She also digs deep into Scripture, mining God's eternal truths. Kathy has a Masters in Christian Education and has taught the Bible for more than 30 years in a wide variety of venues. Kathy is the author of 12 books, including "Heirloom: Living and Leaving a Legacy of Faith" and the "meaty" devotional series "Deep Rooted." Kathy and her husband live in north Texas. They have three married children, six grandchildren, and one accidental dog. Find free discipleship resources at www.KathyHoward.org.