Letting Go of the Rose Garden
Shirley Dobson

Author

2013

7 May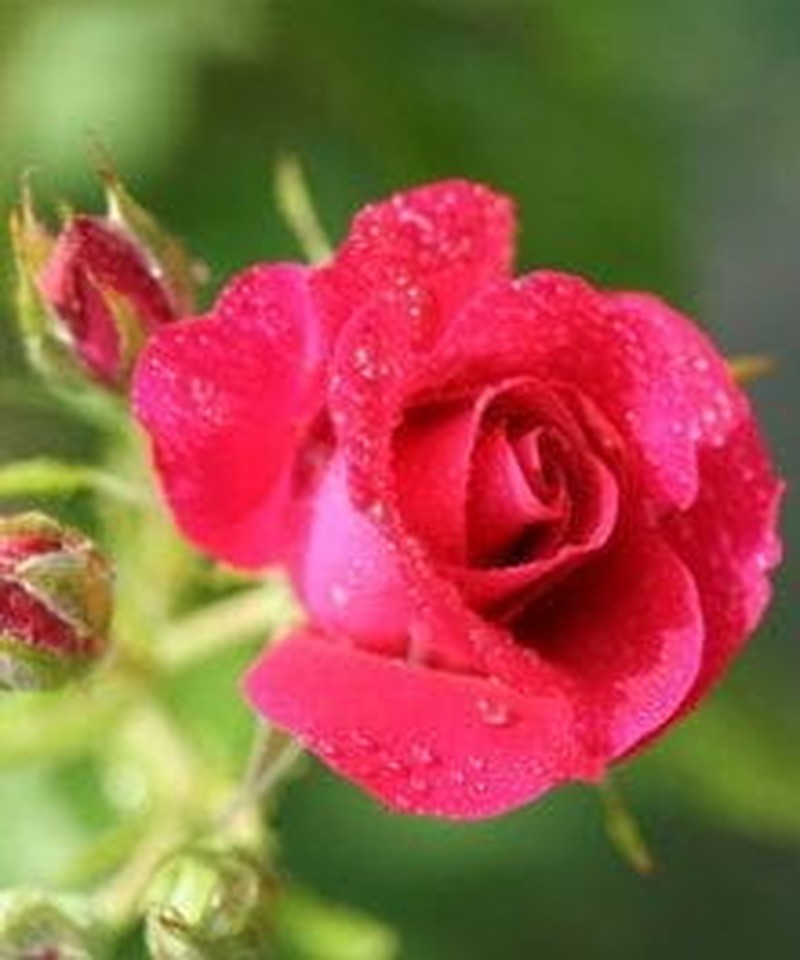 Since my earliest childhood, I have loved flowers. I've been especially awed by the delicate beauty of roses. When Jim and I bought our first home in Southern California, I was determined to have a flower garden, but I wasn't very savvy about roses. Fortunately a friend knew all about them. She helped me plant twelve rosebushes and taught me how to prune them, where to cut the stems, and what they needed for nourishment. Through the years we lived in that little home, the garden provided beautiful, fresh-cut roses for our table.
As our family grew, we began to look for a larger home. Knowing I would have to leave my lovely rose garden, I prayed, "Lord, You know how much I love these roses, and You say You want to give Your children the desires of their hearts. Could You find us a house with a few roses?" I knew it was a presumptuous prayer in a world where millions of people don't have jobs or enough to eat each day, but I asked for this love gift nonetheless.
We soon found a cute home that was owned by an elderly couple needing to move away. The house fit our very limited budget, and we asked to see the property. The first time we toured the house, we were unable to look outside because it was night. When we decided it was the home for us, we went back during the day. There in the backyard were ninety-nine rosebushes of every color imaginable!
"Lord, You are so good!" I said as I raised my hands to Him. There we were surrounded by His magnificent creation.
We lived in that home for nineteen years, raised our children there, and made many happy memories with neighbors and relatives. Countless meals were cooked in my kitchen, and I enjoyed using the roses from my beautiful garden as centerpieces for my table. I loved to send bouquets home with people who needed their spirits lifted, and my roses brightened hospital rooms through the years. The Lord not only gave me the desire of my heart but allowed me to share that gift with others. When the flowers were in bloom, I enjoyed serving many meals in the beauty of our backyard.
Then as the years passed, the Lord called us to Colorado, and I had to let go. Moving is difficult, especially for a woman who is leaving behind many years of memories. But through the painful experience, my heavenly Father taught me an important lesson.
I missed Southern California and the college friends we had cultivated through the years. Colorado did not seem like home to me. I struggled with leaving my grown children, my aging parents, and even the home where my roses grew. Then one day when I was getting ready to leave for the office, I felt God speaking to me. He seemed to say, "Shirley, I'm not concerned about your happiness. I want you to be in the center of My will, and I have called you to Colorado for my purposes." He impressed upon me that I had been focusing on my own desires. And while He wants His children to enjoy His gifts—roses included—He wants most of all for us to conform to His will. Sometimes that means letting go and moving on.
From that day I knew without a doubt that Jim and I were right where God wanted us to be. No, we have no roses in Colorado Springs, but I have some wonderful memories of them.
Trust in the Lord with all your heart and lean not on your own understanding; in all your ways submit to him, and he will make your paths straight (Proverbs 3:5-6).
Taken from: Welcome to Our Table. Text Copyright © 2012 by Shirley Dobson and Danae Dobson. Published by Harvest House Publishers, Eugene, Oregon. www.harvesthousepublishers.com. Used by Permission.
Publication date: May 7, 2013