'Life is Like a Box of Chocolates...'
Tammy Bennett

Author, 101 MakeOver Minutes

2008

1 Nov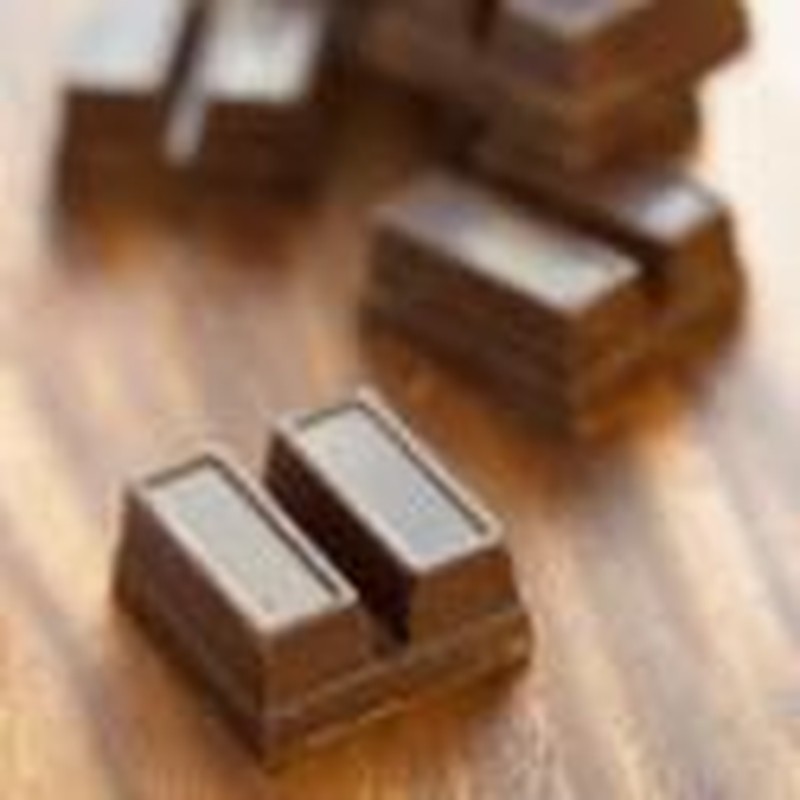 "My momma always said, Life was like a box of chocolates. You, never know what your gonna get."
This is one of the most memorable quotes from the hit movie Forrest Gump. I had never thought about life like that before, but how true it is!
When I was a little girl, my auntie always shared her box of chocolates with me. I would gaze wide-eyed at the large assortment, wondering what was inside each one of those tiny chocolate-covered surprises. My favorites were the toffee and the caramel, and like a kid at Christmas I would hope to get what I wanted. Of coarse I was terribly disappointed if I didn't!
Life is like a box of chocolates, loaded with surprises, some delightful and some downright disagreeable. The yummy ones, of course, are easy to swallow, but the yucky ones are sometimes hard to stomach.
Those yucky ones, however, determine our depth of character. If life were all good, and your faith was never challenged, where would you be spiritually? It's the bad times that test our faith and cause us to mature as we learn to rely on God through everything we endure.
Think about Job. He had it all – he was living the good life until Satan challenged God to test Job's character of faith:
One day the angels came to present themselves before the LORD, and Satan the Accuser came with them. "Where have you come from?" the LORD asked Satan. And Satan answered the LORD, "I have been going back and forth across the earth, watching everything that's going on." Then the LORD asked Satan, "Have you noticed my servant Job? He is the finest man in all the earth – a man of complete integrity. He fears God and will have nothing to do with evil." Satan replied to the LORD, "Yes, Job fears God, but not without good reason! You have always protected him and his home and his property from harm. You have made him prosperous in everything he does. Look how rich he is! But take away everything he has, and he will surely curse you to your face!" Job 1:6-11

After the meeting between God and Satan, Job was stripped of everything; health, wealth, family and friends. He went from wanting for nothing to having nothing. The decadent life he once enjoyed came to an abrupt end, and now he was left to swallow the bitter results of Satan's wrath. 
Job's faith was put to the ultimate test, but through it all he remained steadfast. He savored the good, stomached the bad, and never waffled in his devotion to God, and in the end he tasted the sweet success of victorious living.
So the LORD blessed Job in the second half of his life even more than in the beginning. Job 42:12
God is so good!
Where are you today in your faith walk? Are you enjoying the sweet taste of good times or a series of unexpected, unpleasant events? Sometimes when the going gets tough we literally open a box of chocolates looking for comfort. In fact, we often turn to addictive things such as food, alcohol, drugs, shopping. - anything to dull the pain we feel inside. We forget to rely on the Spirit of God, who is living in us, to get us through the distasteful portions of our lives.
When we read of the hardships Job endured, it's tempting to think there's no way we could endure such trials. But Job did, without resorting to addictive behaviors. When you're given a box of candy, don't gulp it all down; eat too much chocolate and you'll make yourself sick. Proverbs 25:16
Girlfriend, life is like a box of chocolates, you never know what it is going to dish out, but through it all God will help you remain level-headed, and delight you in guilt-free comfort when you indulge in His Spirit.
---
Sweet Treats for the Chocolate Lover
It's the time of year where sugary concoctions tempt us to the point of losing our self-control! But if you love chocolate, you are in for a sweet treat. Have you ever dreamed of basking guilt-free in chocolate without worrying about weight gain? If so, light a chocolate-scented candle and grab a mug of cocoa and indulge yourself in the decadent delights below.
Chocolate Face Mask
This self-indulgent facemask is an excellent moisturizer for normal skin.  Mix together one-third cup cocoa powder, one-quarter cup honey, three tablespoons heavy cream, three tablespoons oatmeal, and two teaspoons cottage cheese. Gently smooth onto your face, avoiding the eye area. Relax for 15 minutes, then thoroughly rinse with warm water.
Chocolaty Bubble Bath
Inspired by Hershey, this hot chocolaty bath gratifies when eating chocolate alone just isn't enough. Mix one-eighth cup unsweetened cocoa powder and one –third cup nonfat instant dry milk together and sprinkle into bath while water is still running. Add one-half cup unscented bubble bath and stir with hand. Climb in, relax and savor!
Hot Chocolate Pedicure
Pamper your tootsies with a sweet indulgent chocolaty footbath. Mix together three tablespoons unsweetened cocoa powder and three tablespoons nonfat instant dry milk, then set aside. Next, mix together three tablespoons sugar, one teaspoon cinnamon, one teaspoon nutmeg, and two tablespoons peppermint oil to create an exfoliating paste. Fill pedicure tub with hot (but not too hot!) water and add cocoa mixture. Soak your feet for ten minutes, then exfoliate with the sugar mixture. Rinse thoroughly, then smooth on cocoa butter.
---
Adapted from
101 MakeOver Minutes by Tammy Bennett
(Harvest House Publishers). Copyright (c) 2007 by Tammy Bennett. Used with permission. All rights reserved.
Tammy Bennett has worked in the fashion, cosmetic, and television industries. As founder of MakeOver Ministries, she speaks and consults worldwide, motivating women of all ages to mirror God's love in their life, body, and soul. Her books include Looking Good from the Inside Out and Guys, Dating and Sex.