Live Well Even When Life is Hard
Whitney Hopler

Crosswalk.com Contributing Writer

2008

17 Jun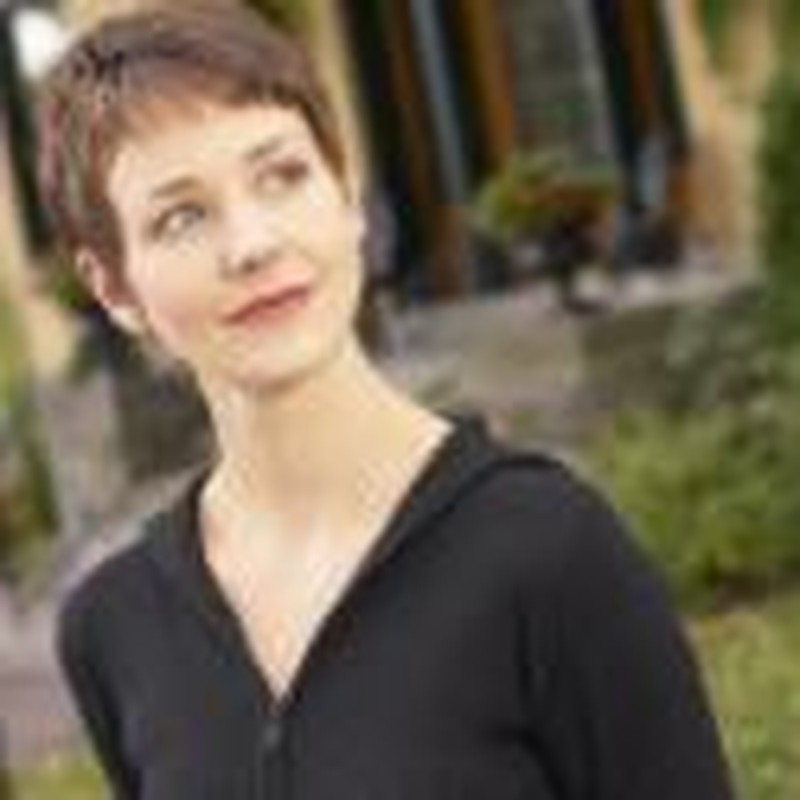 Editor's Note: The following is a report on the practical applications of Karen Scalf Linamen's new book, Due to Rising Energy Costs, the Light at the End of the Tunnel Has Been Turned Off, (Revell, 2008).
An expensive and unexpected bill. An argument with your spouse. A scary diagnosis from your doctor. A lost career opportunity. Difficult circumstances can hit you from any direction, but they don't have to knock you down.
The negative emotions you experience whenever something bad happens are real and painful. But your emotions don't have to determine the quality of your life.
Here's how you can experience a great life even in the midst of difficult circumstances:
Free your emotions from the tyranny of your circumstances. Instead of attaching your emotions to what happens to you – so that they rise and fall along with your changing circumstances – attach them to something much more stable: your faith in God. Remember that God never changes; you can always count on Him. Know that the peace, joy, and hope God offers transcend whatever circumstances you may experience at any given time.
Strengthen your inner core. Don't let your emotions be controlled by external circumstances. Instead, work to develop the inner strength you need to control your own emotional responses to circumstances. When your strengthen your inner core, you'll still experience the full range of emotions, but they won't determine your emotional well-being.
Manage your memories well. What you believe about an experience can affect your emotions much more than the experience itself. So if you change the beliefs you attach to the past events in your life, you can feel more positive emotions when remembering them. If someone has offended you, try not to take it personally. Whenever possible, assume the best instead of the worst. Don't generalize or internalize what happened, and choose not to view it as a catastrophe. Ask yourself what good you can glean from something negative that happened. Consider what you can learn from it and how it can help you grow. Make the choice to dwell on positive memories rather than negative ones, and to move past the pain you experienced. Instead of nursing wounds, intentionally forget snags in otherwise healthy relationships and move on.
Tap into the power of endorphins and adrenaline. These natural chemicals that your body releases when you exercise can help you feel more alert, energetic, and happy. So incorporate regular exercise into your life. Take walks, join a gym, sign up for a dance class – be creative about ways you can exercise as often as possible, to boost your moods while getting in shape.
Change the way you talk to yourself. What you tell yourself when you're discouraged is critical. Do your inner thoughts inspire you toward peace, joy, and hope, or do they make you feel bad? Whenever you catch yourself thinking something negative, give yourself a pep talk. Remind yourself of all you have to be grateful for, and make time to regularly thank God for His work in your life. Look beyond your own troubles to other people's lives, and intercede for them in prayer. Ask God to give you His perspective on your circumstances. Choose to focus and dwell on positive thoughts, while moving quickly past negative thoughts.
Focus on healing and empowering images. If you entertain sad and hopeless images of yourself and your situation in your mind, you'll feel sad and hopeless. But if you entertain images of peace and hope, you'll feel peace and hope. So replace any negative images with positive ones. Stop entertaining images of yourself as broken or undesirable or overwhelmed, and picture yourself as a strong and beautiful person, loved and embraced by a stronger and even more beautiful God. Choose to view yourself as someone who can survive and even thrive despite being immersed in challenging circumstances.
Take temporary setbacks in stride. Whenever you can't seem to overcome bad feelings no matter how hard you try, don't panic. Relax and remember that tomorrow could be a better day. Ask yourself some questions to keep your feelings in the right perspective: "What do these feelings tell me about my circumstances?" (keeping in mind that a bad mood is often not an accurate indicator of how severe your circumstances are), "Am I tired or hungry or ready to start my period?"," "Is there something I need to grieve?" and "Is it time to stop beating myself up over this?" (the answer is: yes!).
Make healthy choices whenever possible. Realize that unhealthy choices will often lead to unhealthy feelings. So choose wisely. Be willing to do what's right – even when it's painful – trusting that by making healthy choices, you'll ultimately enjoy good feelings as a result. Whenever you make mistakes, forgive yourself, and learn from them so you can choose more wisely in the future.
Recognize that good exists beyond what you can see and feel. Even when your emotions make you feel as if there isn't much good out there, goodness does exist. Beyond what you're seeing or feeling at any given moment, there's a lot more going on – from God's existence, to the laws of time and space. Remember that there's a lot of good available to you no matter what you happen to feel, like: opportunities, gifts, second chances, surprises, answers, rescue, laughter, courage, love, good intentions, good people, peace, happiness, and joy. So instead of letting your emotions define reality for you, start drawing your hope from the greater realm beyond what you're seeing and feeling right now.
Be still and listen. Don't waste your time and energy venting your negative feelings unnecessarily. Doing so will often prevent you from receiving the help you need. Instead, be still before God and listen carefully to what He has to say to you about your problems. Remember the many benefits that can come from listening: information, exhortation, encouragement, advice, examples, strategies, suggestions, solutions, comfort or straight talk. So pay attention to what God tells you. Eliminate distractions from your life that are causing static that drowns out God's voice. Actively listen for God's messages to you – through the Bible, nature, other believers you trust, your own conscience, dreams, and any other way God may choose to speak to you. Then act on what God tells you, and expect your feelings to improve when you do.
Don't neglect your basic needs. If you're not meeting some of your basic needs, you're bound to feel badly. Make it your absolute top priority in life to spend time regularly with God. Connect with Him in prayer throughout each day. Ask the Holy Spirit to draw you close to God and empower you to do His will. In the process, you'll experience true joy. Take care of your basic physical needs as well, such as by getting enough sleep and exercise, drinking enough water, and eating nutritiously. Once your needs are met, your feelings will likely improve.
Dream big, and let those dreams inspire you. Sometimes you feel badly because you lack the purpose and passion God wants you to have in your life. Rather than investing your emotions in your problems, shift your focus and invest them in your dreams. Let the process of dreaming about the future energize you and spark your creativity. Pursue your dreams with passion, and enjoy the excitement and hope you feel as a result.
Get unstuck. If the process of overcoming negative emotions is taking longer than you'd like, be patient and hold onto hope. Be willing to do whatever you have to do for a breakthrough – from intense prayer to counseling. Ask yourself is there's something that you need to accept, forget, forgive, reframe, give up, identify, grieve, change, or ask for in order to get unstuck. Remember that things can change for the better, and that anything is possible with God's help.
Know that you're going to make it. Never give up. Believe that you will definitely get through your challenges; the only question is how that will happen. Stay positive. Refuse to be limited by your circumstances. Learn all you can. Rely on a support system of other people who care about you. Take whatever resources you have and put them to good use. Remain confident that you have what it takes to make it through, because you've got faith in God, and He has the power to transform any circumstances to accomplish good purposes.
---
Adapted from
Due to Rising Energy Costs, the Light at the End of the Tunnel Has Been Turned Off: How to Have a Happy, Fabulous Life Even When Your Circumstances Look Dim,
copyright 2008 by Karen Scalf Linamen. Published by Revell, a division of Baker Publishing Group, Grand Rapids, Mich.,
www.revellbooks.com
.
Karen Scalf Linamen is a mother of two and the author or coauthor of several books, including Just Hand Over the Chocolate and No One Will Get Hurt and Chocolatherapy. Two of her books have received recognition as finalists for the ECPA Gold Medallion Award. She live in Colorado.