Making Time Work For You
Lane P. Jordan

Author, 12 Steps to Becoming a More Organized Mom

2007

21 Apr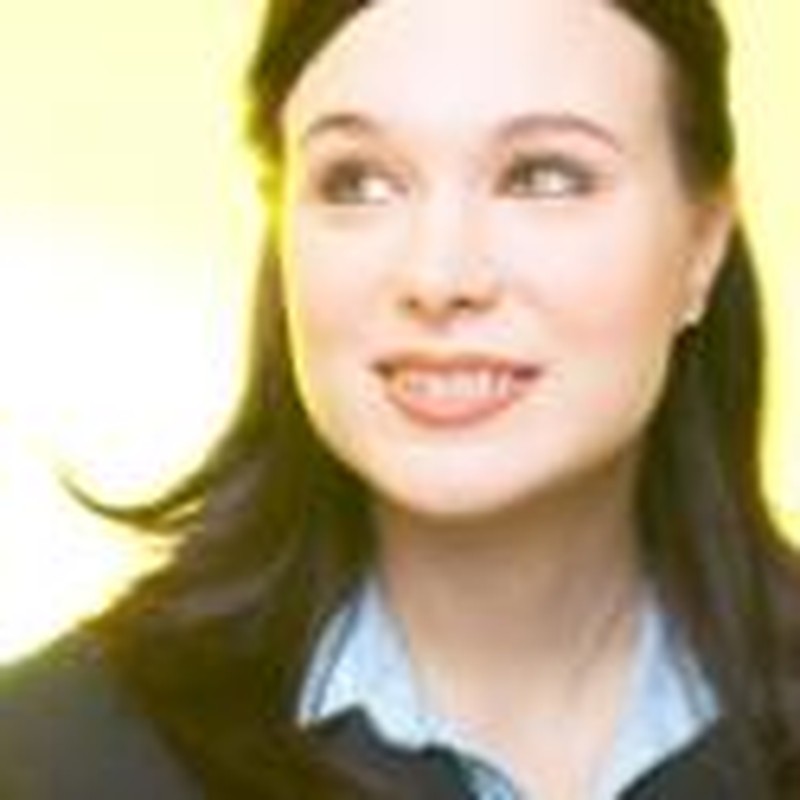 "Be very careful, then how you live—not as unwise but as wise, making the most of every opportunity." Ephesians 5:15-16
I believe that the most important commodity we have in our short span of life is time. It is also the most elusive. You can't see it, touch it, or feel it. And it has no compassion for those who need more of it or for those who have too much of it. Time is valuable, because if we use it wisely, we can accomplish great things for ourselves, our families, and our world. But, if we don't use it wisely, we could fail at everything we attempt to do.
How many times have you heard a mom say in frustration, "Who's got the time?" It's such a loaded question. Just having someone ask me this question causes me to feel stressed. "No one has the time for anything anymore!" I want to reply, because most of the time I don't! And after all the things we are expected to do—carpooling, meals, laundry, errands, doctor appointments, birthday parties, PTA meetings, pets, yard work, housework, homework, etc.—we really don't have a "quitting time". Our job is literally a full-time, 24/7 responsibility.
So one thing I have come to understand is that I have to make the time to sort out my priorities, so that time works for me. When I don't plan and schedule and organize my time, time rules me. So, let's figure out where your time is being spent right now and how to get it back!
1. Understand how important time is so you will Plan. We must make time important, a top priority. And the only way to do this is to take the time to plan. Take a look at just one day and separate it into 7 blocks of time: early morning; mid morning; lunchtime; early afternoon; late afternoon; dinnertime; and evening. Once you have these blocks understood, you can then designate what will go into each block. In other words, with blocks of time, there is finally a specific place for a specific thing you want or need to do. An example: If I know I will be cooking dinner tonight, then my late afternoon is blocked for cooking. Nothing, except an emergency, will stop that activity. So then, I need to look at the earlier blocks for either getting ready for this activity or assigning my other things to do to a specific time.
2. Understand how important having a Specific Place is to having more time. Set up a user-friendly calendar system that works best for you. This can either be a desk calendar, a large wall calendar, a Palm Pilot, computer calendar or a calendar you carry with you. Whatever works best for you, use it and study it daily so nothing will be forgotten.
Next, set up a central area in your home and in your office for your calendar, files, etc. This is literally your command post, where all the activities of your daily life are orchestrated. Whether you are a stay-at-home mom or an office worker, you are the CEO of your particular domain. Treat yourself as a professional, so that everything you do will be done 100%.
3. Understand how important Writing Down what you have to do each day is to having more time. It has been stated that when goals are written down, they are 85% more apt to be met. One exercise that might help is to first, on a blank piece of paper, make a list of everything you have to do in your week. (Yes, this can seem repetitive, such as "go to work," but go on and try this). Then, plot on your calendar all these activities from your list. Next, and this is where you begin to have fun, make a list of everything you want to do in your next week. These activities could be as simple as taking a long bubble bath, a daily walk, phone calls to friends and family, starting a painting, beginning to write a book. Now, you will plot these "want to's" on your calendar but now, you will actually see blank spaces available since your "have to do" list won't fill up all of the time slots!
4. Understand how important it is to Simplify your life in having more time. Did you know that doing too much is the number one reason for burnout and stress related illnesses? So, look over your calendar and your to-do list and decide what can be crossed off or changed. Simplify every area of your life: meals, cleaning, holidays, shopping. Simplify your storage areas—closets, pantries, shelves, drawers, cabinets, garages, and attics—by getting rid of clutter and so much "stuff". The payoff for a more simplified life is more time! More time for the important things in your life: God, your family, others and yourself. Choose a few best things instead of the many good things you could do each day.
5. Understand how important having Balance is to having more time. Of course, there will be seasons in your life when one part will be out of balance for a while, such as the birth of a new baby, a move, a new job, an illness, or running for office. But, when our life is out of balance for too long, problems with your health, relationships and emotional stability can begin. Ask yourself if you have been more impatient lately; unable to sleep well; not as interested in doing your regular activities; eating too much or not enough; feeling hopeless or sad. If you say yes to these questions, begin to make changes so you can get balance back into your life. When that happens, you will once again have joy.
6. Understand how important having Good Health is to having more time. Most primary care doctors will tell you that fatigue and anxiety are the root cause of the vast majority of the complaints they hear each day. These can result from too much stress in your life to just not taking the proper care of your body. We only get one body, so it really is important to eat right, get enough exercise, enough sunshine, enough rest, enough fluids, enough vitamins and minerals, enough sleep, and enough fun! When we are sluggish and fatigued and stressed, it will take us twice as long to accomplish anything in our day than if we are healthy.
7. Understand how important getting your Work Day organized is to having more time. This is for anyone's work day whether you're an office worker, a homemaker, a factory worker or a farmer. No matter what type of work we have to do, starting our work day right and accomplishing a full day of work won't happen unless we understand how to organize this time. So, go back to the basics and plan your work day one block at a time and then one time slot at a time. Reduce interruptions by only allowing them during a few set times during the day. Keep phone calls under 10 minutes. Learn how to delegate and how to say 'no', because you cannot do everything yourself. Begin to organize your work station and keep it straight and clutter-free. Don't check your email the first hour of the day—get the day going first. Turn off your e-mail alert and let voicemail pick up when you need to focus and concentrate. And last, utilize the time of day when you are at your best. If you are a morning person, plan your busiest projects or chores during the morning.
8. Understand how important Inner Joy and Peace are to having more time. I know from personal experience that when I am feeling sad, hopeless, discouraged or depressed I can not get very much done in my day.
Is there something in your life that needs to be addressed and faced? Chronic grief, resentment, unforgiveness or sadness can take an enormous amount of energy out of a person. Don't resist facing whatever is troubling you. Instead, face it and begin to work through it by yourself or with a trusted friend or counselor. Begin to accept your regrets, anger, disappointments or sadness. Learn to just let them go, for "this too shall pass". And, please remember, that whatever is troubling you, God is totally in control.
9. Understand that when we choose our Attitudes—to be positive and optimistic, grateful and loving—we are choosing a rich and full life which will give us worthwhile time. What our mothers told us is true. When we choose these emotions, whether we feel like it or not, we can literally change the "feel good" neurotransmitters called endorphins in our brains. If your thoughts are fearful, angry or hopeless, you will become tired, anxious and irritable which will also increase your levels of stress hormones. But when we are walking in a positive and affirming way, we will have so much more time in our day and life. Remember to "speak words of life not death." Proverbs 18:21
10. Understand that apart from God, you really can do nothing—no matter how much time you think you may have. Take the time to seek God's help and wisdom in every detail, large or small, in your life. Set aside time each day to be with Him. When your day is first given to the Lord, your life—and your many seconds, minutes and days—will have real purpose, joy and meaning.
Remember ladies, the best motivation for staying focused on time is that every aspect of your life will improve. Especially for you busy moms! We will gain more time for our chores, our jobs, our hobbies, our loved ones and our God as we become more organized women.
---
Lane Powell Jordan
, author, national speaker, seminar leader,
Bible
teacher and recording artist, received a B.A. in journalism and broadcasting from Georgia State University in Atlanta. Early in her ministry, she served as the associate producer for the weekly television program "In Touch, with Dr. Charles Stanley". Today, Lane leads seminars, retreats and workshops based on her books:
12 Steps to Becoming a More Organized Woman
,
12 Steps to Becoming a More Organized Cook
, and
12 Steps to Becoming a More Organized Mom (
Hendrickson Publishers
)
, which are distributed nationally. She has also released her first recording project, titled "How Do I Live?".
After residing in Littleton, Colorado, for eight years, Lane moved to Frisco, Texas, in the Dallas area, in 2000. She is the mother of two daughters, Christi and Grace.
The desire of Lane's heart is to do all that she can for the Lord and all she can for women. You can contact her through her web site: www.LaneJordan.com.