Meeting the Challenges of Long-Distance Caregiving
Lois D. Knutson

Author, Compassionate Caregiving

2007

22 Sep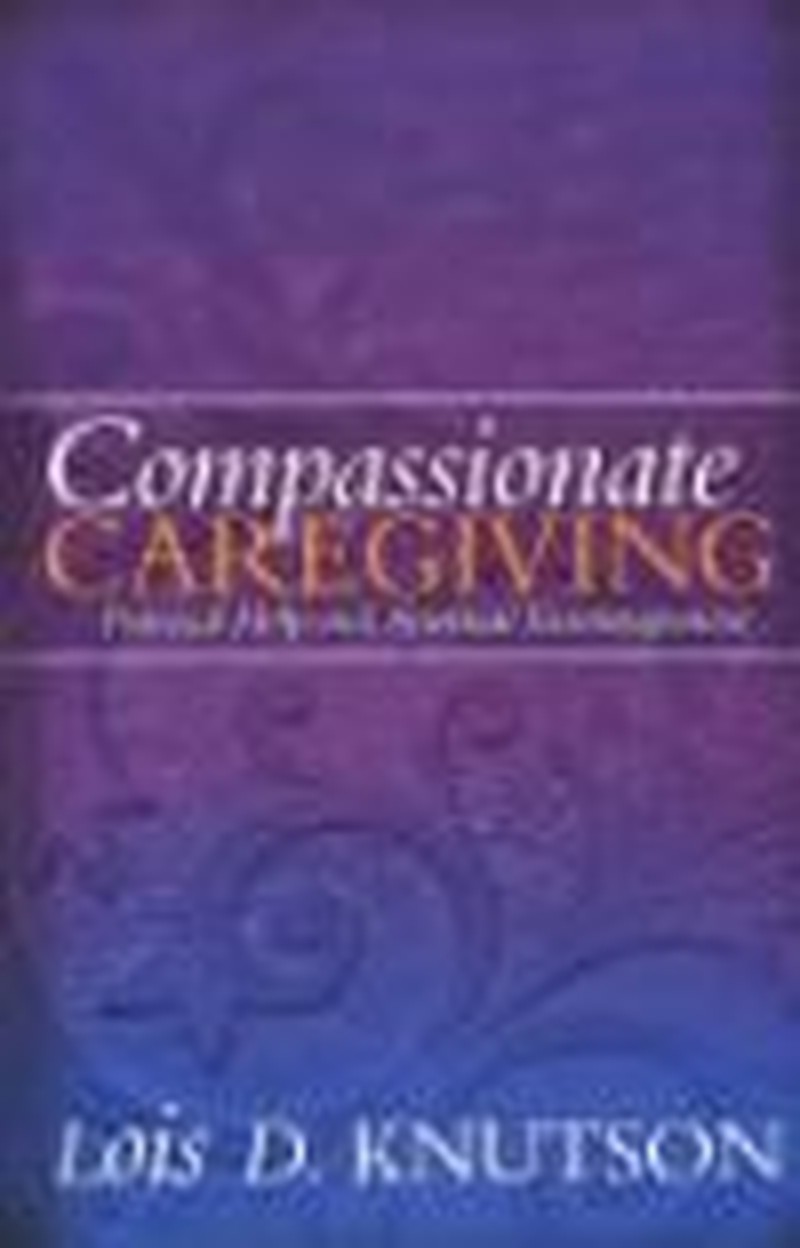 Becoming a caregiver can happen gradually or suddenly. When it happens gradually, you are just trying to be helpful and may not realize that you have begun to provide informal care—such as performing household chores or accompanying your loved one to medical appointments—until one day you realize that you are performing these tasks with regularity and your loved one has become dependent upon you.
On the other hand, when you suddenly become a caregiver due to your loved one's serious car accident, stroke, heart attack, or other crisis, your caregiving responsibilities begin immediately—whether or not you are ready for them!
Either way it happens, the situation becomes even more complex when you are living away from your loved one. Yet we are just as important to our care recipients when we live geographically distant as are family members who live nearby. Our care recipients need us. And sometimes those of us who live an airplane flight or driving trip away are more involved in caregiving than those who live down the street from our loved ones.
As a long-distance caregiver myself, I know firsthand what it is like to care for someone far away—it can be exhausting. Long-distance caregivers expend enormous physical, psychological, and spiritual energy during the planning and preparation for travel, during the actual travel time, during our visit with our loved one, and during our return trip.
Amidst all this planning and preparation, one can lose site of the whole purpose of the trip: to spend time with your loved one. It can be hard when time is short and you feel as if you don't visit as much as you should—there seems like so much to do!
I know how overwhelming visits can be and how under-prepared you can feel. Here are a few key strategies and tips I have learned that help me make the most of my visits.
Pray. Prior to arriving at your loved one's home for a visit, ask God to help you to be a loving, respectful, and effective long-distance caregiver. If you perceive your loved one's situation differently than he or other family members do, keep a prayerful focus to your visit. This can help you avoid the criticism, from family and other area caregivers, that you come for a few days and try to change everything.
Enjoy your time together. When you visit your care recipient, schedule enough time both to enjoy one another's company and to attend to necessary chores. You do not want to have regrets in either area when you return home. When you visit your loved one, do not focus exclusively on things that have to be done. Later, as you look back on your visit, sharing a loving time will be your best memory of your time together.
Know what to talk about. Be sure to include the following open-ended questions in your conversations with your loved one so that if they need to be addressed before you return home, you have the time and opportunity to do s
"How are you feeling physically?"
"How are you feeling emotionally?"
"How are you feeling spiritually?"
"What do you need help with?"
"Is there something you need from a store?"
"What do you want (not just what do you need)? A cup of Starbucks coffee? A new shirt? A visit to the cemetery to visit a loved one's grave? To sit in your church's sanctuary to worship or reflect?"
"How else can I help to make life happier for you?"
Initiate personalized special conversation. Watch family home videos (including videos in which you and your loved one appear) and regularly pause the video so that you can talk about special memories. Look at photo albums together, and reminisce about past experiences. If possible, go for a drive together to a special place from the past—such as a previous home, a favorite park, a favorite scenic location—and talk about the enjoyable memories that arise.
Make observations and evaluations. Because you do not see your loved one on a regular basis, make the most of your time together by considering the following suggestions. These can help you ascertain your care recipient's health situation and how you can help best from afar.
Schedule an appointment with your loved one and his physician to get an update on his medical condition, visit with home health workers about his condition, and evaluate whether your loved one needs a cane or a walker.
Watch for new health problems. If your loved one speaks more loudly than usual, ascertain whether his hearing has deteriorated and needs to be checked. A change in physical appearance (such as not dressing properly, not shaving, not combing his hair, not trimming his fingernails or toenails, etc.) often indicates physical or mental limitations.
Observe whether your loved one is more confused than during your last visit. If necessary, make an appointment with her physician for an evaluation of possible memory loss. If she has trouble remembering where items are located, label her dresser drawers and cupboards.
Observe whether the refrigerator and cupboards are stocked with nutritious foods. Bare cupboards indicate a lack of energy to shop, no transportation to get to the supermarket, an inability to carry groceries home, a lack of finances, or an inability to prepare meals.
Observe whether the house is tidy and clean, and whether the basement (if there is one) is safe (including the stairway, furnace, hot water heater, and other appliances). If necessary, hire a housekeeper and home repair person.
Observe whether your care recipient takes her medications properly, pays bills on time, and handles mail appropriately. Your loved one may need to give someone power of attorney or designate a banker or tax preparer to take over these responsibilities.
Meet with area family caregivers to support and coordinate with them. Meet with your loved one's neighbors, friends, and other relatives to hear their observations about how she is doing. Ask them if they have noticed any behavioral changes, health problems, or safety issues.
Remember. Through all of this, remember that God will give you the strength and guidance to live out your spiritual calling from afar. He indeed blesses us for going the extra mile in helping our loved ones who need care. It can be hard to see them and even harder to leave. But take heart! You are playing an important role. You are important to your care recipient and to God—and they love you.
---
Lois D. Knutson
, MDiv, is the author of
Compassionate Caregiving
(
Bethany House
, 2007) and a caregiver for her mother and has been a pastor for 25 years. She has also been a nursing home and hospital chaplain, including the Mayo Clinic hospitals. She completed the Geriatric Pastoral Care Institute at Luther Seminary in St. Paul, Minnesota, and is a nationally sought-after speaker on older adult ministry. Lois was also featured in the PBS documentary And Thou Shalt Honor, which covered the subject of caregiving. She lives in the upper Midwest.