Mid-life Crisis, Mid-life Hope
Wendy Alsup

Author

2021

11 May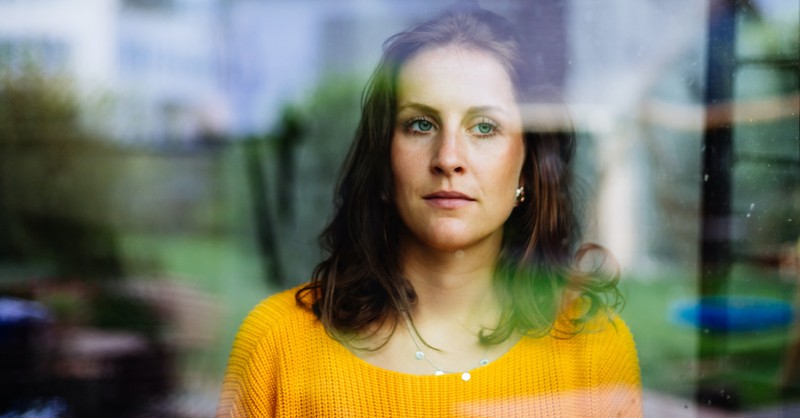 I'm 42. Is that mid-life? It's technically a little past mid-life if you go by U. S. life expectancy for women. And I've felt a bit of crisis of late. As I think back, it's been a prolonged crisis lasting for a few years. At first, I couldn't put my finger on exactly what it was. This circumstance was disappointing. That situation didn't go as I hoped. This person broke relationship with me. That person wasn't who I thought they were. The best way to summarize it is that sin and suffering stopped being an unpleasant exception in my head and started feeling like the expected norm.
Over time, it has become clear to me exactly what the phenomenon, mid-life crisis, is about, especially in the life of a Christian believer. In my teens and twenties, I had naive, idealized notions of how life was going to play out for me if I put my trust in God. Now, my life is not going quite like I thought it would. That disconnect between youthful expectation and mid-life reality has brought about a crisis of sorts—a mid-life crisis of belief.
I was a kid who loved God from an early age. I dreamed of a future serving God, hopefully with a husband and kids. In college, I longed for Mr. Right. Once I married him, I longed for children. Once they came along, I was disturbed that I still felt unsettled with a longing not satisfied. I write. I teach. I parent. From afar, I may seem to have a fulfilling life. But I still have a deep unsatisfied longing.
I note that the longing only becomes more profound the older I get. As I age, the more people I know, the more individual needs I see, the more ministries I see grow, the more ministries I see crumble. Most of all, I see deep needs in my own life that are not going away. Through it all, I recognize that the God of my youthful imagination is not the God of my reality now. And neither version of that God in my head seems quite like the God of the Bible.
In the midst of this prolonged mid-life crisis, my dependence upon and appreciation for God's written word has grown exponentially. God knew of this coming crisis in my life long before I was born, and I am not the first believer to experience it. Thousands of years ago, He recorded words that acknowledge this struggle and point us to the theological truths, the true character of our God, that meet us in it.
We are afflicted, perplexed, and struck down. But we're not crushed, forsaken, or destroyed (2 Corinthians 4:7-10. We are sojourners who shouldn't expect to fully feel at home on this earth (1 Peter 2:11). And our hope all along was never supposed to be about resolution of pain on earth. God has always called us to a hope and confidence in an eternal inheritance that gives perspective to our earthly struggles.
1 Peter 1:3-4 Blessed be the God and Father of our Lord Jesus Christ! According to his great mercy, he has caused us to be born again to a living hope through the resurrection of Jesus Christ from the dead, to an inheritance that is imperishable, undefiled, and unfading, kept in heaven for you.
God acknowledges through Peter that we for a while in this life are "grieved by various trials" (1 Peter 1:6). But those various trials are linked to a genuine faith that is more precious than gold 1 Peter 1:7, anchored in a glorious joy in Jesus, whom we do not now see but so very much love (1 Peter 1:8).
I am not the first believer to struggle through a variety of trials, nor will I be the last. God has not left us as orphans to navigate such mid-life crises of faith. He instructs us in His Word, and He is WITH us as we navigate it (2 Corinthians 4, 1 Peter 1. The more I study, the more I realize that the death of my naïve notions of how my life would play out have opened me up to truths central to the whole of Scripture that I needed all along.
2 Corinthians 4:7-10: But we have this treasure in jars of clay, to show that the surpassing power belongs to God and not to us. We are afflicted in every way, but not crushed; perplexed, but not driven to despair; persecuted, but not forsaken; struck down, but not destroyed; always carrying in the body the death of Jesus, so that the life of Jesus may also be manifested in our bodies.
Wendy Alsup is a wife, mom, and former math teacher. She is the author of The Gospel Centered Woman: Understanding Biblical Womanhood through Lens of the Gospel, Practical Theology for Women: How Knowing God Makes a Difference in Our Daily Lives, and By His Wounds You Are Healed: How the Message of Ephesians Transforms a Woman's Identity.
Original Publication date: April 23, 2013
Photo credit: ©GettyImages/MatthiasLindner