New Year, New Start: Plan for a Purposeful 2008
Janelle Bradshaw

Crosswalk.com Contributing Writer

2007

27 Dec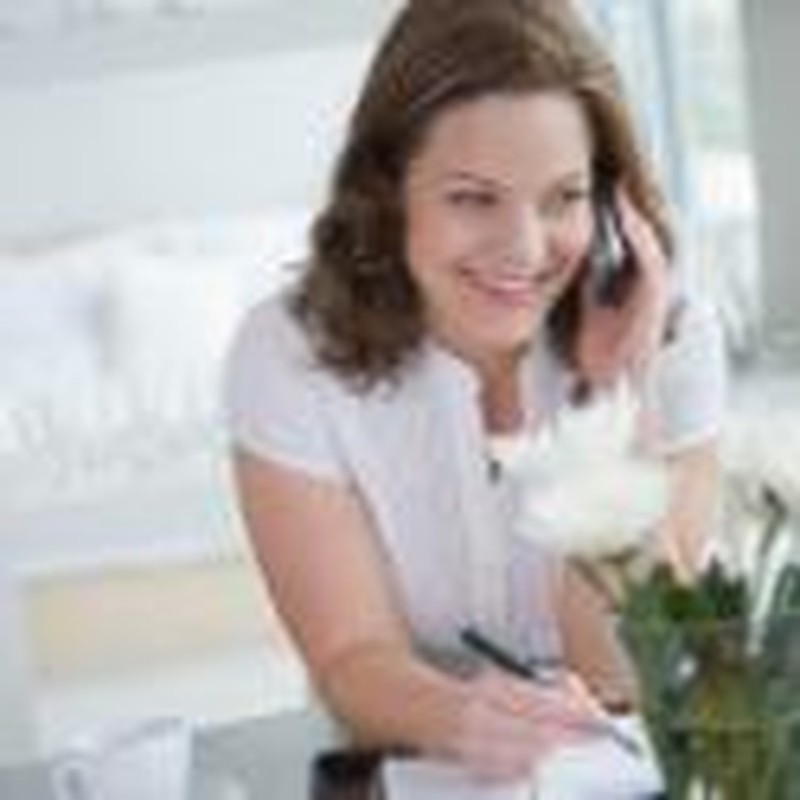 My husband recently found me on the living room couch in a puddle of tears. Granted, pregnancy had me crying over spilled soup recently, but these tears revealed a little more. As I talked to Mike, it became more and more clear that my tears were over consequences I had experienced because of my neglect of Habit #4, "she sets up regular time for planning." I had missed an event that I had really wanted to attend, simply because I neglected to keep up on my calendar. Oh, this wasn't the first time that I had experienced the result of ineffective planning.
You see, I have never considered myself "a planner." I prefer to let life come at me. I would like to think of myself as "laid back" and "relaxed;" but I have come to see things differently. Through the help of others, I have seen that this "laid back" lifestyle was an excuse for my selfishness. I wanted to be free to do what I wanted to do when I wanted to do it. This selfishness was bearing bad fruit in my life. I was not only missing events that I wanted to attend, but others were suffering from my unfaithfulness to follow through on specific responsibilities.
Yes, drastic action was needed. I already had a set plan in place for yearly scheduling (see below), but that obviously wasn't enough. My mom encouraged me to implement weekly and daily scheduling.
So Sunday afternoons now find me sitting down (somewhere really comfy with lots of pillows) with my computer and my list of overall priorities and responsibilities. These will look different for everyone, but mine start with the big ones—my marriage, church, relationships, home, work, etc. I take these large priorities and break them down into my daily "to-dos". How can I care for Mike this week? Is there anyone that I can bless with a phone call or encouragement note? Which nights do I need to cook? When will I do the laundry? Which days am I putting in my hours for work? Have I left enough time for naps? You get the picture. I plug each of these responsibilities into a specific day. This becomes my weekly "road map" and the list that I refer to each morning.
You see, once I've done my yearly planning and my weekly planning, then my daily planning is a breeze. This wonderful quote, passed on to me by my wonderful mother, offers some sound advice:
"Follow the 15:4 rule: Spending fifteen minutes thinking about what you are going to do before you start will save four hours of wasted time later on. Any individual who has thought through her workday, set priorities, and organized the day's tasks is likely to accomplish far more than someone who moves randomly through the day" (Stephanie Winston).
Simple, huh?
This simple, but "highly effective" practice has made a huge difference in my life. My priorities and responsibilities are receiving regular attention and evaluation. And the living room couch has not seen as many tears of late.
Yearly Planning
For this exercise I head straight to a message by my mom, Carolyn Mahaney, entitled "In Every Season." In this message, Mom speaks about living intentionally from Ephesians 5:15-17, and provides practical suggestions for taking a personal retreat. In addition, I developed some worksheets straight from the message to use when taking the retreat. You can download the worksheets for your own personal use by clicking here.
Make this happen! Break out that calendar and look for a time to fit this in. It may be only for a day, or you may even be able to swing an overnight. But the key thing is finding a place to have an extended uninterrupted time to seek the Lord and evaluate your priorities.
For a more in-depth read on this topic, check out the Mahaney's newest book: Shopping for Time: How to Do It All and NOT be Overwhelmed (Crossway, 2007)
---
This article was adapted from "Girl Talk" - a blog kept by Carolyn and her three daughters for women in all seasons of life.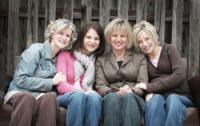 Carolyn Mahaney is a wife, mother, homemaker, and the author of Feminine Appeal: Seven Virtues of a Godly Wife and Mother, Girl Talk: Mother-Daughter Conversations on Biblical Womanhood and Shopping for Time: How To Do It All and Not Be Overwhelmed (written with her daughters) due out in July. During her more than 30 years as a pastor's wife, Carolyn has spoken to women in many churches and conferences, including those of Sovereign Grace Ministries, which her husband, C.J., leads. C.J. and Carolyn have three married daughters and one fourteen-year-old son, Chad.
Nicole Whitacre is the oldest daughter of C.J. and Carolyn Mahaney, as well as a wife, mother, and homemaker. She assisted her mother with Feminine Appeal, and is the co-author of Girl Talk. Nicole and her husband Steve—who is a youth pastor at Sovereign Grace Church—have one son Jack, 4 and a newborn daughter Tori.
Kristin Chesemore and her husband Brian are the busy parents of three boys. Andrew is seven, Liam is four, and Owen is three. In the little spare time she does have, Kristin supports Brian in his role as a pastor in Family Life Ministries at Covenant Life Church.
Janelle Bradshaw has been married to her husband Mike for four years and they have a beautiful daughter Caly, 1. Mike serves as a pastor in Children's Ministry at Covenant Life Church.
Pictured above, left-right: Janelle, Kristin, Carolyn, and Nicole