No Quick Fixes in God's Plan
Cortni Marrazzo

Crosswalk.com Contributing Writer

2014

11 Jul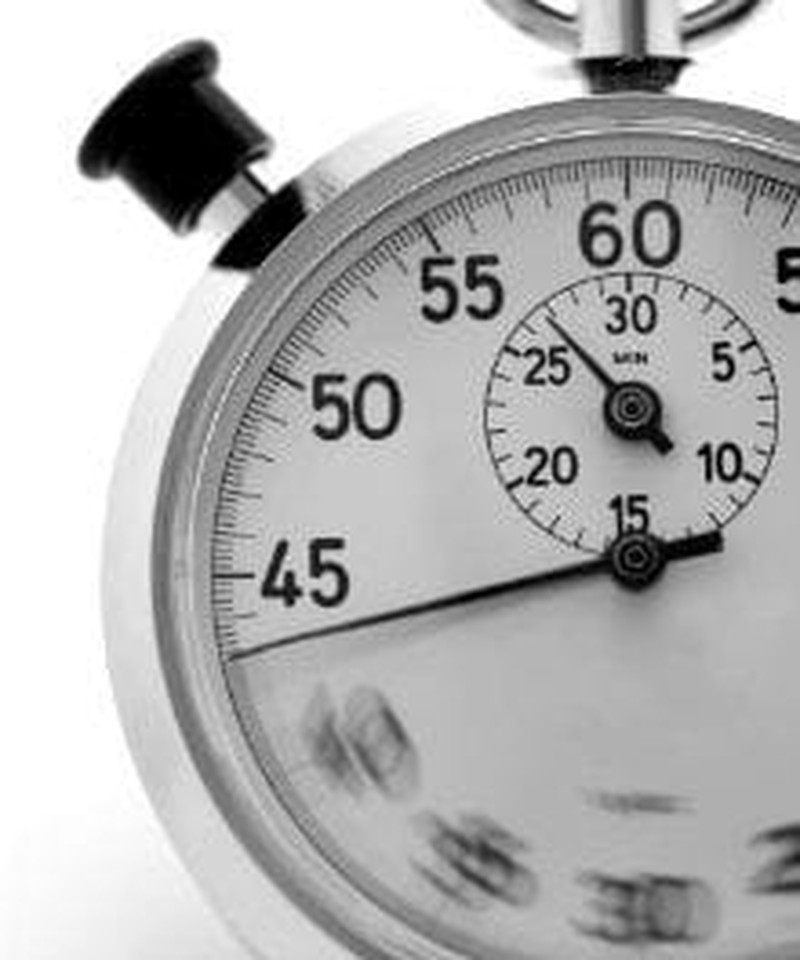 The beginning of a new year is so full of possibilities. We are encouraged and inspired to set goals or resolutions to improve ourselves and make the coming year better than the last. I personally love this time of year because I always love a fresh start. Even though each new day gives us a fresh new start, for some reason each new year feels like an even bigger one. Technically there is no difference between the fresh start of a December morning and one of a January morning, but often people are more motivated to improve and better themselves in January, and that is always a good thing.  
I love setting goals and improving myself, whether it's fitness, my work, my domestic responsibilities, or my personal walk with God. There is always something in my life that could stand to be better and be worked on! One thing I've learned over the years is that there are no quick fixes when it comes to making progress on my goals. Real change takes hard work and time. In our microwave society, this is often a shunned concept. If we can do it fast and easy, we will; but fast and easy gains are also fast and easy losses. Many people get frustrated and discouraged when they are trying to make changes in their lives because the changes don't come quickly. This is often when they look for a "quick fix" like a new diet plan, or a "get rich quick" scheme (not that they would ever actually call it that). The sad truth is these never produce lasting change and those who try to implement them end up even more frustrated and discouraged.  
Lately in my life, as God has been preparing me for some things in my future, I keep hearing the phrase "Submit to the process." God has a process for doing everything. Anything great in your life is going to be accomplished through God's process. He is the only one who knows how things have to be done in order to see the change in our lives that we (and he) desire to see. Here are just a few ways that I've seen change and growth in my life by submitting to his process.
Spiritual Growth & Character
Hopefully, we all want to grow Spiritually and become more like Jesus, but everyone has fleshly stuff that gets in the way. Bad habits, anger problems, sin and laziness are just a few of things that keep us from becoming closer to God and more like him. The good news, it's possible to overcome and change these things. The seemingly bad news is: change comes through problems and trials. "We can rejoice too, when we run into problems and trials, for we know that they help us develop endurance. And endurance develops strength of character and character strengthens our confident hope of salvation" (Rom 5:3-4 NLT).  The second verse talks about endurance, strength of character and hope, which are all things we would love to obtain, but it's that first verse about problems and trials most people want to skip over. The fact is, those problems and trials really are what strengthen our character and our hope. I've lived out this verse many times! I've gone through family trials, ministry trials, financial trials and personal trials and I have come out a stronger person because of them. Every time I go through something difficult, I learn to lean on God even more and draw my strength from him. I also learn what really matters in life and to be thankful for the things and people I have in my life.  
We can't grow spiritually without going through tough times. We can't learn to trust God without going through periods of unknown in our life where we have to trust him! You would have never learned to ride a bike without taking the training wheels off first, even if that did mean a few falls in the process. This is simply the process God takes us through to draw us closer to him and to cause us to become more like him. Here's one more scripture to prove my point: "Dear brothers and sisters, when troubles come your way, consider it an opportunity for great joy. For you know that when your faith is tested, your endurance has a chance to grow. So let it grow, for when your endurance is fully developed, you will be perfect and complete, needing nothing" (James 1:2-4 NLT).
Money
"If only I could win the lottery, then I'd be set." How many times have you heard someone say this, or maybe even thought this yourself? It's an interesting fact that more than 70% of lottery winners end up broke because they simply don't have the character to deal with that kind of money (I can't guarantee the accuracy of that exact percentage, but I do know that it's high!) "Wealth from get-rich-quick schemes quickly disappears; wealth from hard work grows over time" (Prov 13:11). When you build wealth up slowly over the years, you have a respect for it and its power and are more likely to make wise choices with it. However, if you receive a large sum of money at once and you haven't worked to earn that money, it's likely it won't last long because you won't have the character to not only hold on to it, but to continue to be a humble person around the people in your life. This same verse in the Message Bible says, "Easy come, easy go, but steady diligence pays off." It seems great when it comes easy, but not so great when it goes easy! Jesus said when you are faithful with little, only then will you be made ruler of much (Matt. 25:23).
Weight Loss/Health
The fad diet is the health equivalent to money's "get rich quick" scheme. "If you eat only 500 calories a day and take these supplements, you will lose 25 pounds in 10 minutes!" "Cut out all carbs and eat only celery and you will drop half your body weight!" These are exaggerations, but unfortunately, not by much. Each new fad diet promises fast results with little effort, but they will all fail eventually. Sure, people may lose weight quickly, but unless they go through the process of changing their habits and mindset (which take time) they are likely to gain it all back again. Like the money scripture above, "Easy come, easy go" only it's the opposite in this case.  
After my son was born 3 years ago, I decided I needed to change my eating habits and start working out.   Not only did I want to feel comfortable in my clothes again, but I also wanted to be a good example for my son and have the energy to play with him and keep up with him. I had done fad diets in the past and had gained and lost the same 30 or so pounds. I always gained back the weight because I never changed my thinking about food and exercise. Eating healthy and exercising was only for when I was trying to lose weight, not to do as a lifestyle! God began to deal with me in this area and completely transformed my thinking and habits. As a result I lost 50 pounds in 3 days! Actually, it wasn't in 3 days (although many times I wished it had been). It took me nearly a year and a half of making wise choices, leaning on God for strength, and most importantly, immediately getting back up when I made bad choices, which I did a lot. My husband also did this journey with me and together we ran our first half marathon last September, which is something I never thought I would do. Most importantly, I've kept the weight off. It seemed like it took forever to come off, but at least it didn't come off quickly only to also come back quickly! I'm still learning how to balance it all and I still struggle with eating bad foods and not wanting to exercise sometimes, but I've started the process of changing my mindset and that is what has kept me on the path to progress. "Don't copy the behavior and customs of this world, but let God transform you into a new person by changing the way you think" (Rom 12:2a).
Waiting for things is hard. Patience is not part of our sinful human nature, but it is what will bring us to our goals and bring about the change we want to see in our lives. Nothing good in life comes fast and easy.  God always finds a way to build our patience and endurance in our lives because he knows that by doing so, it makes us more like him, which enables us to reach more people for his Kingdom.  If you find yourself frustrated at lack of progress and slow change in your life, consider yourself on the right path and remember that slow and steady wins the race!  
Cortni Marrazzo currently resides in Spokane, Washington with her husband Jason and 3 year old son. She has a Degree in Biblical Discipleship and has a passion for ministry and encouraging the body of Christ. She and her husband currently serve as small group directors at their local church. You can contact her at Cortni.Marrazzo@gmail.com or on Facebook.
Publication date: January 14, 2014