On Finishing Well
Kathi Macias

Crosswalk.com Contributing Writer

2011

4 Nov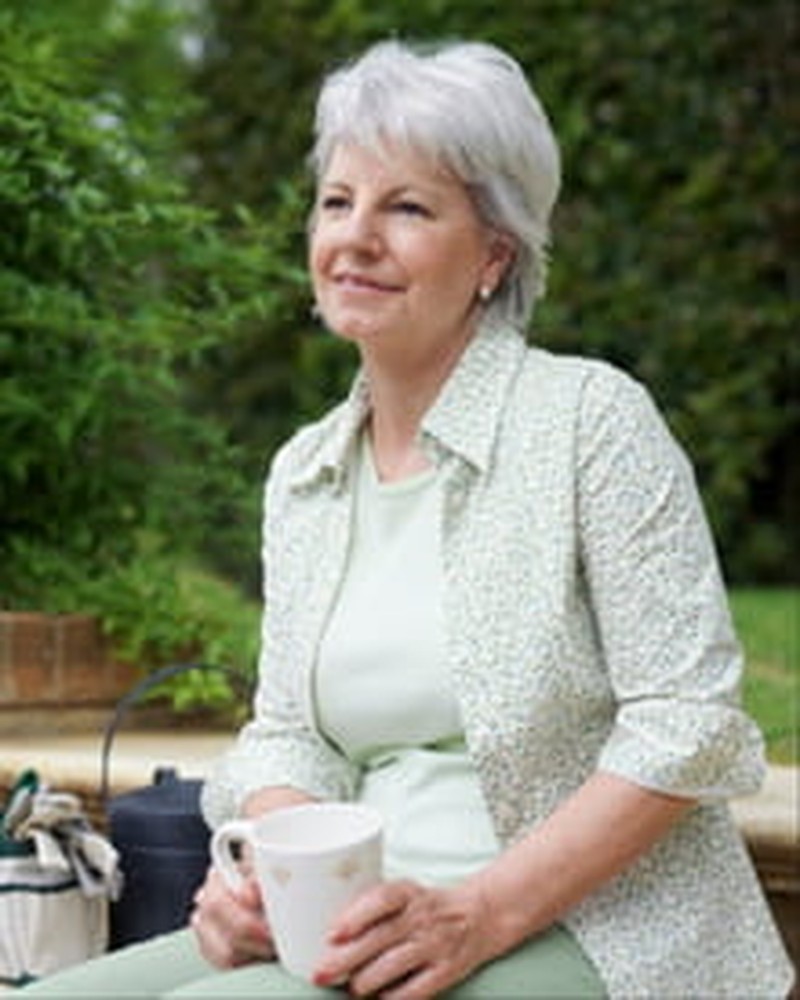 Dr. Billy Graham has just released what may very well be his last book before he "graduates to heaven." The title is Nearing Home, and the subtitle is Life, Faith, and Finishing Well.
I love that—especially the "finishing well" part. I love it so much that when I spotted the first announcement of the book, I ordered it right away. I'm reading it now and enjoying it every bit as much as I knew I would.
Why? Well, I imagine part of the reason is that I have great admiration for Dr. Graham. But it's more than that. The "finishing well" theme has been ringing in my ears and echoing in my heart quite a bit lately. Though it seems just yesterday that I was a young wife and mother, riding herd on my little ones and just beginning my born-again life as a believer, it's actually been four decades, and the desire to finish well is growing within me.
I was twenty-six years old when I received Jesus as my Savior, and I've been blessed with nearly forty wonderful years to grow in my relationship with Him. But more and more I realize lately that I've left not only my youth behind but my middle-aged years as well. Technically, I am now a senior citizen. How is it that such an event comes as a shock?
Billy Graham says, "Growing old has been the greatest surprise of my life." How well I can relate! Of course, he has nearly thirty years on me, so this "senior citizen" thing can stretch out for quite a while. But whether we're at the beginning of that particular season or the end, if we've lived long enough to qualify as a senior, we are certainly "nearing home," as Dr. Graham's book title proclaims.
And that's they key, isn't it? Even unbelievers know their days are numbered, though they may not acknowledge the God who numbers them. Psalm 90:12 admonishes us to "number our days" so we can "gain a heart of wisdom." Acknowledging that God is sovereign, that He is the Giver of life who alone decides when our time here is through, and that He has a purpose for each of our days will enable us to live wisely. On the other hand, choosing to go through life in our own power and denying the existence of God and His claim on our life labels us a fool in God's eyes (see Psalm 14:1).
So how do ensure that we not only live wisely but finish well?
My mother died on August 3, 2011, just one month and one day after her 90th birthday. We celebrated that birthday with cake and gifts, family and friends, while Mom—though confined to a wheelchair—enjoyed herself immensely. Her eyes shone as several generations gathered around to sing to her and celebrate her many years on earth. And though we understood that Mom was at the end of her life, none of us could have predicted that the following month we would be gathered together once again, this time to celebrate the fulfillment of her life and to say a temporary goodbye until we join her in heaven.
My not-quite four-year-old grand niece, Annabelle, seemed perplexed at the contrast between the two events. She attended her great grandma's birthday with joy, happily consuming cake and punch and singing with all her might. But this adorable child has not been raised in church and knows little about Jesus or eternity. When she arrived at the memorial celebration, all she knew was that she'd been told "Grandma's dead." When she scanned the sanctuary and couldn't find her anywhere, she teared up a bit and repeated the words, "Grandma's dead."
Then she sat through the service—squirmed through much of it, actually—as we sang songs of heaven and resurrection. Several people shared favorite memories of the woman who had prayed for us and girded us with her faith. At one point we viewed a video depicting a departed soul being welcomed into heaven by Jesus Himself, as Mercy Me sang "I Can Only Imagine." It was poignant and touching, to say the least.
But to one little girl, whose life on earth was only beginning, it was more than that. It was an event that somehow spoke the truth of "finishing well" to her heart. As we dismissed to go from the sanctuary to the fellowship hall, Annabelle made her way up and down the aisle, stopping to look up into as many faces as possible and to proclaim with heartfelt joy and enthusiasm, "Grandma's not dead. Grandma's in heaven!"
Yes! Annabelle "got it," the entire point of the memorial service—to proclaim that her great grandma had indeed finished well. She had lived as a model of faith for those around her, even in her last days when she was no longer able to walk or even sit for long periods of time. Yet still she read her Bible, prayed for others, and proclaimed God's goodness right up until the end. She had finished well, and was now enjoying eternity with the One she loved more than life itself.
But what about the rest of us? How has my mom's legacy affected those she left behind? Annabelle was obviously deeply affected by her great grandma's life and death, and I pray she will continue to be until she too comes to know the Savior and can pass that glorious legacy on to generations yet to come. I also pray that each of us whose life Mom touched will be drawn closer to the One who numbers our days so we too can "gain a heart of wisdom" and finish well.
I, for one, have been deeply impacted by the entire experience. As Mom's primary caregiver for the last eleven years of her life, I was forced to make many decisions on her behalf, particularly during her last days and hours when she could no longer do so. Thankfully she had put in writing her final wishes, which helped tremendously. Still, I wrestled with making those decisions, second-guessing myself even after she breathed her last and was safely home with her Savior.
"I did my best," I told the Lord in one of our quiet times together. "At least, I hope I did. But sometimes I wonder. I was so weary, so stressed. Did I do the right things? Could I have done a better job, made her passing easier somehow? Oh Father, if only I knew I had finished well!"
The next morning I received an email from an out-of-state friend who had just heard of my mother's passing. After the usual expressions of sympathy, this person went on to speak words that were a healing balm to my troubled heart: "I prayed for you this morning, and I sensed God wanted me to let you know that you finished well."
God is not only amazing and merciful, He is the Author and Finisher of our faith. And because He is faithful, if we will cling to Him He will see that we too finish well. Dr. Billy Graham, who is "nearing home," knows that. My mother, who is already there, certainly knows that. Now I know it too. And one day soon I will hear Him say, "Welcome home, good and faithful servant. Because of my Son, you finished well."
Kathi Macias (www.kathimacias.com) is an award-winning author of 35 books, as well as numerous articles and stories. She is a popular speaker who lives in Southern California with her husband, Al, where she is known as "Easy Writer.