Prayer: It's About Time!
Becky Tirabassi

Crosswalk.com Contributing Writer

2014

20 Sep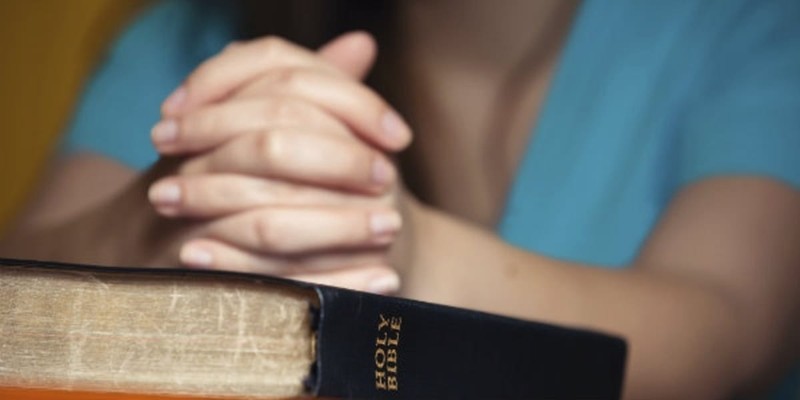 I know you've been to a dozen meetings where the topic of prayer was discussed as something you should do, must do, or need to do. And you even left the meeting convinced that you should, must, and need to pray. Then for whatever reason, you returned to "sleeping in and hitting the snooze button" rather than praying or you allowed busYness to take over.
If that describes you — don't be surprised at your lack of prayer discipline and stamina. Andrew Murray, 19th century author, boldly asserted that the "devil's greatest tool is to keep the believer from praying!"
So how can the average person overcome their laziness, sleepiness or disorganization when it comes to prayer? I have found the secret.
Almost twenty-five years ago, my entire perspective of prayer changed with the help of numerous books by…dead people. Yes, those "classic" books on prayer were not often quoted (or read) by my contemporaries, but they were very cheap to buy in the back of every bookstore. More importantly, they were jam-packed with "one liners" that began to motivate the laziest, most distracted, best-intending people (like me) to pray!
Here is what I discovered: "It's about time" when it comes to prayer.
E. M. Bounds, author of numerous books on prayer, said, "Much prayer, much power. Little prayer, little power. No prayer, no power."
At the time I read one of Bounds' books, I didn't pray or have power in my life. Was it a coincidence? I don't think so. Did I need power in my life? Yes. So the first decision that changed my attitude about prayer was simply to pray more. I didn't have to sound profound when I prayed, I just needed to pray more often.
Leonard Ravenhill was another prayer "giant" who got me thinking differently. His powerful zingers included:
"The people who pray most accomplish most," and
"No man is greater than his prayer life."
Upon discovering Ravenhill's library of books on prayer, I knew I didn't possess the "prayer life" he spoke of. Instead, I had a very haphazard habit of praying only when I needed a quick answer, or when I "felt" like praying. As a result of Ravenhill's words, I determined to focus my "type A" personality on accomplishing things through prayer, rather than just doing things and praying afterward. Guess what? I began to see immediate, serendipitous answers to prayer! This was very exciting and, ultimately, very motivating in establishing a deep desire to pray about everything.
Then I read about Corrie Ten Boom's powerful life of prayer — especially as it became strongest during the Holocaust despite the hardships and disappointments she endured. She said, "Don't pray when you feel like it. Make an appointment with the King and keep it." So many times, I've heard people say, "God wouldn't want me to pray if I didn't feel like it, right?" She blew that excuse right out of the water. Her boldness gave me a new perspective on how to turn my desire for prayer into a "prayer life." Time with God became the most important, non-negotiable appointment on my daily calendar. The result has been almost 25 years of one-hour-a-day "appointments with the King."
Might I be bold with you? If you've been making excuses for why you don't pray — quit talking about it and just do it. Make an appointment with God one day in advance on your calendar. Then have a plan for prayer that includes both talking to God (thanking Him, interceding for others, and confession of sin) and listening to Him through daily Bible reading. And don't hit the snooze button!
Prayer (talking and listening to God) — like any intimate relationship — takes time to develop. If you will make and keep a daily appointment with the King, I promise that you won't hear yourself say, "I should pray. I need to pray." You'll say, "I can hardly wait for my appointment with God — to share my heart with Him and hear His response to me."
---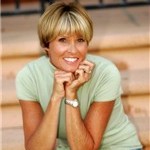 Becky Tirabassi has motivated hundreds of thousands of men, women and students over the last 20 years to change their lives through best-selling books, extensive media appearances, and sold-out speaking events. She currently speaks to adults on prayer and balanced living, and has returned to college ministry and speaking to students across America on topics such as self-image, sex, addictions, and healthy relationships. Her best-selling books on prayer include: Let Prayer Change Your Life, My Partner Prayer Notebook, and Sacred Obsession. She has been a guest on numerous television and radio shows including the CBS Early Show and Focus on the Family, Enjoying Everyday Living with Joyce Meyer and James Robison's Life Today. Her upcoming book, Emails to My Daughter is her first fiction book, and will be released in June 2008. Becky is the founder of Becky Tirabassi Change Your Life® Inc., a multi-media corporation and Burning Hearts, Inc., a non-profit student organization. Visit her at: www.changeyourlifedaily.com.