Pursue God in Life's Quiet Moments
Whitney Hopler

Crosswalk.com Contributing Writer

2012

15 Feb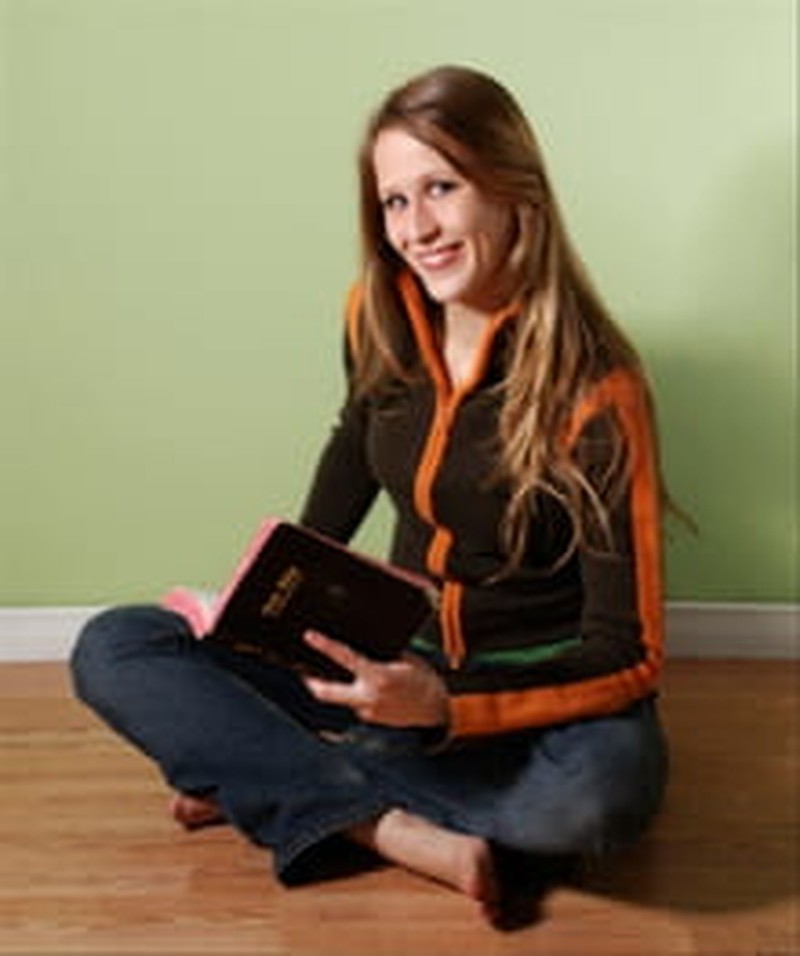 Editor's Note: The following is a report on the practical applications of Karol Ladd's new book, Pursuing God in the Quiet Places, (Harvest House Publishers, 2012).
How much do you really know God? You may have accumulated a lot of information about Him, but knowing God personally is different. Getting to know God personally requires spending time with Him often.
There's always more to learn about God, and the best way to do that is by pursuing God in life's quiet moments, free of distractions. Here's how you can use quiet moments to get to know God better:
Know more about God as the Creator. Spend some time reflecting on the beauty of God's designs for the natural world – from sunsets and mountains to flowers and animals. Take a nature walk to appreciate how God has made what you see around you. Look into a mirror and study how magnificently God has put together your own body. Look into the faces of the people around you and remind yourself that God has made them – and you – in His image. As you consider how God created everything simply by speaking, realize how powerful His voice is and listen carefully for what He has to say to you each day.
Know more about God's presence with you. God has promised to be with you constantly, no matter what. He made you with a desire to seek Him, and he invites you to turn toward Him so you can notice and enjoy His presence more. God is heartbroken when you sin, both because sin hurts you and because it allows evil to interfere with the close relationship God wants to have with you. But since God is merciful is always willing to help you overcome temptation to sin, and to forgive you when you confess and repent of sinful mistakes. So let your love for God motivate you to deal with the sin in your life regularly so you can keep growing closer to the God who wants to be close to you.
Know more about how God provides for you. Since God knows you even better than you know yourself, He knows exactly what you need and when you need it. You can rely on God to provide for your needs and consider the desires that you express to Him in prayer – sometimes in unexpected ways. God loves to give blessings. Keep in mind that when God blesses you, though, He always does so with a good purpose in mind: so that you carry that love forward and bless others. Use each blessing God gives you to serve others as He leads you. Make it a habit to thank God for your blessings regularly, as well.
Know more about how God can help you deal with fear. You never need to be afraid, even in this fallen world, because God is still in ultimate control of the circumstances that everyone goes through. Nothing happens without God's permission, and when He does allow suffering, He makes sure that it accomplishes good purposes in the lives of those who trust Him. Not only that, but God has promised to reward you for choosing faithfulness over fear.
Know more about how God can help you deal with pain. God sees the pain you go through in our fallen world, and He cares. Feel free to pour out your deepest feelings and thoughts to God in prayer, with the confidence that He will answer each of your prayers with what's best for you. Keep in mind that nothing is impossible for God, so even when you can't see a solution to a problem, He does, and He can do something about it. God can open your eyes, as well, so you can see painful situations from His perspective.
Know more about God's holiness. God is self-existent; He doesn't depend on anyone. Yet God invites you to depend on Him, and when you do, you can discover the ultimate love and wisdom. God's holiness stands in stark contrast to people's sins. The more you learn about God's holiness, the more aware you'll become of your own sins and need for redemption. But since God came to Earth in the form of Jesus and traded His righteousness for human sin on the cross, you can be sanctified as holy yourself when you place your trust in Jesus.
Know more about God's power to right wrongs. God loves justice. He grieves when He sees the injustice that sin causes in our fallen world, and He redeems even the worst wrongs when people trust Him to work in those situations. God is a strong and compassionate defender who is able to rescue people from injustice and empower them to overcome it. No circumstance is beyond God's ability to change; all things are possible with God. When you're caught in an unjust situation, pray for the deliverance you need. When you're troubled by injustice that you see other people suffering, ask God to show you the best way to help them, and rely on God's power working through you as you reach out to help.
Know more about how God can guide you. If you approach God with humility, an open mind, and a willingness trust Him, He will guide you with any decision you need to make. God may send you guidance in a variety of ways, such as through the Bible, through thoughts that the Holy Spirit brings to your mind, and wise counsel from other Christians. When you're facing a perplexing situation, ask God to help you see it from His perspective. When you're too distracted to notice the messages God may be trying to communicate to you, spend some time in solitude and silence so you can more listen more carefully for God's voice speaking. Keep in mind that God's voice is always loving, even when what He has to say is challenging. Be willing to act whenever God guides you to take action on something, trusting that God (who knows everything) knows what's truly best for you.
Know more about how God can give you peace. No matter what kind of stress you're facing, God promises to give you the peace you need to deal with it without worrying. Pray about your concerns and ask Jesus to give you His peace, which will empower you to remain peaceful even in the worst situations. The peace that Jesus gives you will overflow from your soul into your relationships with others, healing and strengthening them. God's peace can also bring order into the chaotic situations you face, aligning them with God's will so they work out for the best.
Adapted from Pursuing God in the Quiet Places, copyright 2012 by Karol Ladd. Published by Harvest House Publishers, Eugene, Or., www.harvesthousepublishers.com.
Karol Ladd is a Bible teacher and a bestselling author. Her more than 20 releases includeA Woman's Passionate Pursuit of Godbook and DVD, A Woman's Secret for Confident Livingbook and DVD, the devotional Pursuing God in the Quiet Places, and The Power of a Positive Woman. She is a frequent guest on radio and television and regularly posts positive messages and videos on her website, www.KarolLadd.com. Her most valued role is that of wife and mother.
Whitney Hopler is a freelance writer and editor who serves as both a Crosswalk.com contributing writer and the editor of About.com's site on angels and miracles (http://angels.about.com/). Contact Whitney at: angels.guide@about.comto send in a true story of an angelic encounter or a miraculous experience like an answered prayer.