Reach Out: It's Good for Your Soul
Jan Coates

Author

2011

24 Sep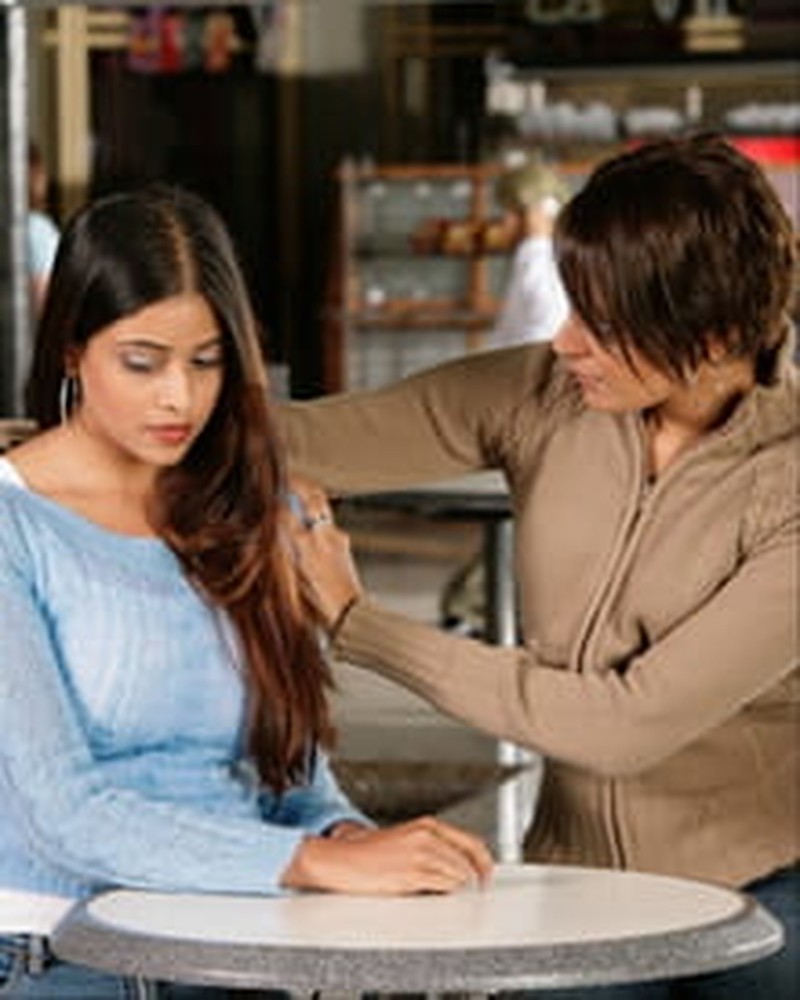 "Sorry, I don't do nametag groups," I said to a well-meaning friend who suggested I attend a divorced mom gathering.
The thought of wearing a nametag and spilling out my past and present life filled me with a paralyzing fear. What if someone labels me "loser"? Nope, I can't allow myself to wear a nametag. I can't be vulnerable with strangers who could peel away the scabs of my past. No thank you.
Then in 1982, a drunk driver killed my only biological son, Chris. I was no longer a mother. My heart broke into a gazillion pieces. I felt like I too had died. Family members and well-meaning friends tried their best to console me. But none of these kind-hearted individuals had lost an only child. None had lost her "mother" identity. I knew God understood the pain of losing His only child. His love, comfort, and compassion nurtured my soul. Yet, I still yearned for human fellowship with those who knew my pain.
Several weeks after Chris' funeral, The Kansas City Star ran an article about the tragic wreck. A reader of this article phoned me and asked me to meet with her and some of her friends. I hesitated until she said, "I know your pain. My son and daughter-in-law were killed by a drunk driver six months ago. Meet with us this Saturday. I believe you will fit right in."
I joined forces with these individuals who had lost a loved one, or who had been maimed, because of a drunk driver, to help form a MADD (Mothers Against Drunk Drivers) chapter in the Midwest. I felt safe among these special friends. I trusted them with the fragmented pieces of my broken heart without fear of judgment. In fact, I wore my MADD nametag to every meeting, to every speaking engagement, and to every broadcast media appearance. God's love, grief counseling, and my fellow MADD friends helped me survive the tragic loss of Chris.
Over time, I held the hands of new MADD members. I spoke encouraging words to their broken hearts. I began praying with many newcomers who bore their raw pain openly with me. How like God to orchestrate support groups so that we can lend a helping hand while sharing the comfort and compassion He so freely bestows on us.
I discovered the more I helped others, the more I healed. The more I healed, the more I transformed from victim to victorious overcomer. Isn't that amazing?
Every day we come into contact with people who have lost a loved one, are in the middle of a crisis, experiencing illness, or just enduring a rough season. When we minister to these hurting individuals, in a group setting or one-on-one, the blessing is always two-way. Here's what the Bible says about reaching out to others:
"You're blessed when you care. At the moment of being 'care-full,' you find yourselves cared for"(Matthew 5:7, MSG).
"Do not be interested only in your own life, but be interested in the lives of others"(Philippians 2:4, NCV).
When you infuse love into a person's life, watch what happens. Here are some tips to help you get started:
1. Use love-filled words. Whether you're emailing, writing a note, or speaking by phone or face-to-face, carefully select your words. Make sure your words are encouraging, uplifting, and demonstrate godly love and compassion.
2. Use appropriate expressions. Smile if appropriate. If you're communicating with someone who grieves or is recuperating from health problems, practice facial expressions that proclaim gentleness and mercy. When consoling face-to-face, unfold your arms. Consider placing one arm around the person you're with, or simply holding their hand. When love is present, words aren't always required.
3. Pray. Pray before you initiate communication. Ask God to give you wisdom as well as the right words. Pray for the individual's situation.
I encourage you to intentionally reach out to others in need and give of yourself with a cheerful heart. Become a conduit of God's love and you'll discover the more you help others, the more your life improves.
A sought after speaker and popular author, Jan Coates' contagious, godly positivity is felt in every word she shares. Her mission is to help others discover how to personally experience a new life—one that overflows with God's joy, grace, and positivity. She is the author of Attitude-inize: 10 Secrets to a Positive You. For more information visit www.jancoates.com or email her at jan@jancoates.com.