Real Hope for Women Recovering from Pornography Addiction
Rhonda Stoppe

Speaker and Author

2019

10 Dec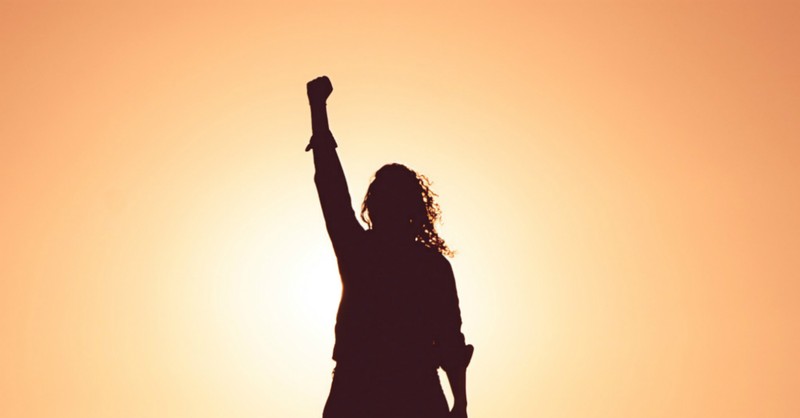 "You're a woman recovering from a porn addiction? Isn't that just a guy's thing?" 
Girlfriend, you're not alone. Advocate for healthy sexuality, Shannon Ethridge says, "The idea that it's just a 'guy's issue' is one of the biggest myths of our day. We can't forget that the male and female brains are both wired to respond to visual stimulation with sexual arousal," says the author of the popular Every Woman's Battle series.
So, what's the big deal? I mean everyone looks at dirty pictures from time to time––right? We're not prudes, are we?
The hard truth is that looking at pornography may start out as a casual thing, but as with any sin what we feed our flesh, our flesh will crave.
Surveys reveal that most women battling porn addictions began secretly when they were between the ages of 13 and 17. If this is your story, and you've been viewing porn since adolescence, it's no wonder the addiction seems impossible to break.
For many women the door they naively opened as a teen has become an angry dragon demanding to be fed.
Maybe you can relate to Lydia's comment: "One side of me despises it, and a darker side of me craves only meaningless degrading sex. How can I love something I loathe?? And then I hate myself for being able to find enjoyment in something so far from the way sex is designed to be."
Of the women surveyed in the Dirty Girl's Ministries online community, 87% say they feel or have felt "out of control" when it comes to the matter of masturbation; 70% say the same about sexual fantasies.
But, if you're working to recover from pornography's grip, you don't need statistics to tell you about the shame, isolation, or helplessness you've experienced from this secret sin.
What you need is support to help you break free, and hope to be victorious over this roaring lion who comes to kill, steal and destroy all that is good that God has for you. Let's look at 5 points to give you hope and help on your path to recovery:
Photo Credit: ©Unsplash/Miguel Bruna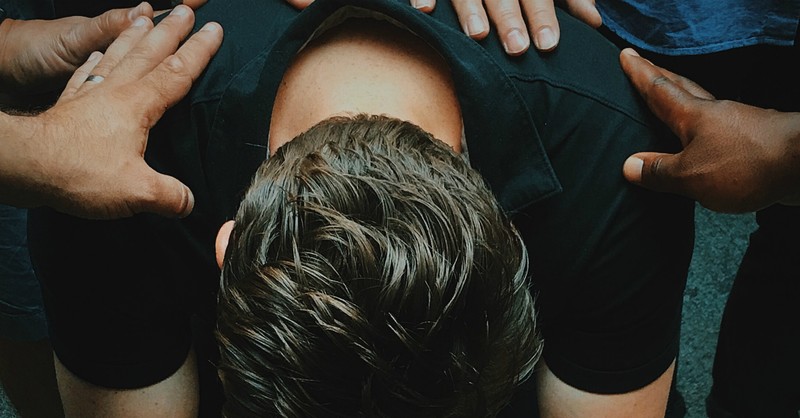 1. Realize You're Not the Only Christian Who Struggles
Consider the story of Jenny, director of operations at DGM. She grew up in a conservative Christian home. Away at college she discovered online temptations. In a private corner she entered sexual chat rooms, but then moved to visual pornography. This led to viewing porn every day.
One of Satan's schemes is to divide and conquer. When he can pull you away from the very help and hope you need from the Christian community, he knows he can keep you in his clutches with isolation and shame.
Hebrews 3:13 (NKJV) says, "But exhort one another daily, while it is called "Today," lest any of you be hardened through the deceitfulness of sin."
James 5:16 (NKJV) says we should confess our trespasses to one another and pray for each other. When you make your sinful struggles known to a trusted community, you invoke the help and prayer support of other Believers.
Think of Exodus 17 where Moses, with arms raised toward heaven, interceded while Joshua fought the battle. And then, when Moses' arms got tired, Aaron and Hur helds his arms up for him. God's power for victory is unleashed when you invite trusted mentors to pray for you and walk with you as you battle your addiction.
I get it, admitting your frailty is humbling. But God promises to give grace to the humble (1 Peter 5:5 NKJV). I'm not suggesting you throw yourself out there for the whole world to know your struggle, but it's important to ask God to guide you to a safe people for help and support.
The book Coming Clean is a free biblical resource that can help you:
- learn what to look for in a good accountability partner
- learn to treat accountability as a lifestyle rather than a last resort
Photo Credit: ©Unsplash Jon Tyson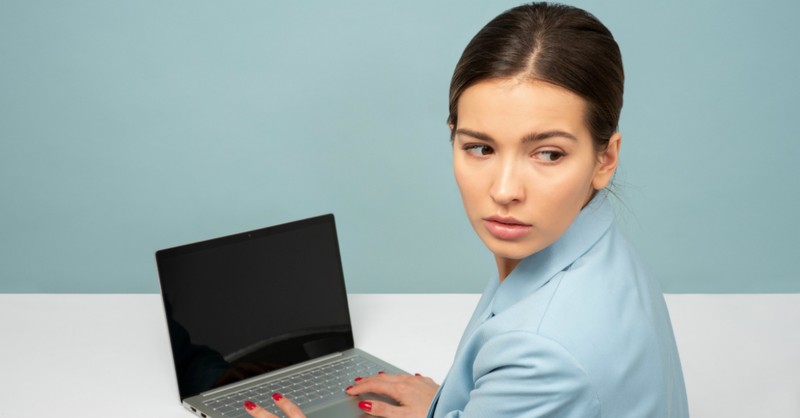 2. Recognize Your Enemies
While it is easy to blame Satan for your plight, it's important to recognize the three enemies afoot:
1. Your own flesh. Opening the door to pornography seduces your flesh to lust for more. Anyone addicted to porn will agree that the insatiable lust is never satisfied. And giving in after you've promised yourself never again leads to feelings of shame and regret.
Maybe you can relate to James' description: "Each one is tempted when he is drawn away by his own desires and enticed. Then when desire has conceived it gives birth to sin; and sin, when it is full-grown, brings forth death" (James 1:14-15 NKJV).
2. The world system is also working against you. "For all that is in the world––the lust of the flesh, the lust of the eyes, and the pride of life––is not of the Father, but is of the world (1 John 2:16 NKJV).
The world creates ways to tantalize your flesh, always seducing but never satisfying. When the world's seductions come to call, run to your Father for help. And enlist the help of your support community.

Signing up for an online protection service is a good safeguard as well.
3. Satan is the enemy working overtime to destroy you. You must recognize that this addiction is a battle not against flesh and blood, but against principalities of darkness whose one goal is to steal, kill and destroy all that God has for your life (see: Ephesians 6:12, John 10:10).
But take heart, because Jesus came to give you life and set you free from sin's grasp.
If you've surrendered to Him as your Savior and Lord then "You are of God little children, and have overcome them, because He who is in you is greater than he who is in the world." (1 John 4:4 NKJV).
Photo Credit: ©Unsplash/Icons 8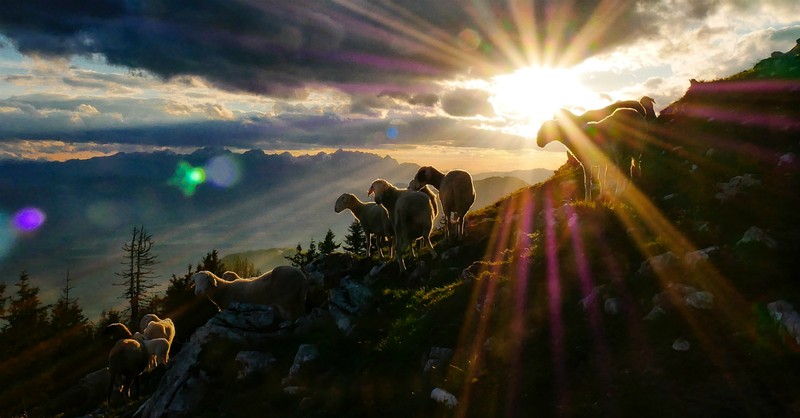 3. Remember Jesus Cares
The Apostle Peter penned, Casting all your care upon Him for He cares for you (1 Peter 5:7 NKJV). From Peter's own experience he testifies of Jesus' tender care.
Recall when Peter denied Christ. In shame, Peter pulled away and went back to his fishing career (John 21:3 NKJV). Similarly you might be tempted to pull away from Jesus when the pull of porn makes you feel like you've failed Him yet again.
Jesus knew the plans he had for Peter––who would become a powerhouse evangelist and rock of the church. And Jesus knows the plans He has for you: "For we are His workmanship, created in Christ Jesus for good works, which God prepared beforehand that we should walk in them" (Ephesians 2:10 NKJV).
Jesus wouldn't hear of Peter's retrieval. He went after the man broken by his own failure. Jesus sought Peter to restore him and give him hope. If you're truly saved, Jesus pursues you as the shepherd seeking his lost sheep (Luke 15:4).
Don't let your addiction define you or steal from you all that God has for you. You must partner with Jesus and godly supporters to slay this angry dragon.
Not only did Peter have Jesus, he had a community of support. The disciples knew of Peter's failure, but they didn't forsake him. In the same way, it's vital for you to be a part of a Christian community who'll offer you support to battle the shameful grip of pornography.
If God ignited revival through a man who vehemently denied Christ, He can do through you more than you ever dreamed. Satan knows this too. That's why he works to keep you in the clutches of sin and shame.
With God's help, you can break free to proclaim a powerful testimony of God's grace. Listen to the strength God provides: "Thus let all Your enemies perish O Lord! But let those who love Him be like the sun when it comes out in full strength" (Judges 5:31 NKJV).
Photo Credit: ©Unsplash Jaka Skrlep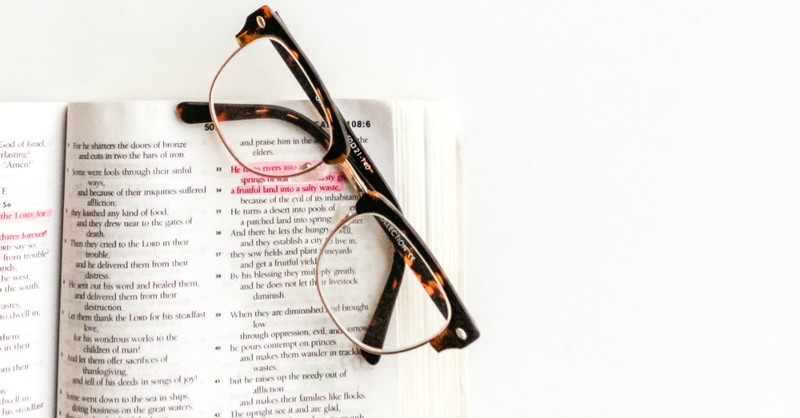 4. Recite Scripture
Memorize Scripture to equip yourself with the Sword of the Word––your weapon of warfare. "For the weapons of our warfare are not carnal but mighty in God for pulling down strong holds" (2 Corinthians 10:4 NKJV).
The more you saturate your mind with Bible study, memorization, meditation and prayer the greater your arsenal against daily seductions. To neglect washing your mind with the water of the Word is to render yourself powerless against your battle with sin.
Whenever the enemy whispers lies, fight back with scripture.
When Satan tells you God can't love someone dirty like you, so just give up, fight back with Romans 5:8 "But God demonstrates his own love for us in this: While we were still sinners, Christ died for us." Jesus died for you at your absolute lowest point, and he'd do it again if it would save you from condemnation. God's love is not swayed one bit by our sin.
When Satan whispers, God can never use someone like you, fight back with 1 Corinthians 2:9. It's a great verse to memorize and recite aloud whenever you're tempted to think God doesn't have good plans for your life: "Eye has not seen, nor ear heard, nor have entered into the heart of man the things which God has prepared for those who love Him."
As a side note, it's interesting that this verse doesn't focus on what steps you should take to experience all that God has prepared for your future. Rather, the point you must understand is God defends and accomplishes extraordinary things through those who love Him wholeheartedly.
When the religious leaders asked Jesus what was the priority of life, He replied that it was to love the Lord with all your being (see Mark 12:30). Fall more in love with Jesus through prayer and reading Scripture. Daily ask God to help you love Him more than anything this world has to offer.
Photo Credit: ©Unsplash/Sincerely Media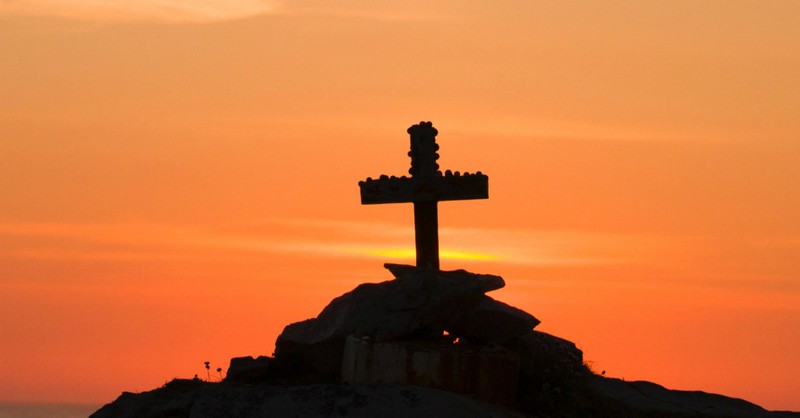 5. Realize What's at Stake
Galatians 5:1 says, "Stand fast therefore in the liberty by which Christ has made us free, and do not be entangled again with the yoke of bondage."
Being free for the sake of freedom is not the goal. Breaking sin's shackles sets you free to serve Christ in wholehearted devotion. God's Kingdom purpose for your life is to be His ambassador––proclaiming hope to the lost.
Happiness and comfort are unworthy goals. If this is your pursuit you'll likely end up stuck in the sins that entangle you.
Anything that steals your passion for Jesus jeopardizes your walk and renders you powerless for His Kingdom purposes. Think of it, when you succumb to satisfying yourself through pornography, not only will you never be satisfied, but for momentary pleasures you'll exchange all that God would do through you.
Hebrews 12:1 says to lay aside the sins that ensnare you so you can run with endurance the race set before you. When you make your life's purpose to run with your eyes fixed on Jesus, you'll be less focused upon yourself, your lusts, and your failures.
When this happens God's "able to do exceedingly abundantly above all we ask or think, according to the power that works in us" (Ephesians 3:20).
What if you begged God to help you break the bonds of addiction so He can make you a powerhouse for His Kingdom and His glory? James 4:2 says, You have not because you ask not. So, what if you ask? What if?
Photo Credit: ©Unsplash/Samuel McGarrigle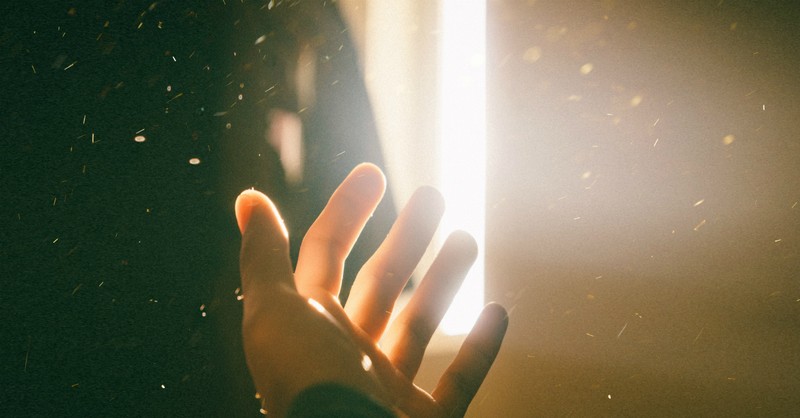 6. Remain in the Light
Here are promises from God: "Come now, and let us reason together," Says the Lord, "Though your sins are like scarlet, they shall be as white as snow; Though they are red like crimson, They shall be as wool" (Isaiah 1:18 NKJV).
And "If we walk in the light as He is in the light, we have fellowship with one another, and the blood of Jesus Christ His Son cleanses us from all sin" (1 John 1:7 NKJV). Can I get a Hallelujah?!
If Jesus Christ reigns in your heart, then don't believe Satan's lies that you cannot be freed from addiction. Be prepared for battle, you're in for the fight of your life––but it is worth whatever it takes to be set free.
Remember that you are not alone, The Holy Spirit dwells in you to give you strength. Determine to daily to saturate your mind with Scripture, and take every thought captive to the obedience of Christ (2 Corinthians 10:5). Repent as often as necessary and keep trying.
Failing is not failure. Failure is when you give up.
Finally, don't go it alone. Enlist the help of godly counselors, Christian online support, and internet accountability resources.
---
Rhonda Stoppe is dedicated to help women LIVE LIFE WITH NO REGRETS.
Rhonda is the author of 6 books including: Moms Raising Sons to Be Men , and Real Life Romance. Her newest book is The Marriage Mentor, is co-authored with her Pastor-husband, Steve Stoppe. (Harvest House Publishers) With over 30 years experience of helping women build a life with no regrets as a pastor's wife, mentor, speaker, author, mom & grandmother. She's a regular guest on Focus on the Family co-host of The No Regrets Hour, and other popular Christian Radio broadcasts. Rhonda helps women to:
Break free from regrets that hold them back
Grow in wholehearted devotion to Christ
Find victory over people-pleasing
Have the marriage others only dream about
Build a godly legacy to become more influential than they ever dreamed possible
Rhonda is passionate to share the gospel and teach women the sound doctrine of scripture. Rhonda and Steve have been married 38 years and live out their own real life romance on their ranch in Northern California. To invite Rhonda to Speak at your women's event, or to book the Stoppe's No Regrets Marriage Conference please visit: www.NoRegretsWoman View: Promo Video & marriage videos
Photo Credit: ©Unsplash Dyu Ha
---