Relationships are a Mess Worth Making
Whitney Hopler

Crosswalk.com Contributing Writer

2007

27 Mar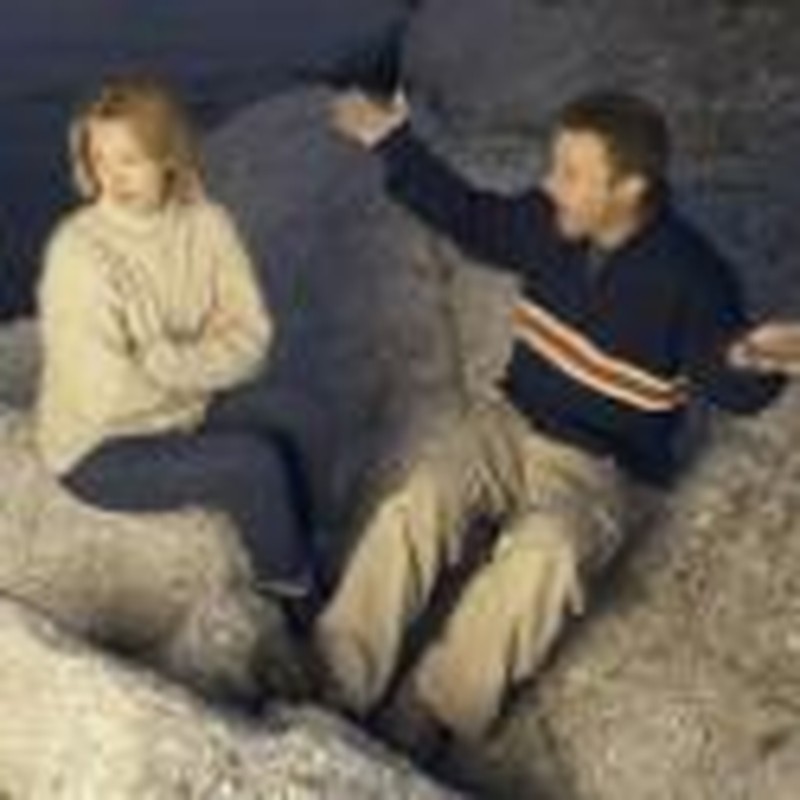 Editor's Note: The following is a report on the practical applications of Tim Lane and Paul Tripp's new book, Relationships: A Mess Worth Making, (New Growth Press, 2007).
Your spouse argues with you. Your child rebels. Your boss criticizes you. Your friend betrays you. Your neighbor irritates you. Relationships are often a mess – full of stressful conflict and tough problems. But they're worth it, because God uses them to help you become the person He wants you to be.
Here's how you can find hope as you dig into messy relationships:
Trade fantasy for reality. Realize that no relationship ever delivers what you dreamed it could. Ask God to help you recognize what unrealistic expectations you have for your relationships, and give them up. Understand that it's normal for sorrow and joy and sin and grace to co-exist in all your relationships, because all people are imperfect. Know that there are no secrets that guarantee problem-free relationships. Recognize that all the pain you experience in your relationships is meant to remind you of your need for God, and all the blessings you experience in your relationships points you to what you can find only in God. Know that God made you for relationships – with Him and other people. Expect God to use every one of your relationships to accomplish good purposes in your life. Realize that you can rely on God's help and strength for all your relationship needs. Remember that God cared so much about relationships that He sent His Son to die for the sake of people's relationships with Him. So don't avoid relationships; embrace them with hope, trusting that they're worthwhile.
Look to God as the ultimate model of relationships. Know that, as someone made in God's image, you were made to reflect His likeness (Father, Son, and Holy Spirit in relationship) by living in community. Instead of letting your relationships be driven by your personal desires, let the bigger agenda of God's glory motivate you as you interact with others. Remember that God is always with you, dwelling in community with you so you can build healthy community with other people. Recognize that your identity as a human being is tied to community. Know that if you deny, avoid, escape, misuse, exploit, or destroy relationships, you're actually denying your own humanity. But also know that every time you move toward someone else in compassion, you affirm your humanity and the other person's humanity as well, thereby honoring God, who made you both. Understand that your relationships will be the most satisfying when you enter them not just to please yourself or another person, but to please God.
Deal with sin wisely. Understand that when you let your own agenda – instead of your relationship with God – rule your heart, that sin will harm your relationships. Consider to what extent you're giving your allegiance to other gods, such as comfort, control, material things, power, success, and approval. Ask yourself what motivates you to form relationships with other people: Are those relationships ends in themselves, or just a means to the end of getting what you want? When others sin against you, avoiding reacting with in sinful ways yourself, such as holding grudges, becoming bitter, praying for vengeance, or gossiping. Instead, pray for God to help you respond with patience, humility, forgiveness, and gentleness. Remember that God will help you overcome any sin in your relationships. Trust Him so you can trust others and build healthy relationships.
Be willing to do the work relationships require. Recognize that all your relationships are gifts from God that you should manage with great care. Know that it's worth it to invest in the time and energy necessary to begin and maintain your relationships. Don't shy away from giving others grace, since God has given you grace. Be humble, refusing to hold others to a higher standard than that to which you hold yourself. Be gentle, being careful not to damage others who interact with you. Be patient, placing the needs of others at least as high as your own needs. Be forbearing when you're provoked. Don't love people with limits hat are driven by your own perceived needs or interests. Make sure that others don't feel as if they must always return a favor to keep you happy with them. Understand that God's purpose for your relationships is not for you to get what you want, but to give you what you need. Know that when you're frustrated in a relationship, God is at work revealing where you've given in to a selfish agenda and helping you grow.
View your relationships as a form of worship. Understand that where you derive your sense of identity will determine how well you relate to others. Remember who you are in Christ – God's beloved child who is forgiven and free – rather than getting your identity from lesser things like your circumstances or other relationships. Decide to live based on the confidence and strength available to you in Christ instead of trying to get those things from the people and situations around you. Realize that your relationships will be much healthier if you don't put pressure on people to give you what only God can give you. Worship God as the Creator through your relationships by recognizing that each person is the wonderful result of His work. Value each person's individuality and accept the differences between you. Worship God as sovereign through your relationships by respecting the influences God has placed in other people's lives and the ways those influences have shaped them. Understand that your ways aren't necessarily better than their ways. Don't try to reshape them to fit your personal preferences. Worship God as Savior through your relationships by acknowledging that you are a sinner in relationships with other sinners. Remember that each of you is still a work-in-progress with God. Avoid being self-righteous, impatient, critical, or judgmental. Focus on dealing with your own sins instead of those of other people. Don't try to do something in someone else's life that only God, the Savior, can do. Realize that, when you let God's love flow through you to another person, God will use that relationship to accomplish redemptive purposes in that person's life and also in your own.
Use the power of words wisely. Be aware that words have incredible power to either bless or harm people. Understand that the words you speak reveal what's truly inside your mind. Ask the Holy Spirit to renew your mind so you'll be able to think positive thoughts, which will lead to positive words that will encourage others. Use your words to bring glory to God and help establish His will for your relationships, instead of your own agenda for them. Speak wholesome words that are concerned about other people's needs. Refrain from saying anything to others that isn't helpful to them. Before you speak, ask yourself what the people you're relating to need most at that time, and try to address those needs as you speak to them. Pray for wisdom to say the right thing in the best way, and ask God to use your words as He works for good in people's lives.
Deal with conflict wisely. Know that conflict is an inevitable part of relationships, and that the closer you are to someone, the more conflict you're likely to have. Choose to face conflict head-on, understanding that, if you do, God will use the conflict to make you more like Christ, with a real love for Him and others. Recognize that conflict often results from your own desires (for comfort, pleasure, recognition, power, control, or acceptance) that clash with other people's desires. Don't allow your desires to become more important to you than your relationship with God. Expect God to use difficult experiences in your relationships to show you what you're living for besides Him. As He reveals these issues to you, humbly ask Him to purify your heart and transform you. Recognize the default strategy you use in conflict to try to get what you want, and focus on changing your strategy to one that reflects trust in God. Repent of the wrong ways you've been dealing with conflict, and depend on the Holy Spirit to help you learn to deal with conflict in healthy ways. Consider the needs and desires of the people with whom you're in conflict. Rely on God's help to be patient and renounce revenge. Make a plan to approach people you need to confront, and in that meeting: Own whatever personal sin you've brought to the situation, Name the problem, Explore possible solutions, Implement the agreed-upon solution, Evaluate how the solution is working, and Be willing to get outside help if needed from someone who will respect both sides of the conflict.
Forgive. Realize that God expects you to always be willing to forgive in all your relationships, since God has forgiven you. Rely on God to help you forgive, trusting that He will help you do it, despite your feelings. Understand that when you forgive, you're making a conscious choice not to make the offender pay for the offense, not remind the offender of what he or she has done in an effort to control, not bring up the offense to others and slander the offender, and not dwell on the offense yourself. Remember that, although forgiveness is costly, the price you'll pay if you choose not to forgive is much higher – bitterness that will poison your life. Expect that, if the initial act of forgiving people, you'll need to keep forgiving them each time you remember the offense. If the people you have forgiven repent, then reconcile your relationships with them. But if they don't repent, know that you still maintain an attitude of forgiveness toward them before God, because that is your responsibility. Understand that forgiveness doesn't mean pursuing peace at all costs, such as by giving people permission to abuse you. Know that you can forgive people while still holding them accountable to you and other authorities (such as the police or church leaders) for their actions. When you apologize to someone you've offended, don't just say you're sorry. Be sure to also name the sin, confess that it was wrong, and ask for forgiveness.
Embrace the hope God offers you. Expect difficulties in your relationships as a normal part of living as broken people in a fallen world. But as your relationships push you to the boundaries of your own strength, reach out to God for new strength that you can count on Him to provide. Pray for God to use your relationships to help you develop strong character qualities like humility, gentleness, patience, perseverance, forgiveness, forbearance, kindness, and love. Remember that God is always present with you, ready to help you. Recall His promises from the Bible and let them encourage you and others. Recognize the tremendous potential you have in Christ for healthy relationships.
Serve others. Ask God to help you genuinely care about other people's burdens and help you rise beyond selfish concerns to regularly serve them. Keep in mind that your circumstances don't determine whether or not you can serve; remember that Jesus served others in the midst of His greatest crises. Understand that a person's worthiness doesn't determine whether or not you should serve him or her; recall that Jesus served many people who didn't deserve to be served. Get rid of the mistaken notion that the way to become great is to climb the world's ladder or power. Know that, in reality, the way to become great is to be humble enough to serve others as God leads you to do so. Remember how God has reached out to you with grace, and let your gratitude for that motivate you to reach out to others with grace. Realize that there is nothing more God-like than serving others, since God redeemed our fallen world through service and sacrifice. Reflect on a few specific relationships in your life, such as a loved one, a difficult person you usually avoid, and an enemy. Then think and pray about ways you can serve each of those people in the coming months, and put your plan into action. As you serve anyone God leads you to serve, treat them with love, as if they were part of your own family. Honor them as people of value. Don't exclude people simply because they're different from you; accept them. Help people shoulder their burdens by using your time, money, talents, possessions, and reputation to give them assistance as God leads you to do so. Be patient with people when they irritate you, and tolerate weaknesses and idiosyncrasies that aren't sins.
Show mercy. Realize that you need God's mercy just as much as anyone else does. Let your gratitude for the compassion, sympathy, forgiveness, and rescue that God gives you motivate you to offer mercy to others. Whenever you encounter someone in need and sense God leading you to help that person, act on that urging. Expect suffering to sometimes occur in your relationships, and be willing to endure it. Don't abandon people in their poverty, whether it's economic, spiritual, or social in nature. Don't show favoritism to people. Persevere in hardship. Be willing to leave what is comfortable to you so you can share what God has give you with others. Overlook minor offenses, and be willing to forgive major ones. Don't compromise what is morally right and true. Turn to God daily for fresh mercy in your own life so you can continue to offer mercy to others.
Invest your time and money wisely. Study how you regularly spend your time and money and ask yourself if the choices you're making about those resources reflect what God says is most important. If the values your calendar and checkbook reveal don't align with God's values, pray for Him to change your thoughts and give you the desire to do His will. Be generous about using your time and money to help other people God leads you to help. Be proactive, working passionately to find ways to bless others. Seize opportunities that come up in your relationships to help and encourage others as often as possible.
Seek God's vision for your relationships. Pray for God to help you understand what is going on in your relationships, point you to where you should be going, and tell you how to get there. Ask God to give you His perspective on who you truly are, and to help you trust in the realities of His presence with you and provision for you. View your relationship struggles from the vantage point of God's relentless love for you. Don't despair when you encounter challenges in your relationship; turn to God for help, trusting that you can count on Him. Relate to other people on the basis of what God has provided, instead of on the basis of your personal strength, the size of the problem, or your track record.
Influence others. Develop the kind of strong character that inspires other people and represents Christ well in the world. Minister to people God has put in your life – single parents who need childcare, couples who need mentoring, teenagers who need guidance, elderly people who need companionship, etc. Do all you can to bring God's light into a dark world by letting His love flow through you into other people's lives. Openly and honestly share your own struggles with others and tell the story of how God is working in your life to help you overcome them. Realize that whenever you reach out to minister to other people, you not only bless them, but you honor God as well. Let your gratitude for Christ's willingness to enter your messy life motivate you to enter other people's messy lives with the love He gives you for them.
Adapted from Relationships: A Mess Worth Making, copyright 2006 by Tim Lane and Paul Tripp. Published by New Growth Press, Greensboro, N.C., www.newgrowthpress.com.
Tim Lane and Paul Tripp work together at the Christian Counseling & Educational Foundation in Glenside, Pa., where they counsel and teach. They both have M.Div. and D.Min. degrees and lecture at Westminster Theological Seminary in Glenside. Together they wrote How People Change and lead church-based counseling training courses using CCEF's Transformation Series. Both men were pastors before coming to CCEF – Tim in Clemson, S.C. and Paul in Scranton, Pa. Tim and his wife Barbara have two sons and two daughters. Paul and his wife Luella have three sons and a daughter. Paul is also the author of Age of Opportunity, War of Words, Instruments in the Redeemer's Hands, and Lost in the Middle.