Reluctant Entertainers: Singles Can Offer Hospitality, Too
Sandy Coughlin

Crosswalk.com Contributor

2008

19 Jan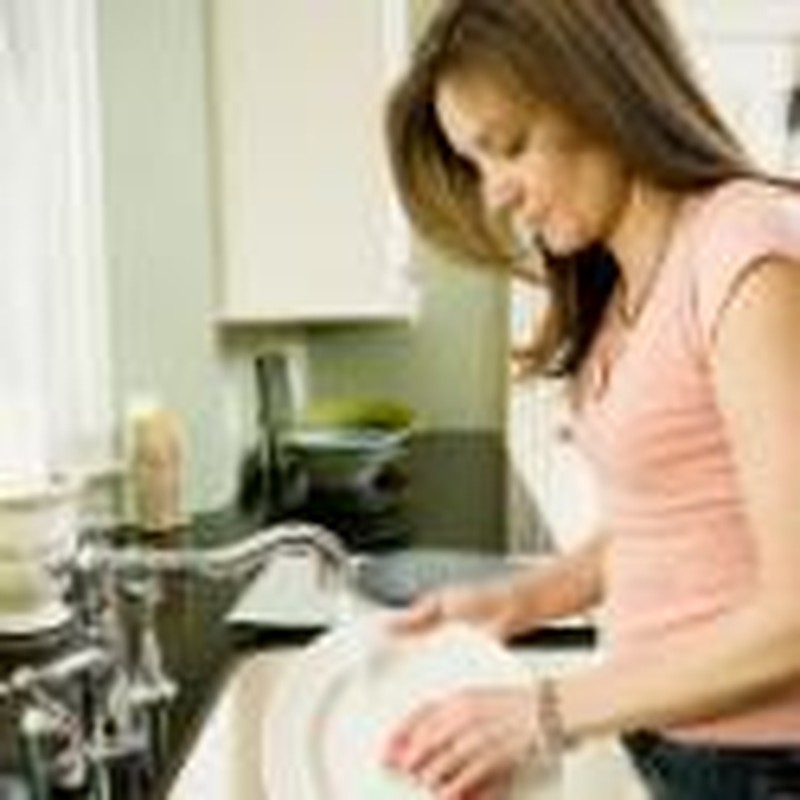 "…Let us consider how to stir up one another to love and good works, not neglecting to meet together, as is the habit of some, but encouraging one another, and all the more as you see the Day drawing near." Heb 10: 24-25 (RSV)

Myth: I need to be part of a "couple" in order to offer hospitality.
Buster: Reach out. Keep it simple. Have a plan.

I recently received an email from a friend asking me to write about hospitality for singles. This is what she shared with me:

When the kids were younger and I was married I loved to entertain. After the divorce I think that part of me disappeared, also because hospitality was such a "family" affair and we all had our part. Back then our friends kind of disappeared after we divorced - so sad, but true. Divorce is such a rotten part of society and families. I never thought it would be part of my life.

Do you have single friends who entertain? If so, maybe a post on "singleness" would be appropriate!

I can't help but think back to my single days. Accepting the state you are in when you don't want to be there is tough. It becomes a matter of trusting God and moving on from there. Spending more time with family and friends is one way to improve the quality of your life, regardless of your current state. Connecting with others is so important.
Love gives us the vision to see others through God's eyes, and the compassion to get involved. It frees us from fear and gears us up to reach out to those around us. But we have to be willing to take a risk!

It can be scary entertaining alone. But by keeping it simple and having a plan, it really can come together. I think of my friend Jenny in her single years. She was very good at having other couples over. She would tell each person what to bring. And when we arrived at her home, she'd grab one of the married guys and ask them to BBQ the meat.

Enlisting the men's help took the pressure off of her to have to do everything. Besides, guests want to get in and help! Some wonderful memories resulted from Jenny's willingness to host others in her home. One evening we pushed the furniture aside and a guest taught us some dance moves. Cha-Cha!

Perhaps you're worried about entertaining a family in your single-person dwelling. What about putting up a badminton net or buying a bocce ball or croquet set if you are having an entire family over?

A single person can host community groups or social groups and include a meal or plan it as a potluck. Divorced parents can host other divorced parents. Single parents can host other children and those children's parents. Or host a luncheon where you invite just girlfriends, if you are not comfortable having a married couple over.

Meal planning can be rather simple, especially if cooking is not your strength. Because we live in a "Costco era," where buying pre-made meals is so accessible, it's easy to buy a main course and then ask your guests to bring the rest of the dishes. Divide things up among your guests, throw a pan of brownies into the oven for dessert, and make a homemade chocolate sauce for topping.

If conversation is a worry to you, check out Igniting Conversation for some great tips!

It might take some time for you to segue from the world of singleness into the world of "entertaining" or opening up your home. Much depends on how you view yourself. Sometimes singles don't feel they identify well with married couples, so they don't even try or are afraid to try. And married couples sometimes drop the ball on reaching out to unmarried individuals. But we can learn a lot from others, single or not, and others can learn a lot from us. If you have children, it's especially important to model the importance of hospitality. Communing or "community" is so important no matter what state we are in.
Please encourage someone single today. Maybe someone comes to mind and you could invite that person over for dinner. Or, pass this article on to someone who needs the extra boost. My single years taught me the more I reach out to those around me, the more those people become "family" to me!

I am encouraged by Reinhold Niebuhr's prayer: Serenity accepts the things we cannot change. Courage changes the things we can.
---
Sandy Coughlin is a wife and mother of 3. She loves her family and loves blessing other people's lives by entertaining in her home. Sandy's husband, Paul, (who used to be the reluctant entertainer) has come on board, and they often offer hospitality together. Sandy and Paul co-authored a book called
Married but Not Engaged
(Bethany House, Aug. 2006). It's written to women who are married to "checked out" or emotionally absent men and who want to create a more satisfying, intimate relationship. This article was adapted from Sandy's regularly updated blog "
4 Reluctant Entertainers
," which you can visit at
www.reluctantentertainer.com
. Get more information on Married but Not Engaged by clicking here.

**This article first published on January 18, 2008.