Resisting Constant Temptation
Carole Lewis

Author, Give God a Year

2010

2 Jun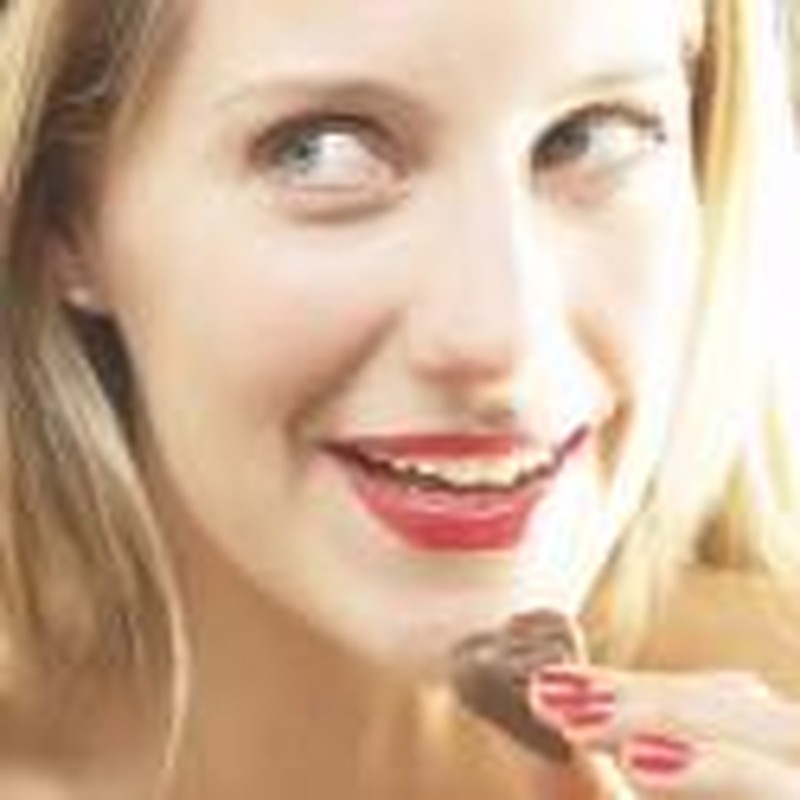 Editor's Note: Read Part I of this series on temptation here.
No temptation has seized you except what is common to man.  And God is faithful; he will not let you be tempted beyond what you can bear.  But when you are tempted, he will also provide a way out so that you can stand up under it.  1 Corinthians 10:13
What is your greatest desire today?  Is it for a healthy body, or a healthy marriage?  Do you long to see your children following God?  Whatever it is, I can promise you that there will be temptations on a regular basis to keep your desires from becoming realities.
I have a good friend who has lost over 100 pounds and she has recently been struggling with her eating. When I asked her what was going on, she said, "I'm eating crackers. Go figure!" The enemy can use anything to tempt us, but his desire is to get us off track one more time so that we don't reach the goal.
My day of reckoning came the second weekend of January 2009.  We were attending a First Place 4 Health Change Your Life Event in Brandon, Mississippi.  A precious girl picked us up at the airport and gave each of us an adorable polka dot box, filled with snacks, for our hotel room.  There were fruit and 100 calorie bags of crackers, along with two large sugar cookies in the shape of the state of Mississippi! 
Vicki Heath, who does not have the problem with sweets that I do, opened one of the cookies after lunch and broke off little pieces for each of us to taste. Vicki only eats sweets that are "worthy," but I, on the other hand, don't seem to know the difference between worthy and unworthy because once I get going, I don't stop.
After we had each had a taste of the cookie, Vicki folded the cellophane and put the other half of her cookie back into the box. By the time we reached our hotel, all I could think about were my two cookies inside that box.  I propped up in bed with a cup of coffee and promptly ate both of those cookies.  My reasoning was that I was going to eat them before the weekend was over so why not just do it and get it over with!
How could I have known that God would ask me to share my story the next day with 300 men and women?  I changed number four on the "My Part" card*  from "Stay on Live It and keep my Tracker" to "No high-fat, high-sugar desserts."  You see, I cannot handle desserts.  Plain and simple, I am not tempted to overeat on fruits or vegetables, but when I start eating desserts, I overeat on other foods as well.
The next four weeks were wonderful because I had given up high-fat, high-sugar desserts. I lost weight every week and was feeling very confident until… February 13th rolled around. My daughter, Lisa, came over to help me clean house and brought six, little chocolate cookies in a Valentine bag for her daddy to eat.  She watched the Paula Dean show and told me how easy these cookies were to make.  Well, Johnny only ate one of the cookies and left the bag with the remaining five cookies on his night stand all day. 
I kept thinking about those cookies and wondering what they tasted like. I honestly intended to only eat one of the cookies, but after eating one, I ended up eating all of the cookies.  My behavior continued the next day, which was Valentine's Day.  We attended a party where there were desserts in abundance and before the party was over, I had sampled several of the desserts.  As I began eating the sweets, I began overeating on other foods and continued overeating for the rest of the weekend.
Monday morning showed a two-pound gain on the scale… once again. When will I learn?  Why can I not resist?  The truth is that I can resist. Philippians 4:13 tells me that I can do everything through Him who gives me strength.  The problem is that when temptation comes and I begin entertaining it in my thought life, I am doomed to failure.  God has been faithful to help me, "as long as I want His help."  When my desire for food is greater than my desire for Him, that's when I get into trouble.
Do we want to overcome so that God can bless us with the deepest desires of our heart?  If so, we have the power to do it and that power is found in Christ.
No, in all these things we are more than conquerors through him who loved us.  For I am convinced that neither death nor life, neither angels nor demons, neither the present nor the future, nor any powers, neither height nor depth, nor anything else in all creation, will be able to separate us from the love of God that is in Christ Jesus our Lord. Romans 8:37-39.
Next Week: Conquering Relapses
---
Carole Lewis is the National Director of First Place 4 Health. This excerpt will be included in the upcoming release,
Give God a Year
, available from Regal Books in December. For more information on First Place 4 Health and Carole Lewis' books, visit
http://www.firstplace4health.com/
.