Revive My Heart, Lord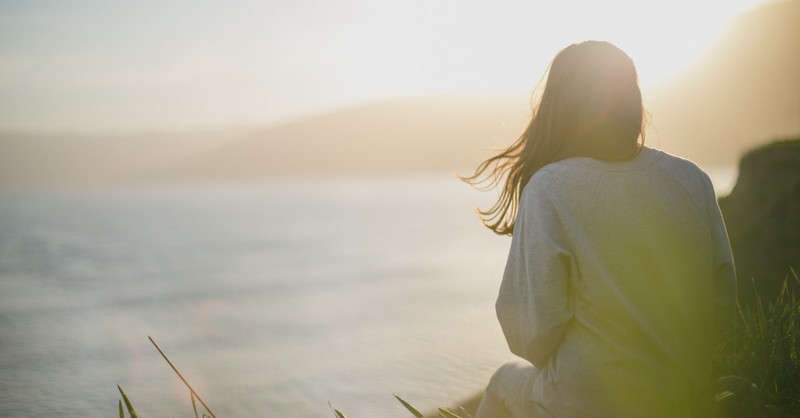 Whether it's a pedicure, walk at the beach, alone time with the Lord, great cup of tea or time with sisters at heart, most of us gals are often looking for those rejuvenation moments. So much of life whirls around us, needing us, demanding from us and threatening our pure focus on the things which matter most that those times of renewal can be like an oxygen mask as we swim through life.

My husband and I just got back from an unusually long summer get-away. I was hoping and praying for the Lord to rejuvenate my heart after a season of personal stretching and heartache. As we camped our way across several of the nation's most beautiful National Parks we saw God's handiwork gloriously on display. I was reminded of His power and majesty.
In my prayers I reminded Him (as if He needed my help to remember) that if He could create all this splendor with a word, He could change some of the situations back home that burdened my heart so deeply. There seemed to be silence between us. As the days of our vacation neared their end (and a real bed with hot showers everyday approached) I wondered at the state of my heart. Why hadn't God "fixed" it when I was doing my very best to wait on Him and why did I fell so... well, un-rejuvenated?

Shortly after our arrival home, an old friend and I were discussing the topic of revival, specifically corporate revival. He commented that he really wasn't sure what a revival would look like in our culture. We all long for God to work again in the same way He stirred revivals through the old greats like Jonathan Edwards, George Mueller, and Charles Finney, but the culture then was in a very different place than it is now. He said that he has come to desire revival but has started praying for it without the expectations for the way it would look as he once had.
His words turned over in my mind -- how true that sometimes we expect revival to look one way, but perhaps God is working the same result in a different fashion.

Psalm 119 is the longest Psalm and focuses on a variety of topics, but specifically highlights the the theme of revival. In Hebrew, the word for revive, chayah, is used 16 times. The Psalmist begs for God to revive him according to His Word, His ways and His love. Interestingly, that same Hebrew word chayah is used in a variety of contexts.
In Genesis 5:3 the word is used in the phrase "Adam lived 130 years" before the birth of Seth. In Joshua 6:25 the word is also used in the context of Rahab being "saved" from the destruction that came on the rest of Jericho. In 2 Kings 13:21 we find a most unusual account. A couple of guys were taking the body of their dead friend to the graveyard for burial. In the graveyard, some thieves were waiting to mug their next victims, who happened to be these guys.
Somehow (I can't quite visualize how this all happens) in the scuffle, the friends toss the body of their dead friend into a nearby grave. They inadvertently tossed the body into the grave of Elisha the prophet. When the dead friend's body touched the bones of Elisha, the friend sprang to life! The word there for springing to life is our same word for revival.

What kind of revival is God working into your life today? Perhaps He is sustaining you and getting you through another day, like Adam. Perhaps He is giving you life by rescuing you from pain and destruction, like Rahab. Perhaps, like the man in the graveyard, God is bringing life to something you thought was long dead.

As I pondered these things, I realized we don't get to pick when and how God is going to show up in our life or someone else's for that matter. Whether we are on our faces praying for revival in our own hearts or in our church or nation, God is the One who decides what that revival will look like. The change I thought would bring revival to my heart was different from the change God had been working into my life. When my eyes recognized that truth, my heart could receive the revival He was working in my life and glimmers of peace, hope and confidence in His love for me reawakened.

Perhaps you have been praying for God to spring life into what feels dead, but He has been simply been giving life day by day to the situation, like he did for Adam. Or perhaps you have been crying out for yourself or a loved one to be saved from a situation, but you haven't seen the Lord rush in on His white horse to save the day as you prayed for. After long seasons of laboring in prayer over situations, when I don't see God's hand at work because I expected it to look a certain way, I am tempted to feel forgotten and outside God's favor. Untrue, I know, but nonetheless, that is the temptation, isn't it?
God is always at work (John 5:17) and it is His heart to bring revival and new life to His children (2 Corinthians 5:17, Romans 12:2). It is not a reflection of His lack of concern, love or faithfulness that is revealed in those dry, puzzling or painful seasons. It is nothing more than our inability to see the masterpiece His is creating.

David was well acquainted with this very issue. My husband, who is much better at memorizing Scripture than I am, suggested that I memorize Psalm 13, which echoed my struggle. In it David wrote wrote, "How long, O LORD? Will You forget me forever? How long will You hide Your face from me? How long shall I take counsel in my soul, having sorrow in my heart all the day? How long will my enemy be exalted over me? Consider and answer me, O LORD, my God; enlighten my eyes or I shall sleep the sleep of death..."
David prayed that God would enlighten his eyes. Perhaps God has been working revival into your life right under your nose, but it has come in a different package than you expected and in the meantime you wondered if God had forgotten you or hid His face from you. Ask God to enlighten your eyes. Then receive the work He is accomplishing -- however He is choosing to accomplish it -- and let your heart be revived in His Word, His ways and His everlasting love.
Photo credit: Unsplash @artemkovalev