Staying in Sync with Your Husband
Sandy Coughlin

Crosswalk.com Contributor

2008

10 Jun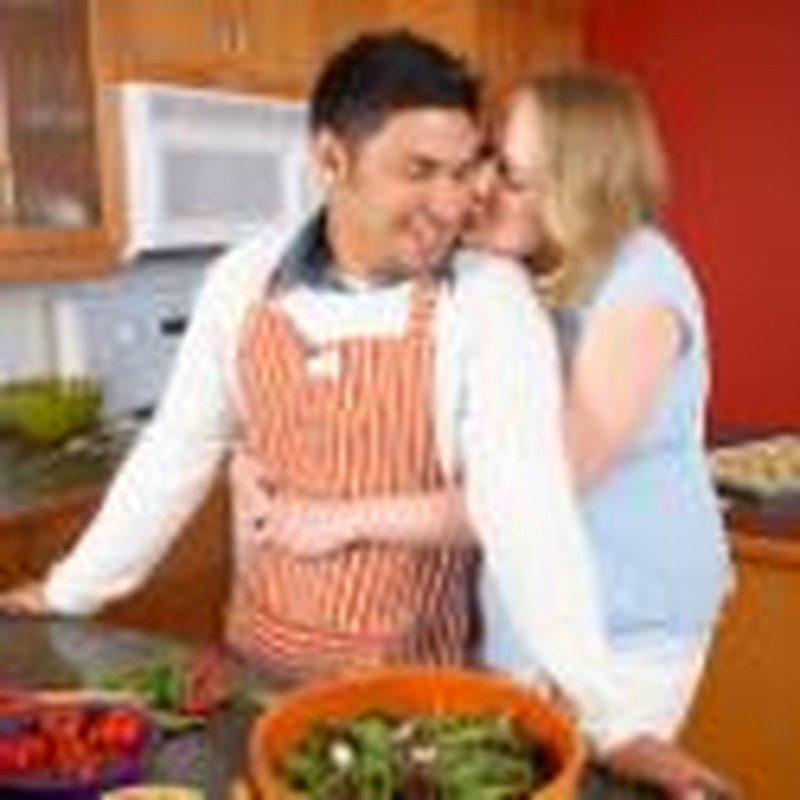 If my husband and I are not in sync with each other, it can make for some strained interactions with others and compromise our mission as a couple.
Do any of these scenarios sound familiar?
We've had an argument or we're not seeing eye-to-eye on something -- strain.
We haven't resolved something from the night before, thus bitterness has settled in -- strain.
We haven't had enough "alone time" -- strain.
We've been rushed and hurried all day long -- strain.
I remember early in our marriage getting into arguments right before walking through the church doors on Sunday. We'd put smiles on our faces, meet and greet, and act like nothing was wrong. How many times have any of us done this? We put a wall up, smile, and basically lie to those around us.

This doesn't just apply to church on Sundays. My husband and I have a heart for reaching out to others by opening our home. But in our earlier years of entertaining, my husband and I would often find ourselves in one of the above scenarios. As the guests would arrive, we'd have smiles on our faces that communicated: "Everything is just fine! Come on in and let us lie to you that everything is just fine!
How can we truly give to others if we're moving through life with fake smiles on our faces?
I've found it to be miserable and dishonest.
In honor of our anniversary, I'd like to share a few thoughts on how we've grown as a couple in this area, and how I've grown as a wife.

The work is hard, but the rewards are great. This 17th year of marriage reminds me "marriage requires aptitude and grace." (Matt 19:11, The Message) Marriage is a huge commitment and very hard work. Married life teaches us the art of compromise and the necessity of sacrifice. We learn to move graciously with each other and in the power of unconditional love and forgiveness. But as we are willing to learn, grow, and change, the rewards are vast, and the blessings extend to others as we work together effectively to reach out.
Staying in sync isn't magical – it's practical. I've developed a Check Point with my husband before guests arrive. I try to connect with him in some way right before the guests show up for dinner. It could be working in the kitchen together, sitting and having a drink and relaxing for a few minutes, or just making sure we are on the same page for the evening. Also, setting aside time to connect apart from the demands of daily life keeps smaller issues from simmering and becoming large ones.

What are the rewards of being on the same page? Everything seems to flow. The evening falls in to place, it gels. My husband and I occasionally make eye contact, or we put our arms around each other, or we grab each other's hand under the table. We put our guests first but we don't forget about each other. We have unity – something that in earlier years we did not have because of tension and strain in our relationship. Whatever your unique calling is as a couple, when you work to stay on the same page, everything runs more smoothly.

What if you don't ever experience unity with your husband? Go on a date night with your spouse and bring up this subject. Let him know that you want to connect. Let him know what the rewards are and why it's important for you to be honest with yourselves first – so you can then be real with others.
"But if you are capable of growing into the largeness of marriage, do it!" (Matt 19:15, The Message).
---
Sandy Coughlin is a wife and mother of 3. She loves her family and loves blessing other people's lives by entertaining in her home. Sandy's husband, Paul, (who used to be the reluctant entertainer) has come on board, and they often offer hospitality together. Sandy and Paul co-authored a book called
Married but Not Engaged
(Bethany House, Aug. 2006). It's written to women who are married to "checked out" or emotionally absent men and who want to create a more satisfying, intimate relationship. This article was adapted from Sandy's regularly updated blog "
4 Reluctant Entertainers
," which you can visit at
www.reluctantentertainer.com
. Get more information on Married but Not Engaged by clicking
here
. Visit Paul's website at:
http://www.paulcoughlin.net/