7 Steps to Conquer Loneliness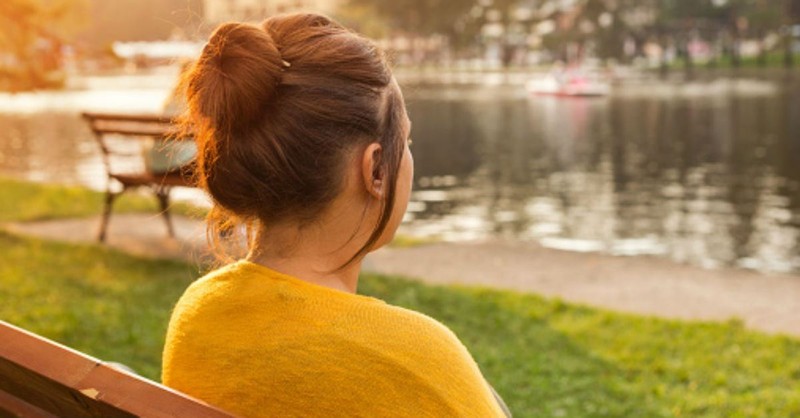 His side of the closet was empty. The only thing he left were three shirts that hung in the corner. "I'll leave those shirts here," Linda's husband said after he packed all s stuff, "I don't need them. You can do whatever you want with them."
Those words carried the same message directed to her. Although she begged him to stay, his stare was cold and cruel. He didn't need her anymore.
She fought the urge to yank those shirts off the hanger and shred them all to pieces. Or maybe instead, she would bring one down, hug it tight to her chest, holding on to a hope for a change. Maybe even dare to believe he would recognize his mistake. And maybe love her like before.
But hope wasn't enough. She dropped to her knees, pressed her face into her hands. Between sobs, she asked over and over again: how could he? Why did he do that? How could I have missed the signs? What did I do, or fail to do?
Photo Credit: ©Thinkstock-SuzanaMarinkovic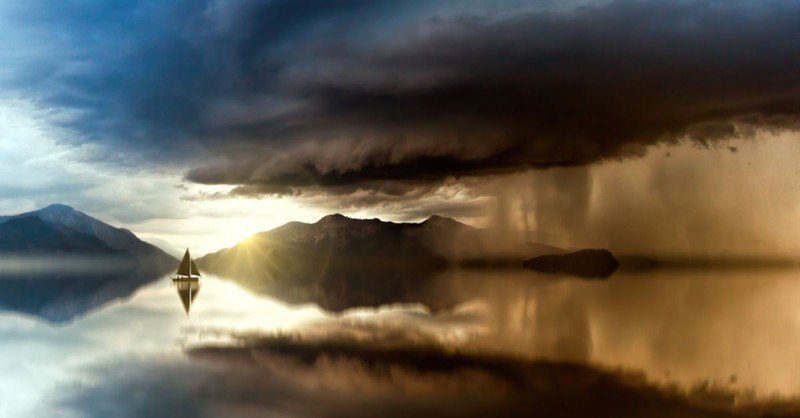 Restoration over relief
But no answers came, more tears fell instead. Reality shook her. If the decades of marriage didn't keep him, or the commitment at the alter didn't make him reconsider, nothing would. He chose another life. He took his love and moved on without her. Without regret or shame. He was gone.
But what stayed with her were dark, long nights with the same message tormenting her: you're alone. Totally alone.
 Sunday morning came. Attending church gave her the needed nudge to get dressed and go out. She didn't care if her clothes matched. Even the coffee tasted bitter. Once in the parking lot, she slipped on sunglasses to mask her swollen, red eyes. Fake smiles were all she could manage. And when folks asked about her husband, she bit her lower lip, holding back tears. "Pray for him," she muttered.
But inside she screamed, God help me. Give me relief from this pain. Ease this heartache, Lord.
Still, no answers came. Instead, so unexpectantly, like water trickling into her broken, parched life, revelations poured from the pulpit into her heart.
She asked for relief, but In His divine wisdom, God was about to bring restoration. The process wasn't quick, but slow and certain. It came in seven steps. 
Follow one woman's true story from utter loneliness to warmth and intimacy with her Creator:
Photo Credit: ©Pexels/Johannes-Plenio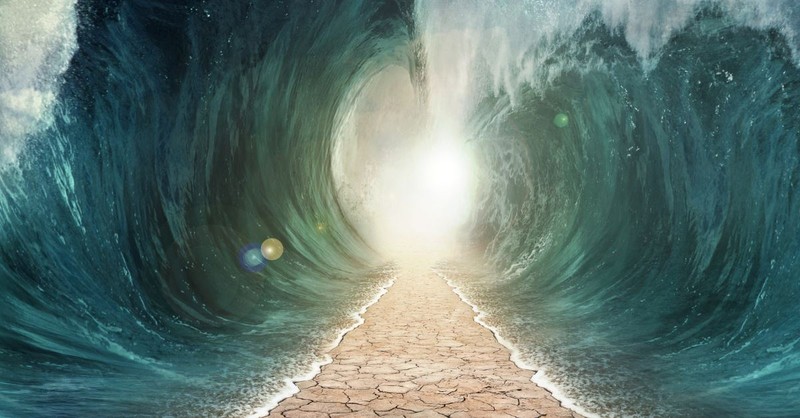 1. Linda* found freedom when she accepted God's will.
She had spent weeks, months actually, looking for signs telling her he would come back. She tried to chase away thoughts of him, but they came back often, stirring restlessness in her. Where is he? Does he think about her? Will he remember their good times together? She asked over and over again. But freedom came when she chose to change her focus to concentrate in God's will instead.
"…Jesus knelt down and prayed, 'Father, if you are willing, take this cup from me; yet not my will, but yours be done.'" Luke 22:42
When Jesus made that declaration, the crucifixion happened. Painful death came, but glory followed. The same glory that would visit her life. She believed, she declared it, and she held on to that truth.
Photo Credit: ©GettyImages/kevron2001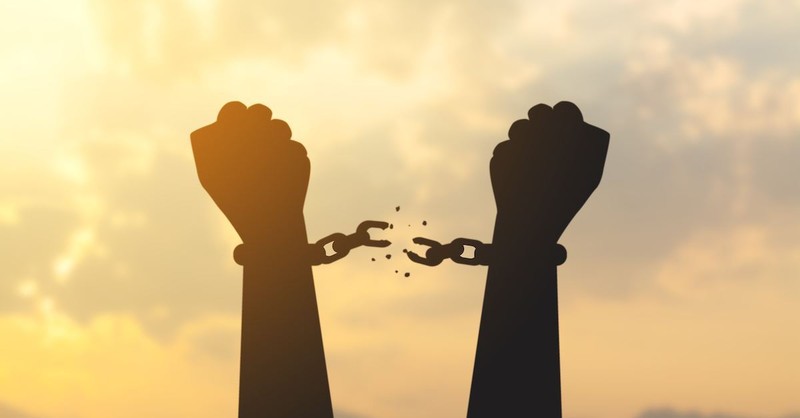 2. She stopped the blame.
Relief came when she no longer cursed her husband's decision. No more tense muscles when someone mentioned his name. She released the resentment. She let go the echo of his words that had seared. She swallowed hard and made the decision to forgive him. He didn't deserve it. He didn't ask for it either. But she needed to be free. She erased thoughts of vengeance with words of forgiveness according to God's instruction:
"Beloved, never avenge yourselves, but leave it to the wrath of God, for it is written, 'Vengeance is mine, I will repay, says the Lord.'" Romans 12:19
Photo Credit: ©Thinkstock/Manopjk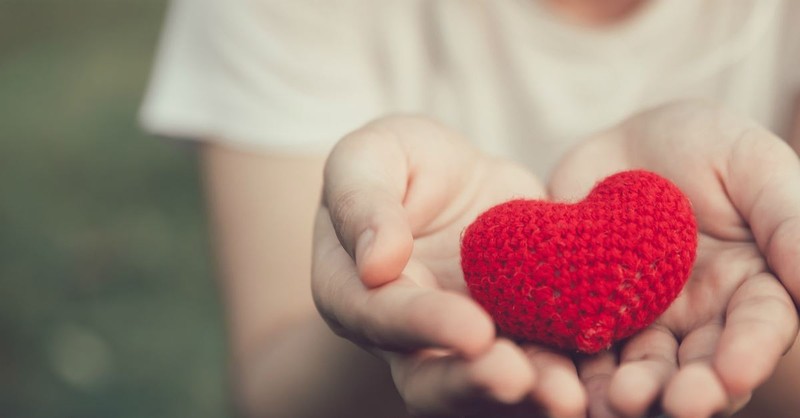 3. She discovered confidence in God and security in His provision.
"Jesus said: 'for your Father knows what things you have need of, before you ask him.'" Matthew 6:8
God was aware of her lonely nights, her desire for companionship, her weaknesses, her broken dreams. He also knew her secret fear of spending her days alone.
Yet, Linda's confidence was now in His reassuring words: "I will never abandon you. I will be with you till the end." He laid these words on her heart: "The Lord himself goes before you and will be with you; he will never leave you nor forsake you. Do not be afraid; do not be discouraged" (Deuteronomy 31:8).
Photo Credit: ©GettyImages/coffeekai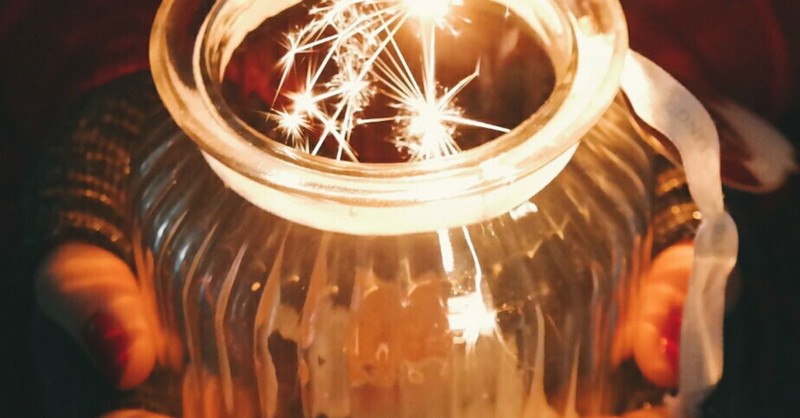 4. She changed her thoughts.
As she entered the house after a long day of work, the house was empty, but her mind was filled with thoughts of expectation of what God would do. What opportunities He would bring. What new people He had planned to enter into her life.
Those edifying, uplifting thoughts turned to the words she spoke. When friends called with concern, her response had changed along with her attitude. "It's not easy, but each day is getting better. God knows what I need and I trust Him."
Photo Credit: ©Pexels/BrigitteTohm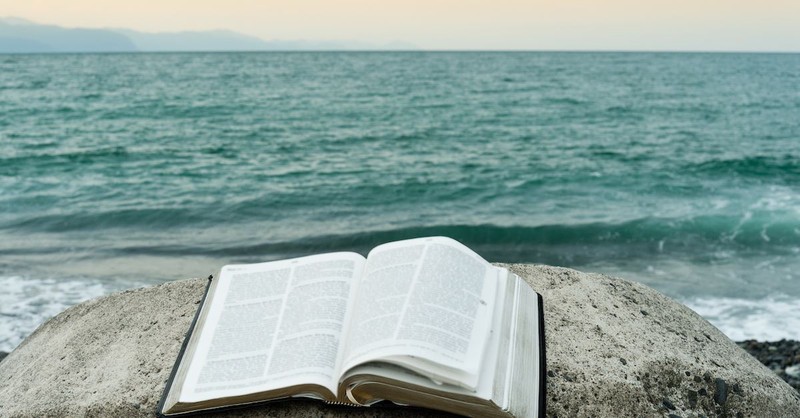 5. She began her search.
She knew friends who found had Mr. Right online. Those sites lured her. But first, she wanted to search for a closer relationship with the Divine Man, Jesus, who would give her what she needed spiritually to strengthen her and soothe her heartache.
Rather than visit sites to find a match, she looked for sites where God's Word was preached. With a clear mind, Linda welcomed her new way of making choices. And with new resolve, she equipped her mind, heart and spirit with insights and truths that aligned with God's Word.
Photo Credit: ©GettyImages/SergioYoneda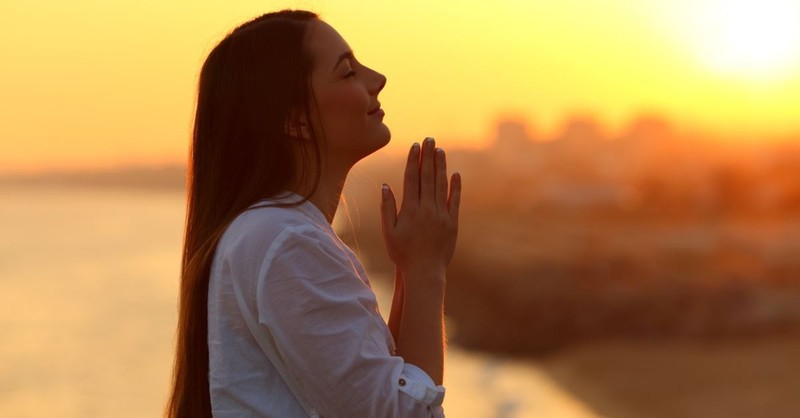 6. She embraced a new attitude.
Rather than words of self-pity, she exchanged them for words of gratitude. "How can you be grateful for your situation?" a friend asked her.
She surprised herself at her own answer: "I thank God because His plans for me are better than my own" (Jeremiah 29:11).
Relishing in that truth, God's reminder sang within her: "Be joyful always; pray continually; give thanks in all circumstances, for this is God's will for you in Christ Jesus" (1 Thessalonians 5:16-18).
©GettyImages-AntonioGuillem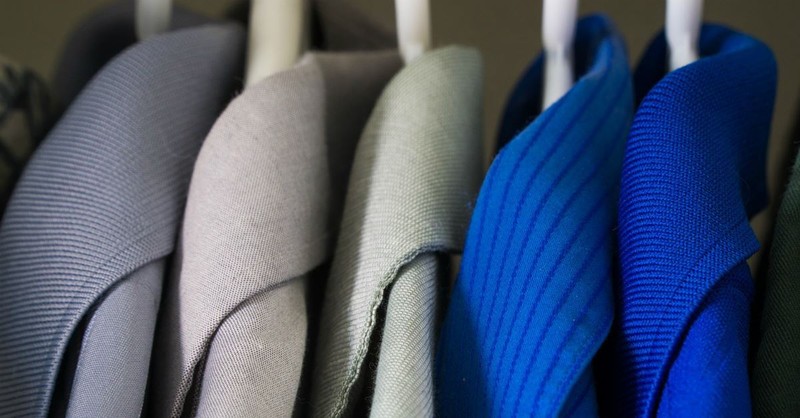 7. She embraced God's wisdom.
 God gave her wisdom to recognize the enemy's desire to bring failure and to keep her in the "poor me" state.
 "The thief comes only to steal and kill and destroy; I have come that they may have life, and have it to the full." John 10:10
New determination and boldness emerged to fight Satan's attacks. And with a victorious approach, Linda claimed the richness of the full life God promised. With fresh sweetness, it replaced her emptiness. She placed notecards with meaningful Bible verses everywhere she looked—her bathroom mirror, the dashboard in her car, the refrigerator. The power of God's Word surrounded her and temptation left her.
Folks at church saw the difference. The change was drastic. Linda wore a genuine smile each time she walked in the support group for divorced believers. She not only listened to other's struggles, but also shared the good in her life.
"I thought the solution was to have my husband repent, come back, begging for forgiveness," she said, "but what God wanted me to do is to come to Him, to have Him fill the void in my heart and turn my thinking around and give me a new beginning."
That new start arrived when Linda let go the past with courage she found in this promise:
"Forget the former things; do not dwell on the past. See, I am doing a new thing! Now it springs up; do you not perceive it? I am making a way in the desert and streams in the wasteland." Isaiah 43:18
 As more months went by, streams of healing washed away the wasteland of her loneliness. Linda had replaced her ex-husband's shirts. In their place, she hung a new royal blue dress for herself, one that reflected the new Linda.
Following this transformation, God surprised her. The head usher in church invited her to dinner. Her first desire was to help him in his grieving state after losing his wife to cancer. She offered support. But rather than help him, God used him to help her. He reminded her of the beauty in her. In time, he displayed ways to cherish her for who she was. He offered genuine love, the kind only God could orchestrate.
An engagement ring now shines on her finger. But in her heart, the commitment to the Lord sparkles even more. It reflects a brighter glow, a radiant hope for a new beginning, new dreams and the reality of a brand-new life.
*Name was changed to protect the privacy of individuals.
Photo Credit:© Pixabay-sdnet01
---
Janet Perez Eckles is an international speaker, author and founder of JC Empowerment Ministries. Her passion is to teach and coach you to overcome fear, thrive in relationships and reach personal and professional success. Check out her website here.
---