The Art of Letting Go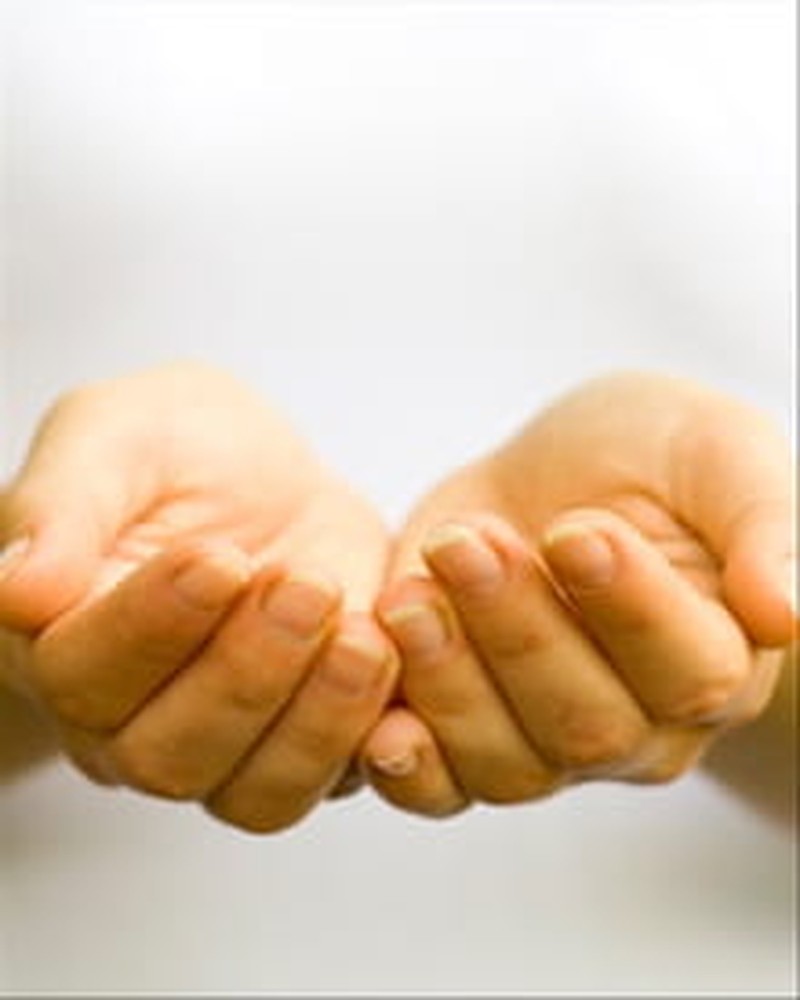 Whereas some take art or dance lessons, I have needed repeated lessons in letting go. Letting go of what, you ask? Everything. Kids, details, worries, the future, the past, you name it, and I need to relinquish it!
But unlike art and dance lessons, these lessons are not such fun! Just when I think I am getting pretty good at letting go, another test comes along to prove that I need the Lord's help just one more time. His lesson for me at this moment in life is letting go of my teenage children into his care.
It would be nice to receive a guide with your infant saying, At Age 2, Let Go Here, and At Age 7, Let Go There. You know, The Easy Guide to Letting Go Plan, or 12 Steps to Letting Go. But, I have come to realize there is no easy way to grasp this lesson. It is something that God teaches each of us one step at a time. It's a life-long lesson.
Why do we try to hold on? What are we afraid of? It took me awhile to address these questions. The answers aren't simple and they vary from person to person. For me, I think I hold on because it feels safer, like I have more control over outcomes. My holding on is neatly wrapped in a "protecting my loved ones" wrapper, but it is deeper than that. I think it stems from my fear of the unknown. What if I can't handle what is ahead? What if I face a situation I am unfamiliar with?
So what can we learn from scripture about surrendering our control?
In Philippians 2:5-11, it says that Jesus relinquished his position and power to become a man in order for God's purpose of redemption to be fulfilled.
Abraham had to let go of his son Isaac and the promises associated with him when God asked him to sacrifice Isaac on the mountain. (Genesis 22:1-18)
Joseph needed to relinquish the feelings toward his brothers and trust God to use him in spite of all that happened against him. (Genesis 37, Genesis 39, and Genesis 50:17-21)
In each of these examples, surrender brought victory and a clearer understanding of who God is and his ability to do what he says. We see his power at work in and around us, and we will see his faithfulness as he accomplishes far more than we could ever imagine.
So, how can we let go of the things that burden us? Letting go means I am not in charge. I admit that is a tough one. I want to be in charge and my flesh often screams for control. But God wants to be Lord of my life so that His Spirit flourishes in me. As we talk to Him about what we are facing, a trusting relationship begins to grow. We bring everything of concern to him and look for his perspective. We can ask for his guidance as to what our response should be. The more we trust him for the everyday things we face, the easier it will be to leave things in his care.
We need to know that God has plans for our future and our welfare (Jeremiah 29:11-13). When we recognize that he has our good in mind, we can trust him for what is ahead. He uses every circumstance to reveal himself to us and grow our faith.
Surrendering control may seem like jumping off a cliff into the unknown. It is allowing God to catch us in his net of trust, knowing He will not fail us. With that step of faith, he will reveal his power in us and through us to handle whatever comes our way.

May you find His net beneath you.
Jeanne Doyon enjoys encouraging others to love God's Word and to draw nearer to the Lover of their souls. She writes, teaches and is available to speak on a variety of topics. Jeanne is a contributing author to Fighting Fear, Winning the War At Home, and Kisses of Sunshine for Women. Her articles appear in Evangel, Live, Proverbs 31 and Living Magazine. She shares her reflections on her blog at www.streams-edge.blogspot.com. Email Jeanne at jeanne.doyon@gmail.com and find out more about her speaking topics at www.jeannedoyon.blogspot.com