The Best Christmas Gifts You Can Give Your Family
April Motl

Crosswalk.com Contributor

2012

21 Dec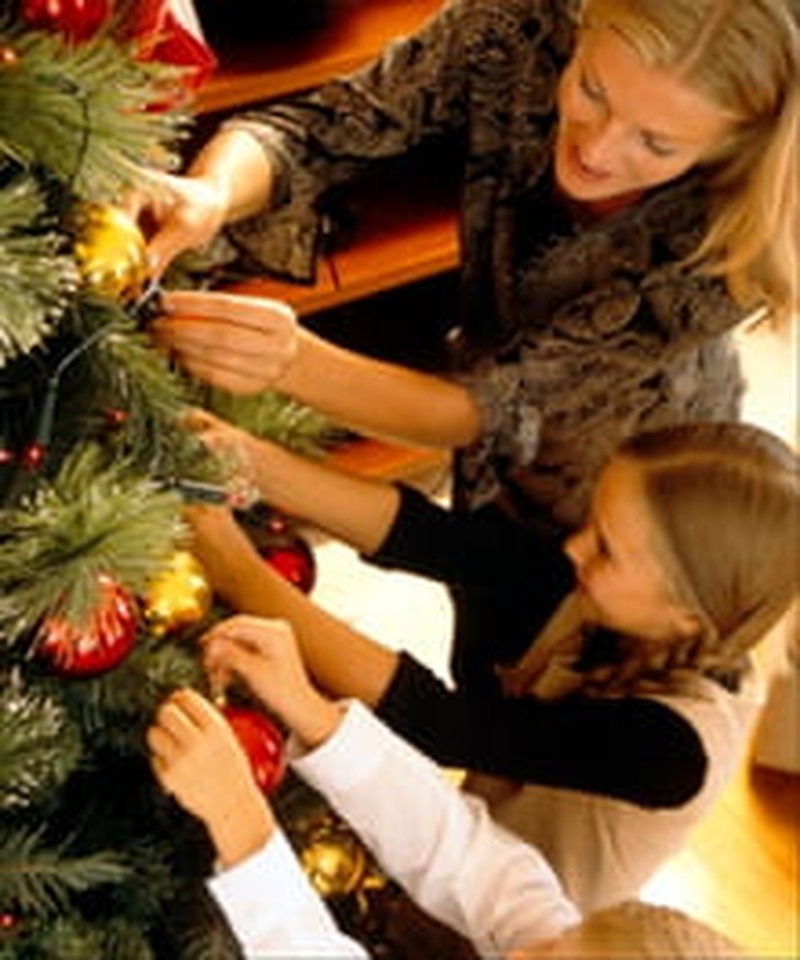 My husband is a great present-picker! Before we were married he would even think up better presents for my family than me! I don't know how he does it, but he always hits home-runs in the gift-giving department!
While both of us love giving gifts to our family and friends, there's been years when presents really weren't in the budget. I'd make what I could in cookies, cards and the like, but all that we wished we could give, just wasn't in the works. Sometimes we'd manage to scrape enough together to give a little something to everyone except us. It's been in those lean years I pondered, if money wasn't an object, what's the best gift I could give my husband or family? Would it be a new house or car? A horse or a puppy? A trip... oh, yes, he'd love a trip! But deep down, I know those aren't the best gifts I can give my family. This has become my best-gift Christmas list:
1. A relationship with Jesus. I know...this is a Christian website, a relationship with Jesus is a no-brainer, right? Well, maybe not. If I just have my ticket into heaven, but I don't have much more of a relationship with Jesus than that, well, there's a lot left lacking. I'm still going to be interacting with my family in un-redeemed, un-new-in-Christ, (to use the churchy word) unsanctified ways! However, if I cultivate the kind of relationship with the Lord where I read His word and grow in it, if I learn to hear the whisper of the Holy Spirit convicting me when I live in selfishness or pride, if I press into prayer and submit my life with abandon to God's ways, then I am a very different wife or mom or daughter or sister. And that difference is the best gift we can give to our family.
2. Prayer. It's something they'll never grow out of, never be able to return or exchange, and they can never have too much of it! Your family needs your prayers! Just think of it, if you aren't praying for your husband or children, then who is? Prayer is also a gift you can give your family in less-than-your-best seasons. Maybe you are laid up with an illness, an emotional difficulty or some other struggle. Praying might feel hard, but you can always give it!  
3. Obedience. Obedience to God's word requires radical steps, but it also positions your life for protection and blessing. As a wife, when I disobey God, I usually reap some kind of mess that affects my husband. However, when I am obedient, the blessings or protection that come from obedience usually spill over to my family as well. I have seen how both my surrendered heart and my rebellious heart affect my family. Being a woman who obeys her Lord is a gift to Him, but also to those around you. 
4. A quiet spirit. 1 Peter 3:1-5 describes a woman whose confidence in her God produces a gentle, quiet, submissive spirit. In my natural-self, I have a busy-ideas-churning-let's-go-have-fun spirit. Quiet, gentle and submissive are foreign to me, but I am pressing into God to grow in them! I was recently convicted about how much having a contented quietness to my spirit blessed my husband--and how having a striving or discontented spirit deeply affected him also. You know the saying, "If Mama ain't happy..." Well, it's true! Cultivating a spirit that radiates joy and contentedness is in many ways one of the necessary facets to having a quiet spirit. My discontentedness, striving, and worry are loud. But joy, peace and contentment in God sing softly and soothingly over our family. That quiet spirit Peter speaks of is said to be of "great worth in God's sight"--it will be a treasure to the Lord and your family as well.
5. Fruit. Fruitcake isn't my favorite Christmas dessert, but fruitfulness in Christ is a delight to everyone around us! Press into God to grow in His love, joy, peace, patience, kindness, goodness, faithfulness and self-control. I study these traits regularly, when I'm weak in them I ask God to fill me with His strength, and I surrender my heart's weeds of rebellion and fallow ground of unbelief to Him. If your wifing and mothering was defined more by love than bitterness, by peace than anxiety, by joy than despair, by patience instead of a frustrated temper, etc. you would be giving your family a great gift--the gift of a fruitful example, witness and heritage in Christ.
May the gifts you give your loved ones this Christmas be sweet blessings that don't need batteries, can't be returned and that get passed from one generation to the next!
April Motl is a pastor's wife who serves along side her husband, Eric, at their church in Southern California. For more information about their ministry visit www.MotlMinistries.com. You can also follow their ministry on facebook, twitter and April's crosswalk blog.
Publication date: December 21, 2012
Check out our Christmas Facebook page!