What Does the Bible Say about Abortion?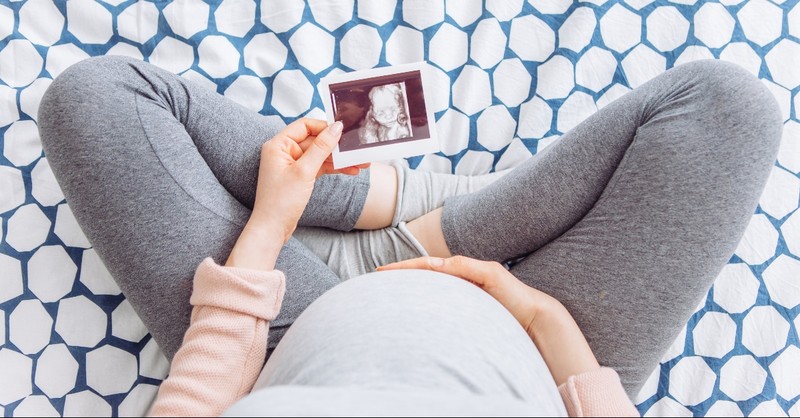 Brought to you by
What does the Bible say about abortion? Is abortion in the Bible?
Although the Bible never explicitly addresses the topic of abortion, multiple instructions in Scripture make it clearly evident what the biblical view of abortion is.
Founded on the Bible's prohibitions against killing, teaching about the sanctity of human life, and its retributions for negligence that leads to miscarriages, it is evident that the Bible does not condone abortion and even condemns it.
"For you formed my inward parts; you knitted me together in my mother's womb. I praise you, for I am fearfully and wonderfully made. Wonderful are your works; my soul knows it very well." (Psalm 139:13-14)
"There are six things that the Lord hates, seven that are an abomination to him: haughty eyes, a lying tongue, and hands that shed innocent blood, a heart that devises wicked schemes, feet that are quick to rush into evil, a false witness who pours out lies and a person who stirs up conflict in the community." (Proverbs 6:16-19)
What Does the Bible Say about Abortion?
While the word abortion is not explicitly cited in the Bible, it was not as prevalent as now in biblical times. As many Christians view abortion as murder, the Bible explicitly condemns killing others, especially the innocent.
Simply put, abortion is ending the life of a baby before it leaves the mother's womb, which is murder. It is the killing of a human being created in God's image because He values human life.
Jeremiah 1:5 tells us that God knew us before He formed us in the womb. Psalm 139:13-16 speaks of God's involved role in our creation and formation in the womb. Also, Exodus 21:22-25 defines the same punishment, death, for someone who causes the death of a baby in the womb as for someone who commits murder.
The Conception of Life in the Bible
Despite no direct references, the Bible isn't completely silent on the issue of abortion, though, because it has a great deal to say about the value God puts on life and even when life begins. King David illustrates this most beautifully in Psalm 139:
For You created my inmost being; You knit me together in my mother's womb. I praise You because I am fearfully and wonderfully made; Your works are wonderful, I know that full well. My frame was not hidden from You when I was made in the secret place, when I was woven together in the depths of the earth. Your eyes saw my unformed body; all the days ordained for me were written in Your book before one of them came to be.
Without the benefit of ultrasounds and modern science, David penned these words that our hearts instinctively know. Life is life. It is precious, no matter if it is one day or 100 years on this earth. Even within the womb, God sees life, values it, is the author, and has ordained all the days of its life just like he has with each of us.
Jesus reaffirmed his position, the value of life, and even children by coming into the world through a young, unwed teenage girl named Mary. In those days, an unwed, pregnant woman could be put to death in the eyes of the law. Another passage about life references Mary's cousin Elizabeth when she became pregnant in her old age. While John was still in the womb, he already revealed his personality when he lept for joy at the sound of Mary's voice.
Bible Verses on the Value of Life
The same New Testament Greek word "brephos" is used to describe John's inter-uterine joy (Luke 1:41), the baby Jesus (Luke 2:12,16), and the children approaching Jesus during his ministry (Luke 18:15). The Bible has dozens and dozens of scriptures referencing the value of life.
This is what the LORD says — your Redeemer, who formed you in the womb: I am the LORD, the Maker of all things, who stretches out the heavens, who spreads out the earth by myself. (Isaiah 44:24).

Know that the Lord is God. It is he who made us, and we are his, we are his people, the sheep of his pasture (Psalm 100:3).

Before I formed you in the womb I knew you, before you were born I set you apart; I appointed you as a prophet to the nations (Jeremiah 1:5).

But when He who had set me apart before I was born, and had called me through His grace (Galatians 1:15).

Praise be to the God and Father of our Lord Jesus Christ for giving us through Christ every possible spiritual benefit as citizens of heaven! For consider what he has done — before the foundation of the world He chose us to become, in Christ, His holy and blameless children living within His constant care (Ephesians 1:3-4).
The only reference to the life of an unborn child is one of the Mosaic laws that referenced miscarriage: If a woman has a miscarriage as a result of a fight, the man who caused it would be severely punished up to death.
If men strive, and hurt a woman with child, so that her fruit depart from her, and yet no mischief follow: he shall be surely punished accordingly as the woman's husband will lay upon him; and he shall pay as the judges determine. And if any mischief follow, then thou shalt give life for life, Eye for eye, tooth for tooth (Exodus 21:22-25).
Friends, our humanity is given. It is not earned. For those who say a woman gets to decide when life is a life is to play God. Only he alone has the authority.
The Reality of Abortion Today
"We can get you scheduled this afternoon. Like we've told you at the last appointment, this pregnancy should be terminated." I was 17 and pregnant. At the last appointment, the doctor noticed abnormalities and scheduled additional tests. Already alone, overwhelmed, and scared, I felt like I couldn't breathe when the nurse came in to pressure me once again to consider abortion.
Today, the pregnancy that "should've been terminated" is a 21-year-old, high-functioning woman on the autism spectrum. Looking back, what science considered a chromosomal abnormality is the most incredible and miraculous gift I have ever been given. Those who told me it would change my world for the worse changed it for the better.
I still remember the feelings of fear, feeling trapped, and being terrified of the future. I didn't know how to face my parents, how I was going to finish high school, or how to support a baby, and I'm not the only woman to face an unplanned pregnancy. Every year, over three million women (about 50%) in the U.S. will face an unplanned pregnancy; of those pregnancies, 43% end in abortion.
Over 98% of the abortions performed today involve women who simply do not want to have the baby. Less than two percent of abortions are for rape, incest, or the mother's life is at risk. With today's technology, a child can survive outside the womb at just 21 weeks gestation.
Regardless of these facts, abortion is one of the biggest industries in our nation. It is also one of the biggest mission fields. It has been 40 years since the Supreme Court ruling of Roe v. Wade. Since then, there have been 60 million abortions in this country. That is 55 million children lost and millions of women living with the decision that they ended a life.
The Guttmacher Institute, the researchers for Planned Parenthood, shared that women feel immediate relief after having an abortion, but 81% will develop mental health issues, and there is a 261% chance of alcohol misuse and 313% increased risk of drug abuse. So, what does the Bible have to say about it? Why is it important to us?
Advice For Those Who Have Had an Abortion
Perhaps you have a friend who has had an abortion, or perhaps you have. I don't know your story; I don't know your circumstances, but I do know this: Jesus isn't shocked by abortion. He knows everything about you and wants to take the crushing shame and insurmountable pain off your shoulders. He wants to wash you in grace and set you free.
When Jesus receives you, you are united with him. He goes to God on your behalf. And do you know what our mighty Father God says? "You have been crucified with Christ — you've already been through judgment — you are now hidden in Jesus. You are my child in whom I am well pleased." You are fully known and loved by God.
And the beautiful part? Your child is waiting for you. He or she is with Jesus, and when she asks when she will get to see you, Jesus simply replies, "Tomorrow," because one day in his courts is 1,000 years on this earth.
If you have an abortion, find a friend you can trust and open up about your story. Look for a biblical counselor and join an abortion recovery group if there is one in your area. You do not have to live with pain and guilt. God can use your story to free another woman and save a child's life. Who the Son sets free is free indeed.
Kim Ketola Advises about Talking to People about Abortion
Crosswalk.com: Is the Bible silent on abortion? - Kim Ketola from crosswalkquestions on GodTube.
I think it's very important for us to read Psalm 106, which reiterates the history of the nation of Israel, their dabbling with child sacrifice, and how costly that was for them because of how abhorrent it is to God.
If you have a good Bible that can give you cross-references, it'll take you to all of those episodes in Israel's history where you can learn about what happened. But also, I would read Jeremiah, where we see God again, rebuking the nation, Israel, for sacrificing their children to the God of Moloch. The false God, Moloch.
And he says something that never entered my mind. Abortion is unthinkable to God. I've had people say to me, "Well, the Bible's silent on abortion. So it's just a matter of moral conscience for women."
And even Deuteronomy 29 says, choose life. That's a choice God gives us, as though you're choosing chocolate or vanilla as an ice cream cone flavor. I mean, no. When God says choose life, he's saying that it may go well for you and your children.
There's one passage of scripture that does deal with abortion, which was something in Numbers that the priest could do to determine the paternity of an unborn child, if a wife was accused of infidelity. Something so vastly different than abortion on demand as we practice it in America today, that it's not relevant to bring it up and to say if God allowed that, he would allow a woman the choice to abort a pregnancy.
There are references in Psalm 139 to God knitting us in the womb, knowing us before we were born. Also references in Jeremiah and Isaiah to that effect. And again and again and again, if you read through the whole of scripture, you'll see that Israel devalued their children at different times, and they paid a very high price every time.
("Is the Bible Silent on Abortion?" first published on Christianity.com on August 3, 2015)
Further Reading:
Personhood, Grace, and the Sanctity of Human Life
What Ever Happened to Jane Roe?
5 Prayers for Women after Roe v. Wade Decision
What Is the Christian Perspective on the Roe v. Wade Decision?

Photo Credit: ©iStock/Getty Images Plus/petrunjela
---

Heather Riggleman is a believer, wife, mom, author, social media consultant, and full-time writer. She lives in Minden, Nebraska with her kids, high school sweetheart, and three cats who are her entourage around the homestead. She is a former award-winning journalist with over 2,000 articles published. She is full of grace and grit, raw honesty, and truly believes tacos can solve just about any situation. You can find her on GodUpdates, iBelieve, Crosswalk, Hello Darling, Focus On The Family, and in Brio Magazine. Connect with her at www.HeatherRiggleman.com or on Facebook.
LISTEN: Being Complete in Jesus (Understanding Matthew 5:21-48)
Hearing Jesus is a devotional journey through the gospels, where we explore the teachings of Jesus chapter by chapter. If you're seeking to live a life that reflects God's, this podcast is for you.
The views and opinions expressed in this podcast are those of the speakers and do not necessarily reflect the views or positions of Salem Web Network and Salem Media Group.
WATCH: 10 Sins Christians Downplay (and Why They're So Destructive)
Stock Footage & Music Courtesy of Soundstripe.com Thumbnail by Getty Images

This article originally appeared on Christianity.com. For more faith-building resources, visit
Christianity.com.