The God of all Comfort
Jan Coates with Rebekah Montgomery

Set Free Today

2008

25 Oct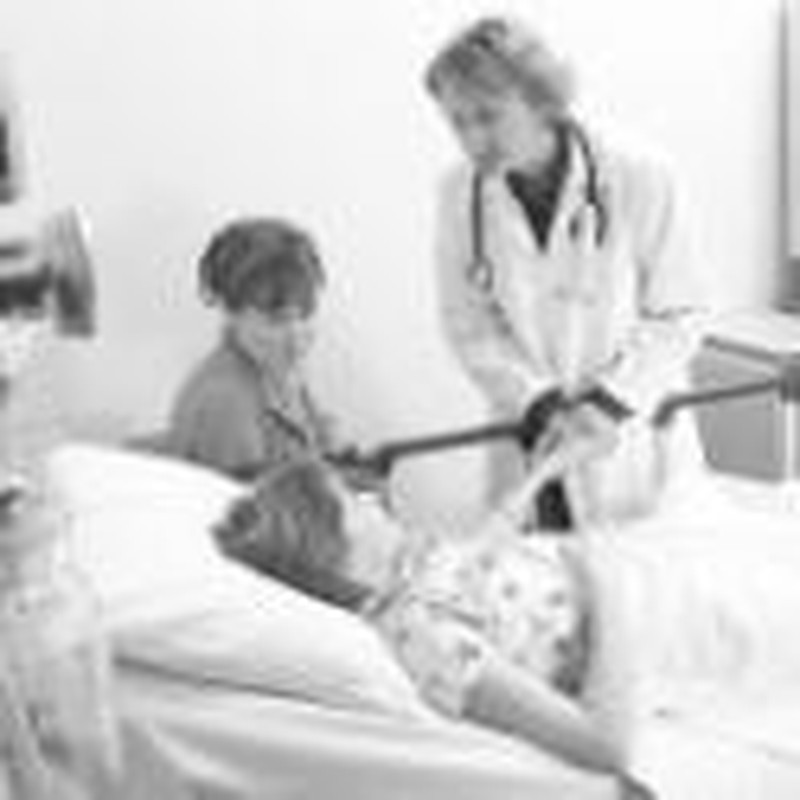 "Praise be to the God and Father of our Lord Jesus Christ, the Father of Compassion, and the God of all comfort, who comforts us in all our troubles, so that we can comfort those in trouble with the comfort we ourselves have received from God" (2 Corinthians 1:3-4).
"I don't watch Leave it to Beaver, anymore," says Elaine. "I don't need to. I have a better family. I'm no longer the daughter of a gangster; I'm a daughter of Christ."
As a child growing up, Elaine often wondered why me? Why didn't she have loving parents? Why did her childhood have to be filled with violence? Why did she have to fear for her life at the hands of her own father?  
"For years, I didn't talk about my past," Elaine said. "If I talked about my father's criminal activity, the circumstances of his death, the violence I endured as a child, it meant I hadn't changed. I feared people would reject me."
Elaine shared her childhood experiences with a select few experiencing similar pain. Then her pastor asked her to be a volunteer lay counselor for a group of older teen girls and young adult women.
"The old me wanted to run," says Elaine. "But I agreed to sit in and observe a few sessions before making a commitment."  
The casual setting created a non-threatening, comfortable environment. The women wore jeans and sat on the floor with their Bibles and notebooks. The younger women checked Elaine out, from the shoes on her feet to the creases in her face. Elaine trembled, wondering what on earth she was thinking when she agreed to "help out." 
After the meeting began, she noticed a young man enter the room, tap one lady on the shoulder, and whisper something. Tearfully, the woman gathered her things and left.
Elaine followed the woman out of the room. "Can I help?" she asked.  
"I have to leave," the woman sobbed. "My dad broke a beer bottle over my mother's nose. You don't know what it's like to live like me." 
Elaine froze. God had placed her in this situation. Too well Elaine knew the woman's pain. Numerous times as a teen, she had left events because her dad had injured her mom.  
"I do know what it's like," Elaine said.  
Here are the startling statistics that Elaine lived firsthand: One in three women sitting on the pews of your church have experienced physical and emotional abuse. Are you aware of these hurting women?
Elaine is. When Elaine and others like her reach beyond their own discomfort to show their scars, these hurting women eagerly listen. Through the love of Jesus and the comforting witness of survivors, lay leaders, and support groups, these women can experience healing and wholeness.
Today, Elaine is humbled each time God uses her to help others. She believes the Lord has given her life a new purpose as part of women's ministry, sharing his hope with those who walk the same steps she walked thirty years ago.
God wants each of us to "comfort those in trouble with the comfort we ourselves have received from God." His desire is for us to be vessels of his love pouring out to others the love he pours into us.
When God says "Comfort my wounded lambs," will you say, "Yes, Lord"?
---
Note: For information on the Set Free small-group program, please visit:
http://www.setfreetoday.com/books.html
or phone: The Change Companies ® 888-889-8866.
---

Jan Coates is the founder and president of www.setfreetoday.com, a ministry where you can come as you are and leave with a new beginning. A sought-after speaker and popular author, Jan's contagious passion for the Lord is felt in every word she shares. Jan—"The LOVE What You Do Lady"—is on a mission to encourage audiences with truth that impacts lives and compels change. For more information, please email her at jan@jancoates.com or visit www.jancoates.com.

Rebekah Montgomery, author/speaker/teacher, is a gifted, dynamic communicator. She is the author of more than seven books and has penned 1,100 articles. She shares tough real-life topics and biblical application in a simple easy to grasp manner. To book Rebekah for your next event visit http://www.rebekahmontgomery.com. Rebekah is also the executive director of Set Free Today ministry.