The Gospel-Adjacent Appeal of Self-Help
Whitney Capps

Author

2019

25 Mar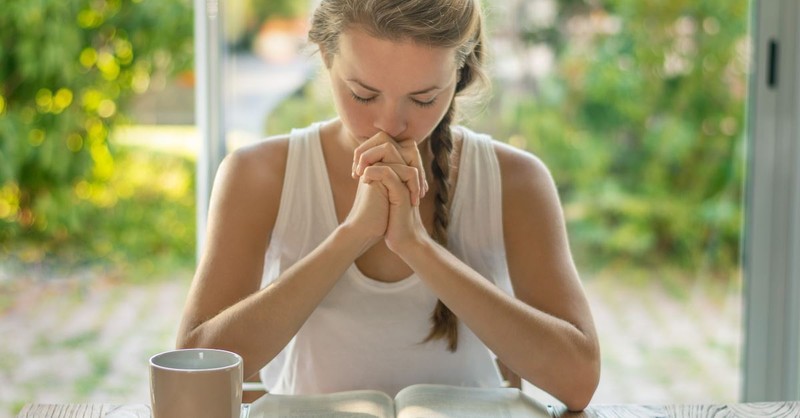 If you turn on almost any station between the hours of 8:00 and 10:00 p.m., you'll likely see some kind of reality-TV talent competition. Feel-good and formulaic, nearly every one of these shows features the heartfelt story of someone who's the unlikely, yet hopeful, contestant. We have long been a people who love to cheer for the underdog, the longshot, the Cinderella. We see ourselves in these overly optimistic, "average Joes." We love to believe that inside of all of us is the potential for greatness.
Of late, that hope has been fanned into a frenzied flame by books that tell women we should be the hero of our own story and take control of our dreams and lives. We are told to be unapologetic champions of what we want and deserve. Once called "chutzpah," it's now described as "hustle," and it's the very definition of self-help. And that is the complete opposite of sanctification. Sanctification is the progressive work of becoming more like Christ. It addresses the internal quality of our spiritual maturity and is evidenced in external actions.
If we want to define it, we could say that sanctification is both a divine process and a human pursuit. On one hand, it isn't a "let go and let God" ideology. But on the other, it isn't all hustle, either. It is something that the Holy Spirit does in and through us to make us become more like Christ, which is God's process in us. But at the same time, we also cooperate with His promptings to become more like Christ through obedience; that'sour pursuit. This is what Paul is describing in 2 Corinthians 3:18 when he says we "are being transformed into [Christ's] image with ever-increasing glory, which comes from the Lord, who is the Spirit."
This pursuit is totally different than "striking out on my own," "living my best life," or trying to be the "best version of me." These pursuits are a bit undefined, self-motivated, and arbitrary. But becoming more like Christ? That's a laser-focused goal with a bar that is clearly defined and exemplified in Scripture. And it has nothing to do with "self," except where "self" is crucified.
Self-help promises what we cannot deliver but depends on us to do it anyway. Sanctification promises what we cannot deliver but trusts God to do it in spite of us. Self-help manipulates our strengths and whitewashes our flaws to get where we want to go. Sanctification calls us to crucify our pride and surrender our inadequacies so that His strength can be made perfect in our weakness. Self-help calls me to find my worth in achievement or status. Sanctification moves me to find my worth in what Jesus paid for me. Self-help's endgame is my happiness. Sanctification's goal is my holiness.
I suspect we know the danger of a self-help message. It's woefully gospel-adjacent, but not gospel-centered. Self-help tells us that we don't have to stay the way we are, and that we can have more. It makes us the center of Scripture, the architect of our lives, and the hope for our happiness. Friends, we must be aware of the inevitable unraveling of that kind of story. Being the center of the universe, or the point of Scripture, is a weight our shoulders were never meant to carry. It's a dangerous philosophy with devastating potential. The truth is, none of us can sustain the effort of being it all and having it all and achieving it all. Only God can do that.
Despite all that, though, there is tremendous potential for the gospel here. Look at the core of the self-help mantra. "You can be more than you are today. You don't have to stay stuck where you are. You have potential." Again, that has a gospel beginning, but that's not where the gospel ends. The overwhelming popularity of this perspective proves that women are desperate to believe that their lives can mean more. The hype around this type of message is due to a deep desire for a life that aims at a higher end, that steps into something bigger or something "more."
Now can you imagine what might happen if Christian women began to shout louder than social media that Jesus has done that very thing for us—given us the chance to live for a better kind of "more"? After all, "more" for the Christian isn't more self or more stuff or more status. It's more of God. The problem with self-help is that very few will actually attain what it promises; the hustle for most people never leads to hitting every single goal or becoming popular, rich, famous, and affluent. For Christians, when we replace self-help with sanctification, it actually does offer what it promises. Over time, we really do hit a promised goal of become something more: we become more like Christ. With the promise and power of the Holy Spirit, this is a goal every Christian can hit.
What if we stood on stages, advocated in Sunday School, or shouted in small group that growing in Christ and believing the gospel actually works? What if we became the loudest cheerleader in the room or on social media?  There is a massive opportunity here not to be missed by the Church! The good news is that Jesus' death and resurrection means we are no longer a slave to the impulses that derail His plans for us. The joy of a surrendered life ensures that the Holy Spirit works to accomplish God's will in us. The promise of becoming like Christ and impacting the world for His kingdom are the only meaningful solutions to our soul's cry for more.
It's not living our best life; it's living a surrendered life. It's not the pursuit of happiness; it's the call to holiness. It's the gospel. And women are desperate for it.
---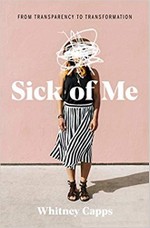 Whitney Capps is a national speaker for Proverbs 31 Ministries and a writer for the new Bible app, First 5, reaching more than 1,000,000 people daily. As a Bible study geek, Whitney's delight is to dig into God's Word for profound yet practical truth. A communicator at heart, Whitney comes alive by sharing those truths with any gal who will give her even a few minutes. In her former life she served as a Talent Acquisitions professional at Chick-fil-A's corporate office, which gave her a deep love for helping women connect their passion with their purpose for the glory of God.

A girly-girl living with all boys, Whitney and her husband Chad are raising their four sons, Cooper, Dylan, Ryder, and Tate just outside Atlanta, Georgia. Her house is wild, loud and littered with Legos. Whitney is addicted to shoes, jewelry, and ice crunching. Additionally, Whitney served her community as her local Bible Study Fellowship Teaching Leader.
 
Photo credit: ©GettyImages/Simon Lehmann