The Most Wonderful Time Of The Year?
Shannon Perry

If The Shoe Fits

2013

20 Dec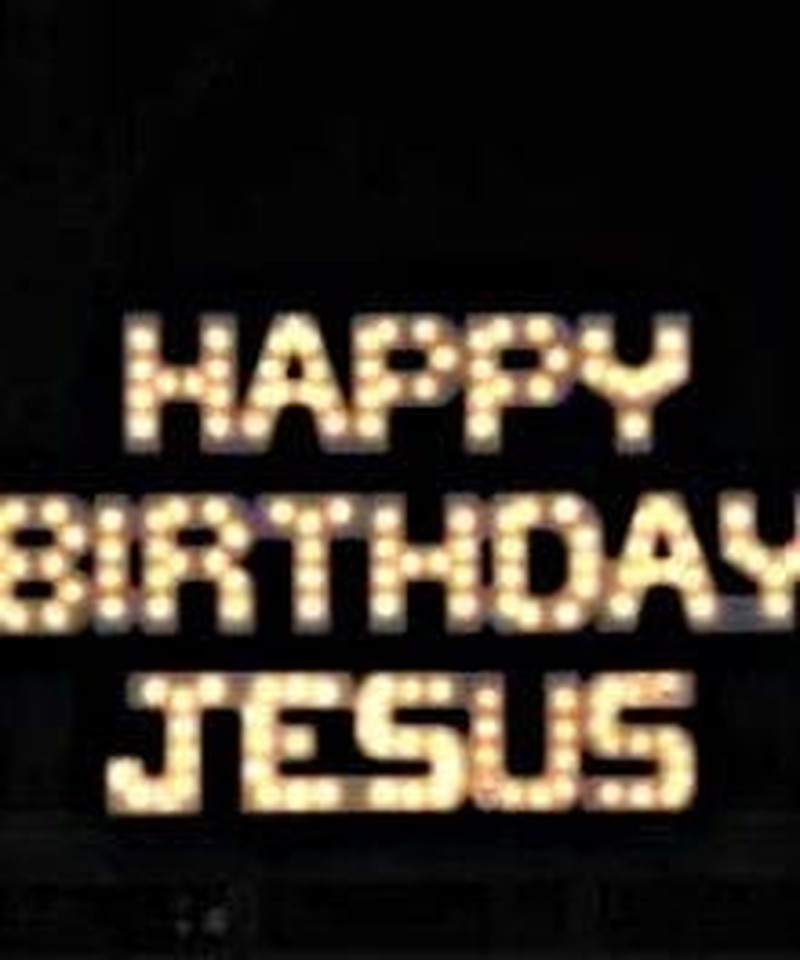 "It's the most... wonderful... time... of the year…"
"Yeah, right," I thought to myself as I dodged the car cutting across traffic to "share" the left turn lane that I occupied.
For some reason, the joy of Christmas had escaped me this day, but I could never let my feelings of irritation and exhaustion show. I am a Christian, after all! It's Christmas, and this should be a season I feel and look happy. So why didn't I?
I made a sharp turn and quickly traded my thoughts for a parking place at the grocery store. Once in the store, I began the relentless hunt for the items on my detailed list. The annual Christmas gathering would be on my shoulders...once again. Pity and disdain sank deep in my heart. Then the thoughts began. "Why do I always have to work so hard at Christmas time? No one really appreciates all I do to help make their holiday special."
I perused aisle four for a case of water while thoughts of pity swirled like a dust storm. "If my husband would shop with me, I wouldn't have to lift these heavy cases of water all by myself." I stooped to reach a case of water on the bottom shelf. That's when it happened. As if God Himself were illustrating life lessons on aisle four of that store, I looked to see another lady reaching for water. While each of us struggled to lift the heavy cases, there were two noticeable differences between she and I. One - she was wearing a smile. Two - she was missing an arm. As if God whispered, "Be grateful, Shannon," I quickly turned toward my basket so she couldn't see my tears.
Knowing time was short and my list was long, I replaced my tears with a face of bravado, and pursued the task at hand. After paying for my groceries, I raced to the parking lot and threw open the hatch of my SUV. Brown bags flew like rockets through the air. That's when the thoughts returned. "Here I am again investing in lives of kids. Most of my life has been spent investing in children as a teacher and counselor, and tonight, I am a voice teacher giving a concert and party so parents can see how great their children are doing. Does what I do really matter? Is all this effort really worth it?" Pausing, I shook my head and walked to the driver's side door. As I unlocked my door, I suddenly heard screams from the parking space next to me. It was the unmistakable tone of an irate mom. "What is the matter with you?" the mom yelled in disgust. "What are you thinking? How can you be so stupid?" she continued. Expecting to see the face of a teenager, I glanced in horror as a three-year-old sat strapped in a car seat. Part of me wanted to yell "stop it," and part of me wanted to cry. I opted for the latter as I watched her take the child from the car seat and walk in the store. This time, God moved His reminders from aisle four to the parking lot. "Shannon, those who love children always make a difference. Children need to know they are important." God shifted my focus from pity to power. Little did I know, He would re-focus my attention not once, but twice more that day.
As I started the car, I thought about the mom and her child then thought of my own son. As quickly as my focus could change, it turned, once more. Does that mom know how blessed she is to have a son to take in the store? I won't even see my son for Christmas this year. He serves our country as a Commander in the Air Force and he has limited time to spend with family. If only she knew how well she has it. As pity tried desperately to rear its head once more, I looked out the windshield at the car parked in front of me. As the doors of the car opened, not one, not two, but three soldiers dressed in full uniform emerged from the vehicle. If I had any mascara left on my eyes, I finished it off right there. Once again, I heard God whisper to my heart. "Shannon, many soldiers are serving and some are no longer here to share Christmas with their families. They made the ultimate sacrifice. Be grateful." Tears streamed down my face as I watched the soldiers walk through the sliding doors of the store. The store God used to refocus me on THE reason for the season.
As I pulled into my driveway at home, the last lesson God had for me stood like a neon sign - literally! On top of my fence sat the "mistake" I made last Christmas.
Last year, I had ordered an original Christmas sign for our front yard from a wood worker in town. The sign was to be 3 feet by 3 feet. Unfortunately, the dimensions were misread by the designer and I mistakenly approved them in the middle of the Christmas bustle. After all, it was Christmas and I didn't have time for details. When the sign was delivered, I realized I had purchased a six and a half foot by eight foot tall sign in neon lights for all my neighbors to see. The message says, "Happy Birthday Jesus." When we turn it on at night, not only can I witness to all my neighbors, I can use my front yard as a landing strip for planes in case of emergency!
As I stared at the words of the sign, God refocused me once again. "Your 'mistake' is something others are taking pictures of and sharing it with friends. A witness of the real meaning of Christmas is never a mistake."
Where is your focus this Christmas? Where is God whispering for your attention during the "busyness" of it all? It may not be the grocery store or shopping mall, but He will quietly speak - when we listen. After all, He deserves to be the focus. It's HIS birthday! Just imagine if someone wore themselves out planning a birthday party for us - and then forgot to invite us!
As you plan your party for Jesus this year, be sure to include the Guest of Honor in all you do, especially in the "details" that may seem insignificant. Focus on the TRUE reason for the season - Jesus coming to earth - and celebrate the most wonderful time of the year for all the right reasons. We'll be celebrating Jesus' birth at my house. And if you look on Google Earth, you can probably see our sign.
Shannon Perry is a conference speaker, author, recording artist, TV and Radio show host whose new book is entitled The Overlooked Generation. Prior to going into full-time ministry, Shannon taught for over 14 years in the public school system and holds a Master's degree in Education and Counseling and is a Certified Instructor for Crisis Counseling and Parenting Classes. Her TV show, "Grace in High Heels" airs twice weekly on the NRB Network as well as the GEB Network. Her website address is www.ShannonPerry.com.
Publication date: December 20, 2013