The New Women's Night Out
Rebekah Montgomery

Editor, Right to the Heart of Women

2007

30 Aug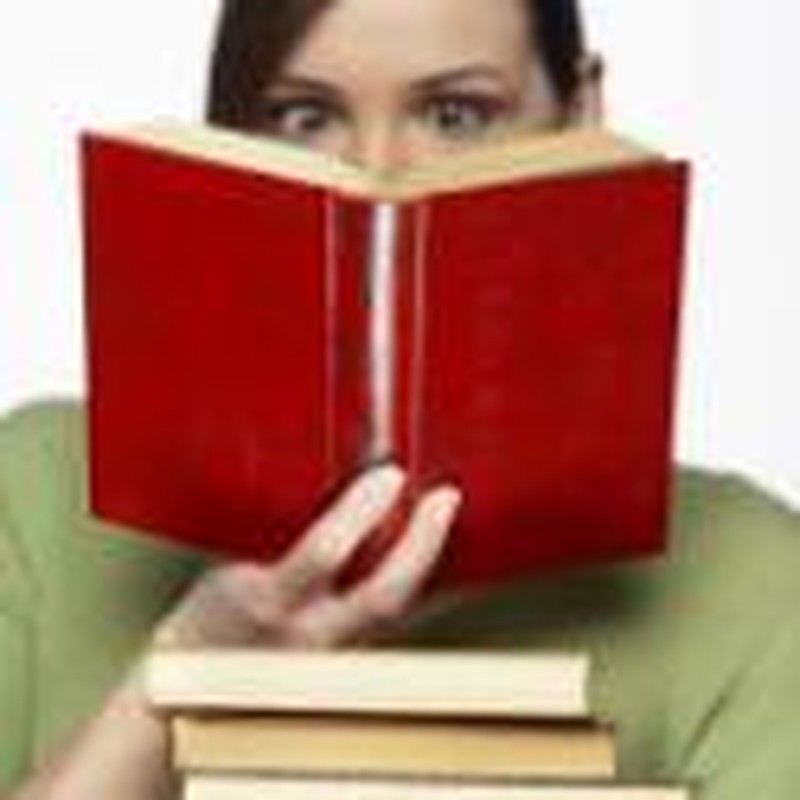 They're hot. They're trendy. They help women form closer friendships. They introduce thinking women to Christ.
What are "they?" Book clubs. Even for busy women, it is easier to start and maintain a book club than you might guess — if you know these five secrets:
Secret 1. Book Clubs are the new "girls' night out."
Oprah spotted book clubs as an important trend for sharing ideas and starting friendships.
To create a book club of your own, find four to 10 women who can participate. Advertise in your local newspaper and post notices at the library, churches and bookstores. In your announcements, include a short synopsis of the first book and include your contact info as in the following example:
Join our Book Club
We're reading: The Potluck Club (A popular book club selection)
Synopsis: In the mountain-town of Summit View Colorado, six women regularly gather for potluck and prayer. But all too often their prayers carry misinformation, setting tongues to wagging in a serving of hilarity. The Potluckers include Evangeline Benson, an old maid who believes she owns the town. Vonnie Westbrook, who has carried a secret for far too long. Lizzie Prattle, whose perfect life spins out of control. Deputy Donna Vesey, who can't decide which man is the love of her life. Goldie Dippel, who's had enough of her husband's waywardness. Busybody Lisa Leann Lambert who barges into the club on the strength of her delectable cinnamon rolls.
For more information, contact: YOUR NAME
Phone: YOUR PHONE
When women call for more information, ask their preferred time to meet (daytime or evening), day of week, as well as name and phone number. Also ask if they have friends who might also be interested. Remember: Personal invitations are the most effective way to find new members, so ask around and chat it up.
Secret 2. Formulate a game plan that works for your group.
Once you get a consensus on the hours people are available, you can choose a time and day of week. Then mail personal invitations with the details.
At the first meeting, the group can decide on a club format based on what suits the majority. There is no one-size-fits-all format. Some book clubs meet at a local church or public place, like a library. Many others meet in homes. Some meet at restaurants. Some meet once a month: some biweekly. Some read one book per meeting. Others read one book per year. There are no rules. It is about what works best for your group.
Many clubs select novels, romances, or the popular "chick-lit," like The Potluck Club series which is a book about friendship written out of friendship. Other clubs stick with nonfiction, biographies, Bible studies and histories.
Whatever you do, advises veteran book club member Ruth Whatley of Ossian, Indiana, decide in advance of each meeting how much of the book you will read and limit the discussion of that section to one week only — even if you don't get everything discussed. "Otherwise," said Ruth, "the discussion becomes tedious and redundant and the book club becomes about 'the book that wouldn't die.'"
Discussion time can be anywhere from 20 minutes to an hour and a half. Just let the discussion happen. The discussion leader is there to rein it in if someone gets off topic and be sure the club keeps to the agreed-upon time limit.
Secret 3. Provide an icebreaker that promotes friendships. Women come to book clubs for the spiritual/intellectual stimulation but stay for the relationships.
Women often build friendships over munchies and coffee before the discussion starts, at a meal afterwards, or through planned starter questions, such as: What character in this book are most you like and why? See if the book you have chosen has a website with discussion questions, as does the Potluck club series at http://www.potluckclub.com.
Or, as Cheri Cowell, who organized and leads a Florida-based book club, observed, "One question such as, 'What really struck you in this week's reading?' and we are off."
Cheri also noted that book clubs make reading a community event, like watching a movie at the theaters as opposed to seeing the same thing at home on DVD. Reading a book together cements friendships.
Secret 4. Encourage good, but non-threatening discussions.
At your first meeting, and at every subsequent meeting when someone new joins the club, state the ground rules:
1. Everyone is free to agree or disagree with the author.
2. Opinions are just opinions. We will not take it personally if someone disagrees with one of ours.
3. No one is required to talk. No one will monopolize the discussion.
4. If someone reveals something personal, it stays within the group.
Felicia Christenson, from Tulsa, Oklahoma, said their group had one additional rule: No kids, no husbands, and no dogs!
The point is to make the discussion accessible to everyone.
For her club, Felicia researched the Internet for book club questions. If she couldn't find ready-made discussion questions, she made them up.
Secret 5. Gently encourage steps of faith toward Christ by sharing how the book impacts your relationship with Him.
Today, many women will admit to being "spiritual," though not necessarily Christian. They take an egalitarian view of spirituality, faith, and religion. You may totally disagree with them, but do be respectful. Your job is to introduce Jesus and be open about what He is doing in you. It is the Holy Spirit's job to draw them to Himself, not yours.
Potluck coauthor Linda Evans Shepherd said, "I got a call from a book club leader in Indiana who told me, 'Your books are humorous but deal with deeper issues, many of which members of our group have secretly struggled. Our book discussions have helped us talk about these issues in the light of faith and then to pray for and support one another. This would never have happened without our book club discussions.'"
Cheri observed: "We always tie our discussion back into our daily walks with God. If you have a few people in your group who are strong in their faith, they will naturally see God in what you are reading.
"We also close our discussion time with prayer and invite people to share their prayer requests. This is often where we see the most growth—when we are able to be vulnerable in prayer and then rejoice and cry with each other when the answers come—that is when faith really grows."
Potluck Club Book Club Starter Kit with authors on DVD.
© Rebekah Montgomery 2007

Rebekah Montgomery, author/speaker/teacher, is a gifted, dynamic communicator. She is the author of more than five books and has penned 1,100 articles. She shares tough real-life topics and biblical application in a simple easy to grasp manner. To book Rebekah for your next event visit www.rebekahmontgomery.com. Rebekah is also the editor of Right to the Heart of Women and a publisher at Jubilant Press.